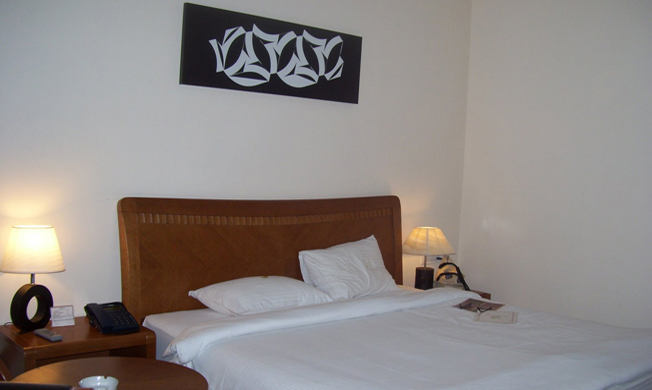 A recent survey of industry body, ASSOCHAM, conducted across India has revealed that employees across the country are upbeat about the first long weekend of 2011 which started today as more than half of them in the national capital have applied for four to five casual leaves to make it an extended holiday to the next week.
The Associated Chambers of Commerce and Industry of India (ASSOCHAM) interacted with human resources and administration departments in 400 corporate offices in five cities at Ahmedabad, Bangalore, Delhi, Mumbai and Pune to gauge the mood of corporate workforce for first long weekend this monsoon.
Employees in Delhi-NCR are gung-ho about making most of this extended weekend as corporate offices in the city have received maximum number of casual leave applications.
As many as 55 percent of employees in these offices have applied for four to five days off in the third week of August as majority of them have planned for a 8 to 10 day long itinerary, according to the survey.
ASSOCHAM also interacted with representatives of leading travel portals, travel agencies, hoteliers and as per their records they have received maximum of bookings for traditional picturesque destinations of Jaipur, Landsdowne (Uttarakhand), Manali, Shimla, Mussorrie, Nainital, Goa and Mount Abu. Tour operators are offering exciting new packages for couples and corporate houses to cash in on the newly developed concept of monsoon tourism.
About 15 lakh travellers are likely to make a voyage to these renowned destinations, according to an ASSOCHAM analysis based on the feedback received from various tour operators and hoteliers in traditional tourist hot spots around these cities.
"Long weekends are very rare these days and corporate employees see this is as a perfect getaway time owing to several public holidays this month," said Mr D.S. Rawat, secretary general of ASSOCHAM.
Around 40 percent of corporate employees in Mumbai have applied for minimum of four days off. Mahabaleshwar, Khandala, Lonavala and Matheran are some of the leading tour hot spots for Mumbaikars as tour operators have received maximum bookings in these areas.
Corporate workforce in Ahmedabad closely followed their counterparts in Mumbai as 35 percent of offices have received casual leave applications from their employees. Besides, majority of travel agents in the city have received bookings for Mount Abu.
Corporate offices in Bangalore have received casual leave applications from 25 percent of their employees and majority of tour operators in the city have sold monsoon tour packages for Coorg, highlights the ASSOCHAM survey.
Religious tourism is also on a high among travellers this season and the footfall at destinations like Vaishno Devi, Khatu Shayam (Rajasthan), Udaipur, Ashtvinayak and Char Dham is most likely to quadruple this weekend as of the over all bookings 15 to 20 percent account for spiritual tourism destinations, according to the feedback received from tour operators.
Hoteliers in these locations have increased the room rates by around 150 to 200 percent and are reporting a healthy occupancy, even though traditionally it is a lean season. Besides, food and beverage costs are also running upwards by 35 to 40 percent.
According to the survey, various companies have enabled work from home facility for their employees so that they can celebrate their festivals and complete their tasks as per their convenience without worrying much about the deadlines.
Those with hefty pockets are off to international holiday destinations like Thailand, Mauritius, Malaysia, Hong Kong, Singapore and Dubai. According to the tour operators almost 25 percent of the overall bookings account for leisure holidays in these areas.