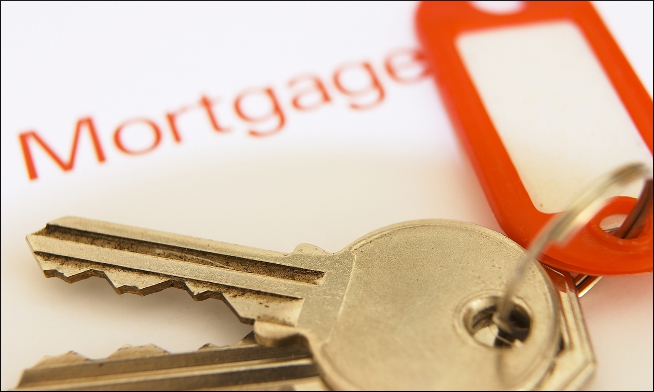 Living as an Expat in the Philippines is rather easy for the most part. Of course, you also end up dealing with a quirk or two that might inconvenience or annoy you. One of those things is getting a loan, but you're not the only one having problems like this- even locals find it hard to get approved for a loan.
So you do not end up wasting your time applying for loans here and there, let me discuss when and how foreigners residing in the country can get a loan.
Multinational Banks with Branches in the Philippines
A foreigner residing in the Philippines has a higher chance of getting approved for a loan if the application is filed at a multinational bank. A bank that is prominent in your home country is a plus, and your chances get even better if you have a long-standing positive relationship with the bank in question. Bank of America, Standard Chartered, Maybank, HSBC, and Citibank are good places to start.
Some local banks may also grant you a loan, under certain conditions, like having a Filipino husband or wife. Of course, that is not always the case, as there may be other qualifications that will not require you to force yourself into settling down with a local. There are even situations where having a local spouse won't help your case.
For most local banks, the important thing is you have documents that prove your capability to pay the loan and that you have a permanent residence in the country.
Here are the types of loans you are likely to land in the Philippines:
Housing or Condo Loans: Being a foreigner, it is impossible for you to own land in the country. However, you are allowed to own real estate that has a condominium title. For you to be approved, the bank should see sufficient proof that you will be spending a lot of time in the country. In most cases, banks will not approve a housing loan longer than 10 years, unless you already have a verifiable credit history with them. It also helps if you're willing to pay a huge down payment. House loan interest ranges from 5% to 10% per annum.
What if you weren't approved by the bank, does that mean you can't get financing for the property you want to buy? Not really. Some developers, such as DMCI, have an in-house financing option. Now the requirements for these in-house financing options differ from one developer to another, so I suggest you get in touch with an agent.
Business Loans: Business loans are only likely to be approved if you have a property that can be used as collateral. This may require that you own a car or condo in the country first, as this will be used as collateral. Otherwise, you would be hard pressed to get a business loan in the country. In some cases though, banks may approve a loan application if you have a guarantor, which is a person that will be legally liable to pay the loan if you're not able to pay it yourself.
Non-Collateral Loans: You may have trouble getting approval through established banks and lending companies, but you have a higher chance if you go for private lending businesses. These businesses are often more accommodating to expats, but their payment terms may be steep. With rates going up from 6%, this is not a very advisable tactic for a long term loan. These types of loans are only advisable if you need money for an urgent matter, not for big-ticket items that will take years to pay back.
Car Loans: Car loans are much easier to get here in the country. All you need is a stable flow of income and a way to prove that income is stable. For contractual jobs, as long as the contract lasts as long or preferably longer than the amortization period of the loan, then you have a good chance at getting that dream car. When income is in terms of government disbursement, a proof of funds being sent to a Philippine account is required by most lending companies.
If the bank requires a co-borrower, you would need to find someone that has a stable job in the country. You can register your spouse or any other willing Filipino friend with a stable income.
Banks would often require a lot of evidence that you are staying in the country for a long period of time. They will check your employment history, your current length of stay so far, as well as your means of income.  Again, it's not impossible to be approved for a loan and it really depends on each bank's policy.

---
About Charley Mendoza
Based in Manila, Charley heads the Holiday Home Times' editorial team in the Philippines. An experienced writer, she has been writing in-depth articles on the real estate and holiday home sectors for the last four years in some of the reputed publications of the Philippines. She can be contacted at: charley@tripvillas.com. Connect with her at Google+
Comments
comments
Powered by Facebook Comments
Visit our Investment Guides
Click on the drop-down below and select a country or destination to get comprehensive information on the property laws, residency requirements and project reviews for that particular country or destination:
Subscribe to our newsletter
Live better, retire in style, invest for profit and own real estate overseas. Our FREE newsletter will show you how. Subscribe today for your copy:
Our Contributors:
Dhruv Baruah
Dhruv Baruah is the Editor of Holiday Home Times. To read other articles by him click here.
Rakhee Ghelani
Rakhee Ghelani is the Editor (Australia & Southeast Asia) of Holiday Home Times. To read other articles by her click here.
Maria Jose Mora
With vast experience in the luxury hospitality industry, Costa Rica-based Maria Jose Mora is the Country Manager of TripVillas. To read other articles by her click here.
Seema Sreenivasan
Seema Sreenivasan designs five star hotels for brands like Le Méridien, Sheraton and Rotana. To read other articles by her click here.
Our Other Contributors...