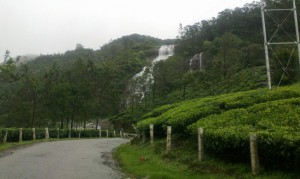 Owners of licensed homestays have demanded that Kerala Tourism and local bodies strictly enforce guidelines and norms so that unscrupulous ones are weeded out.
Matters reached a head after a foreigner complained to the police that she was drugged and molested by the operator of a homestay in Fort Kochi. There were also a few adverse reviews on travel websites about similar attempts at homestays that were run on lease.
Though Kerala Tourism has fixed norms binding them, they are seldom enforced. "Homestays are places where the owner resides with family and rents out a few rooms. But there are numerous instances where people whose families stay elsewhere take homestays on lease and operate them," said president of the Fort Kochi Homestay Owners' Association Santosh Tom.
Instead of being referred to as homestays, such places can be given names like villa, residency, etc., since the owner's family stays elsewhere. The government should ensure that the owner of the homestay hands over photos of his wife, children, etc., at the time of issuing the licence, he said.
A Kerala Tourism official said non-licensed and unclassified homestays are thriving at many tourist locales with political support. "They bring a bad name to the destination. It is mandatory that all homestays are classified into three types on the basis of the amenities they offer. This would bring in better accountability too."
With the tourism season beginning in the State, homestay owners have also had a few problems with auto drivers, especially in Fort Kochi. "The problems arose after auto drivers began aggressive canvassing in front of homestays, inconveniencing guests. A few drivers took commission from homestay owners for bringing in tourists to stay for a week. The very next day, they took the guests to other properties and demanded commission there too for the subsequent days," said a homestay owner on condition of anonymity.
Mr. Santosh Tom said this can be prevented if all stakeholders in tourism – the hospitality sector, auto/taxi drivers and shop owners — work together for the betterment of each locale. "Fair trade practices are a must to sustain a destination and business. Otherwise tourists will find new locales to visit and stay."
B. Shaheer, convener of the Swatantra Auto Thozhilali Union in Fort Kochi, said most such issues have been sorted out. On many auto drivers refusing to ply trips for local residents and preferring foreign tourists, he said as a general rule, the last auto to call at a stand usually plies trips for local residents. The others who have waited for long in the queue to get their turn ply for foreigners.