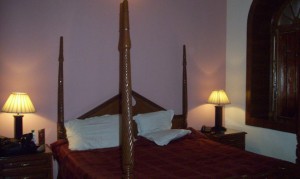 To give a boost to rural tourism, the tourism department of the Indian state of Himachal Pradesh will register two homestays under the homestay scheme in each of the 12 villages listed in the "Har Gaon Ki Kahani" scheme. The department feels that this move would help ensure better facilities for tourists visiting the villages that have been covered under the scheme.
In addition, the tourism department will now include 103 more villages, having their own unique story and traditions under this scheme, in the second phase. Presently only 12 villages have been included under this scheme.
The state government has decided to add more villages under the scheme after receiving a good response to a book titled "Har Gaon Ki Kahani", which has focused on the historical importance and legends connected with the villages.
The book has been received well by the people and queries were pouring in from different quarters to learn more about the historically important villages. Under the scheme home tourists opting for the rural circuit would get acquainted with life in Himachali villages, where they will be served traditional local cuisines.
The scheme would be launched from Dharamshala in Kangra district from December 21 and would culminate at the historic rock temple at Masroor in Dehra sub-division of the district.