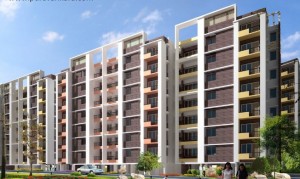 A recent media report has observed that with the Indian rupee slumping the most in Asia this year, realtors in India are hoping for a change of fortunes after repeated rate hikes.
The report published in today's edition of Gulf News website quoted sources from Jones Lang LaSalle, the global real estate services firm, that the India's property market may attract $3 billion from overseas as the rupee's slide to a record and a decline in prices make assets attractive to foreign funds and Indians living abroad.
Total investment for the financial year ending March 2013 is estimated at $4 billion, including $1 billion by local buyers, Shobhit Agarwal, joint managing director at the Indian unit of the world's second-biggest publicly traded commercial-property broker, said in an interview to Gulf News. The rupee, which has slid 15.6 percent in 2011, may extend losses, while prices may fall 10 percent as growth slows in Asia's third-biggest economy, he said.
"They get a net 30 per cent discount, so they will be ready to write the cheque," Agarwal said. "Non-resident Indians will buy at this price point."
The report further noted that the Indian currency is the worst performer in Asia this year as the widest current-account deficit among the major economies in the region spurred outflows amid concerns the European debt crisis is deepening. The rupee touched a record low of 54.305 against the dollar on December 15 after government data showed industrial production shrank in October for the first time in more than two years.
Property sales have slumped in India's biggest cities as the Reserve Bank of India raised borrowing costs 13 times by 3.75 per centage points since March 2010 to cool inflation, the report added.
OTHER TOP STORIES OF THE DAY:
Choosing the best property ownership that suits your needs

Home inspection tips before deciding to buy a house

Choosing a contractor to build your dream home