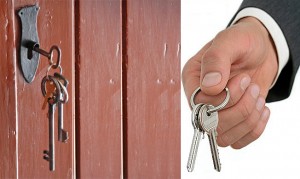 With the rupee falling to lows against the dollar, there is a huge opportunity for NRIs to take advantage of the situation and invest in that second home that they had always wanted,
In fact, real estate experts are now saying that that the current situation has renewed interest among expatriates in the UAE because the Middle East is among the largest markets for overseas investment in Indian property, followed by the US and UK.
"We feel the Middle East market is more lucrative in terms of sales compared to any other NRI (Non-Resident Indian) market in the world," Pankaj Pal, the Vice President of Sales with the property company Ireo, told a media house recently.
"With the rupee depreciation, it's as if NRIs have a 15 to 20 percent discount, so property will seem that much cheaper," Mr. Pal said.
"People will see it as a good opportunity to go in and make purchases. With the rupee at such low levels, the same amount of dollar/ dirham will help them get 20 percent more benefit."
For example, Rs. 50 lakhs worth of property earlier cost Qatari Riyal (QAR) 4.34 lakh; now due to rupee depreciation the properties are much cheaper at QAR 3.48 lakh, a saving of nearly one lakh QARs. It's the same for all Middle Eastern currencies like UAE Dirham, Saudi Riyal, Bahraini Dinar and Kuwaiti Dinar.
According to a survey by Sumansa Exhibitions, the organiser of a premier property show in Dubai, nearly half of the NRIs living in the UAE are planning to buy property for investment.
Many NRIs are buying property in the country to be used as holiday homes. They are aware that this may be their best shot because with the sinking rupee, they will now get a discount of a couple of lakhs which can be used in renovating the property.
Meanwhile, developers too are taking advantage of the situation and are thus showering offers to attract NRIs to invest in a property in India. They are participating in major property exhibitions to showcase their projects in a bid to lure prospective second home buyers.
For instance, well-known singer Lucky Ali will launch the Holistic Republic project at this week's Indian Property Show in Dubai, and sign autographs for fans. Described as sanctuaries of serenity, the project will be located in 36 cities, away from the main city centres. Its sellers promise that for a one-time investment of 5 million rupees (Dh345,248) investors can relax in each location for 10 days every year.
"You can ride a horse, milk a cow, pick your own vegetables and cleanse yourself in different places in India all 365 days of the year," Lucky Ali told a media house recently.
"We're not pushing you into one little box apartment, but giving people a chance to rejuvenate themselves and explore their freedom. This is not a time share because you can stay in different places the whole year through," he added.
Meanwhile the South Indian city of Mangalore is buzzing with activity these days with NRIs making a beeline for investment following appreciation of foreign currency against the rupee. PMA Razak, president, Mangalore Chapter of the Confederation of Real Estate Developers' Associations of India (CREDAI), told a media house that the falling rupee has made investment in real estate an attractive proposition for NRIs, especially in the Middle East.
Razak said that daily 80 percent of the bookings in projects from his firm Plama Developers, and others, are NRIs. He says this is a typical scenario for Mangalore as his company projects in Bangalore; NRI investors are a mere 2 percent. Even in Kerala, where NRI population is high, it is 50:50 among NRI and domestic buyers.
Property Infratech India Private Limited, MD, Rohan Monteiro says the response is even among NRIs and domestic buyers for his properties. "But there have been lot of inquiries from NRIs," he added.