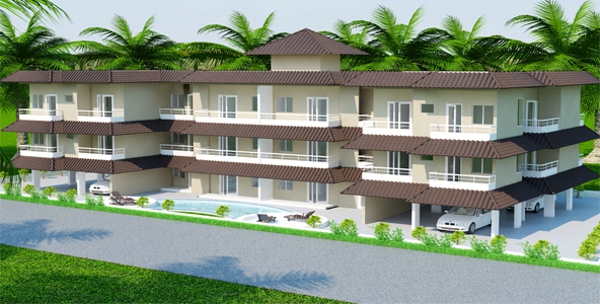 Delhi-based ACE living up to its name Achieving Continuous Excellence (ACE) is currently marketing two of its ongoing projects – The Renaissance (1 and 2) and The Paradise. We had the opportunity to speak to their sales team in a recently concluded Goa Property Show in Mumbai about these projects – what makes these two projects class apart, their location, pricing and most importantly the amenities/ facilities offered to even term them as vacation properties.
In this article, in addition to a brief introduction to the developer, we will showcase the two developments mentioned above to help you decide whether they are really worth buying.
ABOUT THE DEVELOPER:
Founded in 2007 and operating under the able leadership of Mr. Lokesh Vason, CMD and Founder Director and Anurag Upadhyaya, CEO and Founder Director, ACE as a real estate developer has witnessed unprecedented growth in a span of only 4 years. Started with a meager capita of INR 1 crore in 2007, the company's current and upcoming projects are worth INR 450 crores today. ACE is currently operational in Goa and the company has eyes on launching projects in Mumbai and Lucknow.
THE RENAISSANCE:
After the success of The Renaissance-1, ACE has recently launched its second phase of constructions comprising premium studios and luxury suits. Located just before The Renaissance-1 in Anjuna, the most happening part of North Goa, The Renaissance-2 offers fully furnished 1 BHK super luxurious suites which stand to add magic to one's holidaying experience in Goa. The development's terrace garden which will overlook the lush green hills and the sea ahead is another unique feature being aggressively marketed by the developer.  
These freehold residential units will have two sides open with adequate ventilation and sunlight and 62 percent of the entire project area will be free of construction or green area. Each of these fully furnished apartments will have breath taking views of the lush green environs of Anjuna.
AMENITIES/ FACILITIES:
Luxurious Swimming Pool

Terrace garden

Gated complex

24 hours security

100 percent power backup
FURNISHING LIST:
Kitchenette/ Dining: Modular Kitchenette with 4 HOB burner, microwave, chimney, refrigerator, 3-seater dining table and chairs.
Living room: Split Ac, 32-inch LCD, 5-seater sofa, center table, 1 fan, and imported light fittings.
Bedroom: Split AC, double bed, 2 side tables, study table and chair, mirror, mattress, bed-sheet, pillows, pillow covers, fan, and imported light fittings.
Bathroom: Mirror, geyser, exhaust fan and imported light fittings
Power backup: 2KVA inverter, 1 battery. 
POSSESSION:
The The Renaissance-2 project is scheduled to be completed in September 2013.
AVAILABILITY/ PRICING:
There are a couple of apartments available for sale in The Renaissance-1 which are ready-to-move-in at price of INR 44 lakhs onwards. Meanwhile in The Renaissance-2 which will feature studios with sizes ranging from 749 to 821 square feet will cost:


THE PARADISE: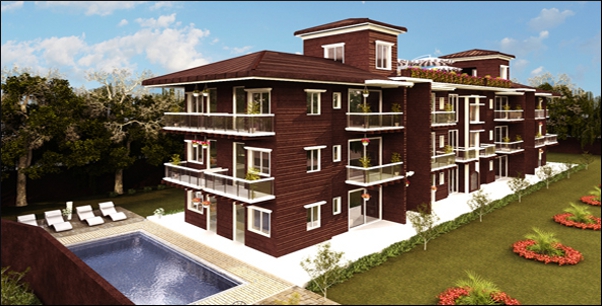 The Paradise by ACE is a freehold 2 BHK condominium development at a walking distance from Anjuna Beach and world famous flee market. All the super luxurious condominiums will be fully furnished with two sides open for maximum ventilation and sunlight. Each unit will have balconies for all rooms and the ground floor condominiums will have green and open area in the range of 800 square feet to 1,600 square feet. Each unit will also provide a breath taking view of Goa's greenery and the coastline.   
The Paradise condominium development will feature a terrace garden and a luxurious swimming pool for residents to enjoy a complete holiday.
LOCATION:
The Paradise by ACE is located in North Goa's Anjuna area and is about 10-15 minutes drive to the touristy Vagator, Baga, Calangute and candolim beaches. It is about 10-15 minutes drive to world famous clubs including Tito's, Britto's and Paradisso. The capital city of Panaji is about 20 minutes drive from here and the airport is an hour's drive from the site.
AVAILABLE PROPERTY TYPES:
2 BHK condominiums in two sizes of 1193 square feet and 1173 square feet.
COMPLETION:
The Paradise by ACE is scheduled to be completed in 2014.
For more information on can contact Rajat Sharma at:  +91-9717772511 or email at: rajatsharma@2.aceprojects.in