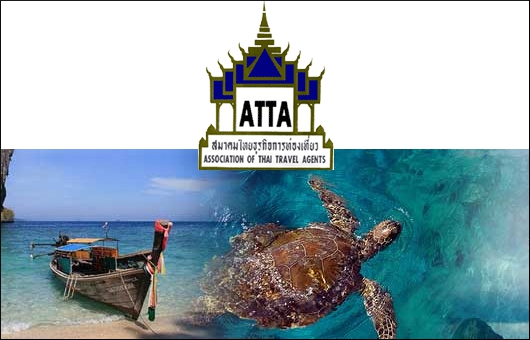 The Association of Thai Travel Agents has urged the Thai government to pay more attention to Asean tourists, especially Indonesians, to meet its goal of 2 trillion baht in tourism revenue by 2015.
The president of ATTA, Susdivachr Cheewarattanaporn said that the Indonesian market has a huge population of 237 million, of whom 20-25% are middle and high-income earners with strong purchasing power and travel ambitions.
Last year, Indonesian tourist arrivals in Thailand numbered 200,000. They have almost reached that level for the first six months of this year, standing at 197,911.
"Indonesian arrivals remain small. If the government seriously promotes this market, then annual arrivals can reach 600,000 visitors in three years," he said.
Indonesia's economy is growing by 6.5% to 7.5% annually. Its outbound tourists last year numbered 12 million, with 1.2 million going to Singapore and 2 million to Malaysia.
"When the Asean Economic Community (AEC) starts in 2015, Thailand should not ignore Indonesia. If we have more interesting man-made tourism sites, we can attract up to 600,000 Indonesia tourists," Susdivachr said.
Bagus Sudibya, vice-chairman of the Association of the Indonesian Tours & Travel Agencies, said the European crisis has shifted the tourism spotlight to Asia.
"It's time for Asia and Asean. We have to seize this opportunity. Each country in Asean has to collaborate to increase our bargaining power," he said.
Sudibya said the Indonesian government allocates US$62 million annually to promote tourism.
The country also plans to add Thailand as an important tourist destination next year. The Indonesian government sees the importance of tourism because it generated $8 billion in revenue last year, he added.

---
About HHT News Bureau
The HHT News Bureau is a team of experienced journalists passionate about what they do and they certainly do it well! The team members have honed their skills in busy newsroom environments and have their fingers on the pulse 24×7, bringing to you all the happenings in the holiday home and travel and tourism sectors as they break.
Comments
comments
Powered by Facebook Comments