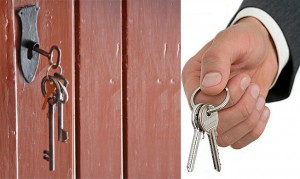 The Ahmedabad Realtors' Association (ARA) will launch the first directory of real estate brokers of Ahmedabad city in the Indian state of Gujarat tomorrow which will not only provide contact details of consultants, but also certain legal aspects related to property deals.
"The directory will comprise contact details of nearly 200 real estate brokers of the city affiliated with the association," said Pravin Bavadiya, ARA president.
All the major cities in India have real estate consultants' directory. The directory will help buyers and sellers to contact right person for the property deal. As all the brokers will be associated with the association, people can trust them. "The directory can be treated as an authentic source of information of the real estate consultants of the city, who work in a professional manner," said Bavadiya.
Bavadiya said that with changing practice in realty market, the role of consultant has undergone a change. "Now our role is not merely to get buyers and sellers together but also carry out legal procedure associated with the realty deal. This is why, there is a need for professionals who do business with seriousness," he said.
The directory is expected to be extremely useful to people who are new to city and in search of property either on rent or purchase. "We plan to make the directory available at all leading hotels along with government offices and other places to make it easily accessible," he added.
OTHER TOP STORIES OF THE DAY:
Tips to pick the right real estate agent to buy your home

What type of property should I buy for holiday home rental?
To get more information & assistance, please submit the form below and our specialist will get in touch with you at the earliest.