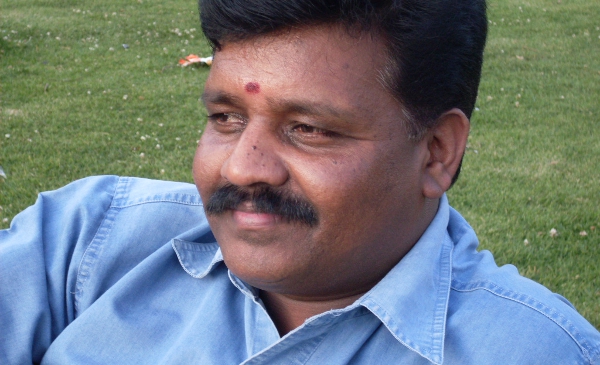 K.R. Hari Raama Krishnan for the last eight years has seen Ooty's real estate market very closely as it transformed from being one of the most visited tourist destination to being a top holiday home buyer's destination in South India attracting buyers to own a peace of mind in the Blue Mountains. As the CEO of Harshav Real Estates, Mr Krishnan Krishnan in an exclusive interview to Holiday Home Times tells us about what buyers can expect, what one can buy and most importantly why you should buy a property in Ooty.
In brief please tell our readers about your Business in Ooty?
Harshav Real Estates is one of the most reputed real estate agencies in the Nilgiris. For the last eight years, the company has assisted clients in buying or selling all kind of properties – residential, commercial, agricultural and industrial. We mainly concentrate on dealing with properties in and around Ooty, Coonoor, Kotagiri, Gudalur, Masunagudi, Mavanalla, etc. Our consultancy is mainly sought for buying, selling, and renting all kinds of properties such as independent bungalows, European-style bungalows, residential plots, cottages/ villas, based on our clients' requirements and budget.
What is the current status of the real estate markets in Ooty?
The economy of Ooty as you know has always been driven by tourism and to some extend its plantation and agro industries. Tourism plays a major role though. Because the area sees a lot of tourists, the real estate market of Ooty too sees a great demand from tourists who fall in love with the place and decide to either retire here or to just own a home where they can come year on year to holiday. However unlike other tourist locations where you see a lot of new gated communities build by big developers to meet this demand of holiday homes and retirement places, Ooty still has that colonial charm something like you would see in places like Madikeri in Karnataka. In addition, prices of land and properties in Ooty are much cheaper when you compare with those in other places or even in the plains of Tamil Nadu. For instance, you can get a small stand alone house of around 656 square feet area for INR 20 lakhs, or an independent bungalow on a 2 acre plot for INR 2 crores. Two bedroom apartment with an average 700 square feet will cost around INR 40 lakh.
Another reason for Ooty's robust real estate market is the existence of a few good boarding schools. These schools see a good number of students not only from other parts of Tamil Nadu, but from other parts of the country too. These schools are popular amongst the elite of India. You will see a lot of NRIs whose children are studying here. Parents who come there occasionally see it a good investment to buy a property here till their wards are studying. All these factors combined, in the last few years a lot of businessmen, celebrities and NRIs have preferred Ooty as their destination for their holiday home during the summer season. So, all in all, though Ooty doesn't see a huge level of construction as in places like Cochin, Goa, Lonavala or Alibaug, it still attracts a lot of holiday home buyers looking for peace and more greenery.
How is Ooty as a tourist destination? What are the peak and off seasons of Ooty?
Ooty is one of the top tourist destinations in the country. It is well known for its weather, culture, tradition, a welcoming local population, the schools, fresh fruits and vegetables and a pollution-free environment. The people here are very friendly and most importantly the crime rate is very low compared to other places. Thus making it a safer place to reside and socialize. The peak season is from April to June and the off-season is from October to January. However today Ooty see a lot of tourists in the off-season period too.

According to you where in Ooty should one look for a property? Why do you recommend these locations?
It mostly depends on the client's priorities, but I'd say it is better to buy a land in or around Ooty area. Around 10 kilometers away from the city you can find great land with excellent views. The surrounding areas like Coonoor, Ketti, Kotagiri, and Gudalur as well are worth a visit before you decide.
What kind of residential options do you see in Ooty? Are there any large projects which have been completed or are under construction?
The portfolio of properties available in Ooty includes independent bungalows, European style bungalows, residential plots, cottages/ villas, resorts and apartments too. There are a couple of gated communities coming up in and around Ooty, but because land is still cheap and readily available, people still prefer to buy an individual land and build their house or buy old colonial-style bungalows. Yes, a large project – Ooty Dale by Al Nivaj – is under construction near Good Shepherd International school in Ooty which will be ready in another 24 months and one upcoming Villa project – Fortune Villas by Fortune builders and developers – near Selas and Bhandhishola, Coonoor.
Are there any restrictions for outsiders buying property in Ooty?
There are no restrictions for Indians and NRIs to buy a property in Ooty.
Do you see a lot of buyers from outside Ooty who come there to buy property? What is the buyer profile that you usually see who are buying property in here? Are they largely NRIs?
Yes, there have been a lot of buyers from outside the city lately. Most buyers are from North India and a good number of NRIs too have made investments here by buying quality properties for rental and most of them making them their holiday resort. Like I said before a part of the inquiries we receive come from parents whose children are studying here.
Are most of these buyers just investors or they are buying to stay? What is the rough ratio between investors to residents?
Having observed for the past few years there has been an equal ratio between those who are buying properties for investment and those making it their guest house or holiday home. Either way, buying a property in the Nilgiris is one of the best decisions one could take to make money as well as enjoy the peace and calm environment of the area.
For a buyer, what are the things one should keep in mind while choosing a property to buy in Ooty?
The things that a buyer should keep in mind are that they do a thorough research on availability of the basic amenities such as water availability, electricity and road approach apart from choosing the right surroundings. Buyers should make sure that the property has a clear title devoid of encumbrances. Plus, from my personal experience in this industry it is cheaper to buy land and build a house rather than buying an already constructed house. However that will entirely depend on how much the buyer wants to be involved in the construction of the house or on his requirements – whether he can wait till the house is being built or he wants to stay from day one.
What is the current status of the holiday home market in Ooty? Do you see good demand from tourists wanting to stay in a holiday home?
Yes, there is a lot of demand from tourists who want to stay in holiday homes in the hills. I'm sure the demand will keep increasing as years pass by. In fact there a number of holiday homes in and around Ooty, some with two bedrooms in a cozy stand alone house and other like bungalows with much larger and more bedrooms.
For a buyer what is the kind of appreciation he can expect in 5, 10 and 15 years?
In 5 years time the buyer can expect and 100 percent appreciation on his investment. In 15 years it can reach 300 to 400 percent.
To get more information & assistance, please submit the form below and our specialist will get in touch with you at the earliest.