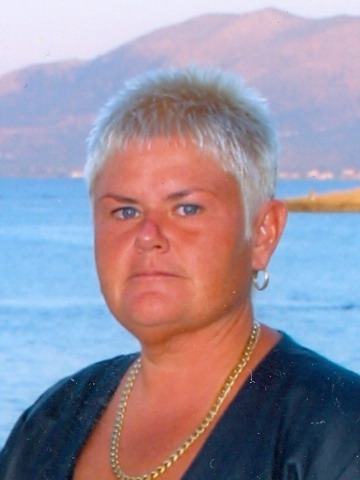 In an exclusive interview with Holiday Home Times Christina Harris, Marketing Director of myProperty Bali speaks about her company's projects, the Bali property market in general and what makes the island unique and the most sought-after destination for both buyers and holidaymakers.
The interview…
Firstly, please give us a brief paragraph to introduce you and your company.
We have worked with various specialist developers of international luxury lifestyle resorts & villa estates. Most recently the developers of delMango Villa Estate in Seminyak Gardens.
Over the years working with developers we have learned many lessons, which we would like to share with you. Unlike most developments, at delMango Villa Estate everyone is involved in the sales. Our directors are on hand to talk to prospective buyers; the clients meet everyone, from the sales and marketing team to the building contractor.
So there is no "pitch", only reality. We have tried to get agents involved but our working practices go against what many of them do in their daily business, so we have resolved to sell our property ourselves, now we know, without a shadow of doubt that what our clients are promised, is what we will deliver.
We have lots of knowledge to share, from the legal side of building and owning property in Bali, to buying and exporting furniture and much more. So feel free to ask, if we don't know the answer today, then by tomorrow, but we definitely will!!
In brief please tell our readers about your work in Bali?
myProperty Bali was established by me & Andrea Davies, Sales Director to help clients navigate the ever changing and difficult Bali property market. They decided it was time the buyer had the option of our specialist expertise on their side.
Our philosophy is to show you what you want, not what is available!
We are committed to helping our clients – private individuals, corporate clients and investors – achieve their property goals.
Our success results from its focus on providing clients with superior quality advice and developing creative solutions to complex problems.
myProperty Bali specialises in the sale of commercial properties, luxury villas and land in Bali. Whether you desire a luxury villa or house, beachfront land, rice field view land, cliff front land, an investment property, a luxury holiday villa or a luxury villa for residence or a commercial property our bespoke real estate agency can help.
Please tell our readers about your latest development, delMango Villa Estate – what is the current status of the development? What is the pricing, its location? And what are the salient features/ amenities/ facilities one would get as a buyer?
The 14 villas at delMango Villa Estate are managed by 'delEstates', a subsidiary of delVision Pte. Ltd. This internationally experienced hotel operator and management company ensures that the Estate is properly managed and maintained in order to provide the owners with the optimal return on their investment, while also presenting all guests with a unique customer service experience tailored to their individual needs. All the information you need is found on www.selected-estates.com.sg
Why, according to you, should one buy property in Bali?
Bali is a top global tourism destinations (8 consecutive years voted as best island destination in the world)

Villa ownership has become incredibly popular in Bali for the International community

Hotels enjoy high occupancy rates all year round and Bali is the prime domestic holiday destination for wealthy Indonesians

At delMango, 8% NET ROI is guaranteed for the first 2 years with NO annual fees payable

Properties appreciate at approximately 20% annually, in Seminyak land appreciated 80% in 2011.

Currently Bali is gearing up for mayor international events and various infrastructure upgrades are ongoing, valuing more than 800 million US$

The Indonesian Government has eased regulations in order to attract and secure foreign investments and has been upgraded to investment level by all major rating agency early 2012.
What is the current status of the Bali real estate market?
Booming, to say the least!
According to you where in Bali should one look for a property? Why do you recommend these locations?
delMango Villa Estate is situated in the very heart of Seminyak – Bali's hip 'n happening capital of cool. This vibrant neighbourhood boasts the most expensive real estate land on the island, while also laying claim to the highest concentration of international restaurants, Euro-style bars and chic boutiques. Seminyak has long been the playground of bon vivants, bohemians, jetsetters and fashionistas galore, its groovy nightlife drawing a glamorous, cosmopolitan, crowd of 'beautiful people'. The sweeping Seminyak Beach – located one kilometre from the Estate – offers sun, sand and surf, glorious coastline views, and a busy, buzzy atmosphere, especially in the late afternoons when visitors, expats and locals mingle and gather to watch yet another one of Bali's legendary sunsets.
The main road artery, Jalan Raya Seminyak, which runs parallel with the beach, is lined with shops, supermarkets, convenience stores and restaurants, while within two kilometres is Eat Street, packed with a magnificent choice of fine dining or cheap 'n cheerful restaurants, cafes, sumptuous day spas, and a shopping centre known as Seminyak Square, as well as numerous independent fashion boutiques showcasing the collections of Bali-based designers. Romantic restaurants, the famous Ku De Ta, Potato Head Beach Club, and a sophisticated night scene can all be found in the fashionable Petitenget area, while a more flamboyant collection of bars and live music clubs can be found on the strip known as Dhyana Pura.
What is the buyer profile that you usually see who are buying property in Bali? Are they largely expats? From which country/ region do you ideally see buyers inquiring or investing in a property in Bali?
Anywhere, we have many buyers both domestic and foreign, from the ASEAN region, Australia, Europe, Russia, China
Are most of these buyers just investors or they are buying to stay? What is the rough ratio between investors to residents?
Hard to say. It depends on the nationality.
What are the property types that most developers in Bali are currently offering?
Villas, condos and investment properties.
For a buyer, what are the things one should keep in mind while choosing a property to buy?
FREEHOLD ownership is ONLY available for Indonesian citizens.
Foreigners can ONLY own properties through:
1. Foreign Investment Company (PMA)
2. A Leasehold Title (Hak Sewa)
3. A Right of usage (Hak Pakai)
Can you name some good developments which are worth investing in? Do you think it's a good idea for a buyer to approach the developer directly rather than going through a real estate consultant/ agent in terms of discounts or offers?
We are developers first, agents second, I would always advise people to meet the developers if possible. Sales people have a tendancy to exaggerate, developers can't, they have to deliver what they promise! Good developments….delMango Villa Estate…of course!
Other than the property, what are the facilities/ amenities should a buyer look at when short listing properties to buy? What is Bali as a place to live in contrasting with Phuket or Singapore?
I think that any potential buyer should visit the region they are interested in, having lived in ten countries I can't say that you can compare Bali to anywhere else, Bali is unique.
What are the residency rules for foreign nations to stay in Bali? What are the different visas available for long stay?
Retirement Visa: Validity: Initial Stay 1 year; Maximum 5 year, 4 times yearly extension.
Social Visa: Validity: 6 months; Initial stay: 60 days, Monthly extension: 4 times.
Business Visa: Validity: 6 months; Initial Stay: 60 days.
KITAS (work permit): Validity: up to 5 years; Initial stay: 1 year.
In terms of appreciation, how do you see an average Bali property in the next 5, 10, 15 years?
Properties appreciate at approximately 20% annually, in Seminyak land appreciated 80% in 2011
Do you give assured rentals to owners? Can you tell us briefly how this works?
We offer a guaranteed 8% ROI for the first two years, regardless of occupancy.
What is the current villa rental market of Bali look like? Which are the rental villa properties your company is currently managing? How are the rentals priced? What can a renter look forward to in these properties?
At myProperty Bali we offer a bespoke service, rather than have listings of properties available, we look for the exact property the clients require.
What about the rental rates in Bali? Can you give us the various tariff brackets and what a holidaymaker can expect (or gets) in these price brackets?
Bali covers the entire spectrum when it comes to accommodation – from cheap rooms at $20 a night to stunning private villas complete with chef, butler and driver at $6,000 per night.
How should any of our readers get in touch with you in case they are interested to buy a property in your developments? Whom should one contact if a someone wants to rent a villa?
Our website is www.mypropertybali.com and I can be contacted directly on christina@mypropertybali.com
LEAVING YOU WITH SOME OF THE STUNNING PROPERTIES IN BALI:
[wzslider]
To get more information & assistance, please submit the form below and our specialist will get in touch with you at the earliest.