Holiday home rental invariably means you will be opening the doors of your house – that represent significant monetary and sentimental value – to guests whom you definitely haven't met before. So trust is the first factor that decides whether you would be renting your property to a set of guests or not. You will definitely have a list of dos and don'ts for guests, which you would like them to follow, which is a sensible thing to do.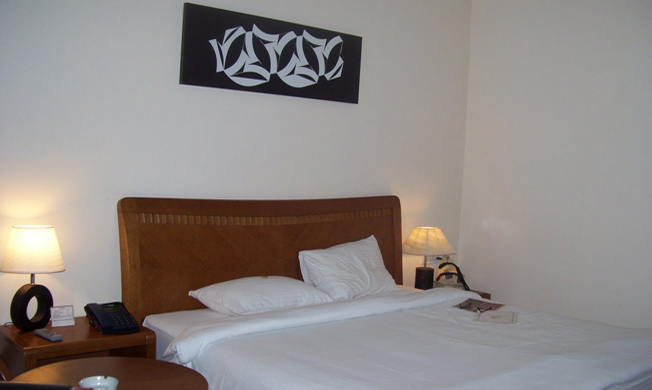 Having said that are your dos and don'ts a little over the top? As the owner this is the question you must ask yourself. Would you like these rules if you were to stay in a holiday home yourself? Even for the guest, vacation means a significant monetary decision and they would love to make the best of it.
Since trust is a two edged sword, before you make the list of rules make sure that the guest too can trust you not to go overboard with the rules of staying in your holiday home. This will ensure that both parties have their peace of mind.
Although you are free to post whatever rules you want, the important point to remember is whether these rules are realistically enforceable or not. Even after setting a couple of rules if you have to check on guests from time to time, then the entire purpose of the exercise is lost. Plus, too many unrealistic rules will only mean less referrals and repeat bookings.
In this article we bring you some of the realistic and easily enforceable rules and those which are slightly unrealistic.
REALISTIC AND EASILY ENFORCEABLE RULES:
Calm and peace: This is probably the most important rule to go into the rulebook. Make sure that your guests are informed about the evening party timings in the neighborhood. Include a clause in your rental agreement about the subsequent penalties for violations of these timings and in case of neighbors complaining to you about any disorderly or drunken behavior.
Maximum occupancy: Maximum occupancy is a pretty serious issue for all owners, and both the owner and guests should not take this rule lightly. You should device a fool-proof way the make sure that you know how many guests are staying in your home. The best way to enforce this policy is to clearly state the rules and penalties in your rental agreement and also reiterate it over the phone when screening your guests.
Guests of guests: If your guests have friends or family in the area where your property is located, they would definitely like to come over. Since it is almost next to impossible have to a physical headcount after every hour during their stay, instead of going for a blanket ban on friends and family coming to the property, just remind them of your policies on parties, noise and maximum occupancy. By letting them know that guests are welcome to invite their guests as long as the total number sleeping in your home remains intact, they will likely respect your rules on visitors. If not, then probably your screening process needs whole scale amendments.
Pets: If yours is a pet-friendly property, then you would have prepared you home accordingly. But for homes that are not pet-friendly, the only protection against guests bringing pets is to outline the penalties in your rental agreement and carefully screening your renters. Even pet-friendly owners should put some guidelines like not taking the pet to bed, using waste bags to clean litter, not taking the pet to the bathtub or pool, etc.
Cleaning up mess: Make sure guests understand that leaving the house in a mess is totally unacceptable. To do away with answers like, "I couldn't find the vacuum cleaner, or I didn't know where to dispose the waste" make sure you make a hardcopy list of these how-tos and keep it in a folder on the bedside table or in a place, which guests are bound to notice.
Moving furniture: Guests ideally move furniture to have a good view of the television or for a place to sit and gossip. Well, instead of nailing your furniture to the floor or putting it on the rulebook to prevent guests from moving furniture around, the best way to avoid this is to arrange the furniture in a way that everyone can see the television. Make the scene comfortable and cozy by keeping some cushions and rugs.
Smoking inside the house: Most renters respect this rule. The best way to enforce this rule is to have a couple of "no smoking" signs in areas where they are likely to smoke. Since you can't stop smokers to stop smoking totally, keep a couple of ashtrays on the balcony/ patio table. Doing so will ensure that you are free from the risk of guests disposing off their cigarette butts on your patio or your garden beds. Make sure this clause is included in the rental agreement too that smoking is not allowed inside the house.
UNREALISTIC OR NEARLY IMPOSSIBLE TO ENFORCE RULES:
Eating in the living room: Even if you put it in your rulebook, you will not get a guarantee that guest will not eat in the living room. You have a television in the room so popping up a bottle of soda or opening a packet of chips is a done thing. The best you can do is politely ask them to be careful. If you don't want water stains on your coffee table instead of telling renters that they will have to pay a penalty if they do so, simply keep a few coasters.
Wearing shoes inside: This is another rule you will never be able to enforce or know whether guests did actually abide to unless they leave mud stains on your carpet. So instead of going for a 'no shoes inside' policy, make sure you place good thick foot-mats at all exits.
Taking along souvenirs and toiletries: Although not a very common phenomenon of guests taking along with them some decorative items of the property as souvenirs or toiletries, being prepared for such incidents is wise. So when providing toiletries make sure you don't give unlimited supply of these. Instead make available the amount you think will be needed based on the number of guests staying and the number of days they are staying. Also give them a list of the things you have in your holiday home. This will ensure that they know what you have in the house and any loss would attract a cut from the security refund.
To get more information & assistance, please submit the form below and our specialist will get in touch with you at the earliest.