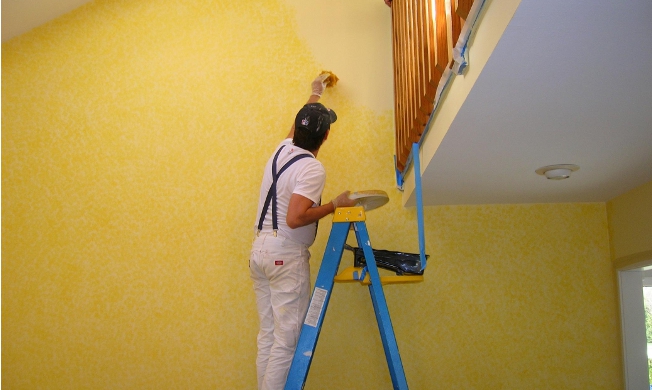 So, you have moved in to your new house and you must be dying to change everything you see around you. Even for home owners who have been living in their house for a couple of years now, they would like to give their home a new lease of life by make some changes to the decor or otherwise. But before you pick up the hammer and start pulling down everything, you must understand that home renovation may consume a considerable amount of your time, and can be costly. Unless you plan ahead and plan smart, you may soon find yourself biting off more than you can chew.
But fear no more, because we bring you the five golden rules of home renovation that can help you overhaul your entire home fast and at the same to get your money's worth. So here goes:
First of all, ask yourself if you are renovating for investing or nesting? If you are nesting, by all means, don't hold back. Splash out a little more and choose luxurious items for your home. If the purpose of your renovation is for renting, look at the elements that tenants will find useful such as storage, and finishes that are easy to maintain.
Secondly remember the two Ps – Preparedness and Patience! Preparedness is definitely the key. Always plan ahead to prevent delays later. The plan should include every possible aspect. How long can the renovation take? Do you need to pack away your valuables? Should you set up a temporary kitchen or a living space? How to make the most of your space? Where to find a good help? What the contract with the remodeler should contain? Your renovation blueprint must be able to answer all these questions. Proper planning will help you save your valuable time as well as keep your renovation project within your budget. Meanwhile if you have just moved into the house it pays to be patient. You might not like certain things in your new home today, but if you give yourself some time to get used to your surroundings, you might find them more to your liking and may grow on you.
Third, if you cannot do professional quality renovation work, it is always better to hire someone who can. Be it changing the flooring, painting the walls or some larger scale repairing or rebuilding work, choose the remodelers – painters, roofers, timber, damp specialists or electricians – after doing some research. Make sure that they are registered and experienced. Obtain at least three quotes from separate builders and talk directly to the builder. Also try to visit their current job sites to get an idea of their work quality.
Give some thought to the smaller projects too. Do you want to update your flooring? Flooring can make a big difference in how your home looks. But don't forget to consider the functional aspect as well — hardwood flooring will add warmth to living areas but it will make less in your playroom. The same rule applies to lighting. Good look and functionality, both must be considered. Apart from this, choosing energy-efficiency is, needless to say, a smart idea.
Last but not the least, paint also can do wonders. With the right interior paint ideas, you can change the feel and look of your home with instantly. But again take some time before making a decision. Good quality and creative splashes of color can brighten up your rooms, but choose the colors depending on how you want to use a particular room. The color scheme of your bedroom, for example, should have a soothing effect while you may pick up some brighter colors for the sitting room. Space must be considered as well – light colors enlarge spaces while pale colors make them washed out.
Here's a tip to give a new lease of life to your home on a budget: Try some small things, like dressing the walls with wall decor, wall art, wall paper or hanging artwork. This is a low-cost but highly effective way to rejuvenate your home. Similarly, replacing the kitchen counter-tops, adding built-in storage to your rooms, polishing the woodwork and wooden interiors, redesigning the ceiling with attractive architectural elements – all these can make a big difference to your home renovation efforts.