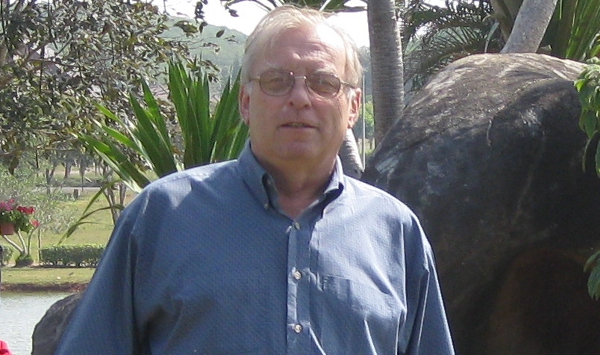 The journey of an entrepreneur and restaurateur from San Francisco to Thailand's northern city of Chiang Mai; meet Greg Miller as he speaks to Holiday Home Times in an exclusive interview about life in this culturally rich city, his blog and what expats can look forward to in Thailand.
The interview…
Please tell us something about your background – personal and professional.
I had owned and operated small businesses for about 30 years in the United States, primarily a wholesale distribution company and just before leaving America, a Thai restaurant near San Francisco, California. I am graduate with a BA in business from San Francisco State University.
Tell us something about your blog, the American Expat Chiang Mai Dotcom. What is it all about?
My blog is about the cultural adjustments an American who has relocated to Chiang Mai, Thailand must make. My premise is that Chiang Mai is a good place for an American to live if he can be flexible and adapt to the big changes in his lifestyle.
When did you decide to settle in Thailand? What went through your mind while taking this decision?
My wife and I were married about 15 years ago. She is Thai and was living and working in the US, and still owned a condominium in Bangkok. After our marriage, we would visit Bangkok on holidays and travel about the country. We decided it was a good place to live and searched out for the most appropriate city for us, and decided on Chiang Mai. The most important concern for me when considering this permanent move was whether I personally could adapt to the many great changes with living in Thailand, and whether I could handle being separated from my family by a large ocean. In 2007, my wife and I sold our Bangkok condo and began the construction of our new house in Chiang Mai. For the next three years or so, we spent about half of our time in Chiang Mai, half back in California. In 2011, I cut my financial ties to the US and made Thailand my permanent home.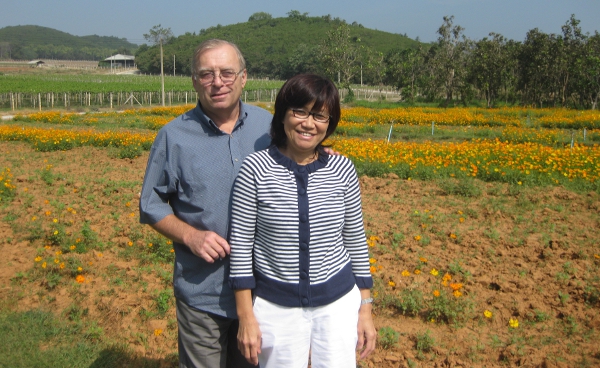 Is Chiang Mai a major tourist destination? How would you compare it with other tourist destination in Thailand like Phuket, etc?
Chiang Mai is a major tourist destination for those wanting to immerse into Thai culture, history, food, and Buddhism. It differs from other Thai tourist destinations like Phuket in that it does not have ocean beaches and resorts for solitude designed to provide an escape for vacationers from their busy lives in their home country. Chiang Mai is the most "Thai" city, while Phuket and others are the most "holiday escape" cities. Also adult night entertainment, especially the unsavory time that is in the beach cities does not exist to any extent in Chiang Mai.
For a visitor coming to Chiang Mai what are the places he can visit and the activities he can participate here?
In Chiang Mai, there are many "adventure" activities for visitors, such as getting involved in elephant camps, hiking, rafting, exploring and so much more. The markets in this city are the best in Thailand. There are also many Buddhist temples and historical sites that are beautiful. Northern Thai cooking is famous, and there are many cooking schools for visitors, and the art of Thai massage is perfected in Chiang Mai, either to learn or participate in. There are Muay Thai camps providing lessons throughout the area. And the scenery surrounding Chiang Mai is beautiful and worth spending time exploring. It is a visual treat with exotic sounds, smells and feels.
How is the nightlife of Chiang Mai? Where do you ideally hangout during the weekends?
The nightlife in Chiang Mai mainly consists of excellent restaurants and night markets. The street markets held at night on Saturday and Sunday are not to be missed by the visitor, as they showcase the crafts, art, food and music of Northern Thailand. There is little in the way of adult entertainment that is infamous in the beach cities of the south.
What about restaurants? Are there any good restaurants/ pubs you can recommend?
In Chiang Mai, there are many restaurants with Northern Thai cuisine that are fantastic. I recommend to visitors that they go to the Khum Khantoke Dinner Show which offers a great meal and authentic Northern Thai cultural show that is fantastic. There's a video of this presentation at:

But besides this, Chiang Mai is full of restaurants of every cuisine of Europe and Asia and other places. Recommendations are easy to find, and sometimes it is fun to just walk-in to place that looks inviting. Eating good is one of the major adventures of Chiang Mail.
Do you see a lot of expats settling in Chiang Mai? What is their average age group?
Lots of expats settle into Chiang Mai because of the laid back, relaxed lifestyle is excellent for living a stress-free, healthy life. I would guess that about 75% of the expats are retired or semi-retired, with most expats here above the age of 50, and many above the age of 60. The exception is young people looking for an adventurous lifestyle that is available in Chiang Mai, and the many people connected to the international universities in the area.
Is Chiang Mai more of a retirement destination or you get to see young working expats settling here?
There are young people that come here for a limited period of time, usually less than a year, while the more permanent expats are retired and settled in. For sure there are more retired expats here than younger people.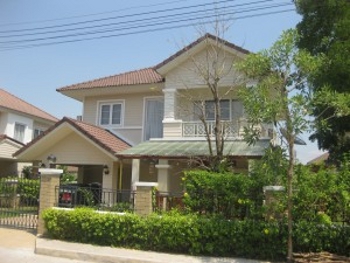 What is the current real estate activity in Chiang Mai? Are there good developments/ developers in the area?
Just outside of the city are many gated communities that offer very modern, large homes for sale or rent, while within the city there are many condo apartment buildings. The housing costs in Chiang Mai are considerably less than in other major Thai destination cities. My community, called "Home in Park" is located southwest of the city (about 12 kms), and is one of the better developments in the area. There are beautiful homes for sale and for rent in our gated community.
Can you name some of the good projects in Chiang Mai?
I'm not being involved in real estate and not looking for another home, so I don't study the housing developments in the area, but our development, "Home in Park" is beautiful. There are other developments neighboring ours that look good from what I can see.
For an expat wanting to retire in Thailand, what are the basic things he should look out for?
A retired expat here should be fairly secure in having enough income to support oneself stress-free. Beyond that, it is important to learn about the available medical and dental care, and to work out the necessities in maintaining an appropriate visa to live here. It is also important to have some sort of transportation, either public or personal, so that one can explore what the area can offer.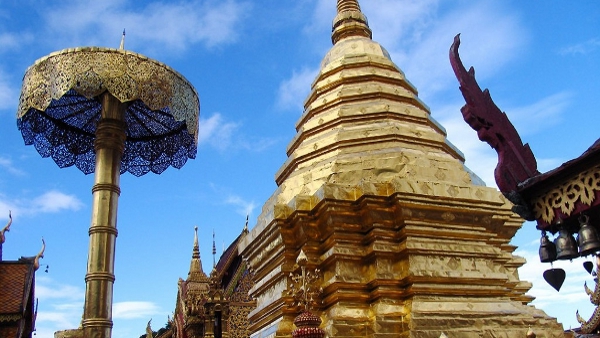 Can you briefly tell our readers the rules of expats wanting settle in Thailand?
Expats living here are primarily on a retirement visa, a work visa or an educational visa. Each has their own rules, but can be met easily by savvy individuals. There are services available in the area to assist in handling the necessary documents to acquire an appropriate visa. Once a visa is provided, expats are required to check in with Thai immigration every 90 days to verify their address, etc.
Also can you please tell us about the rules of expat property ownership in Thailand?
Expats cannot own land in Thailand. They can own a condo, as it does not directly involve land. There are some legal ways around this a bit, such as forming a Thai corporation that can own the land for the benefit of the expat. Legal assistance is good and easily available in Chiang Mai to accomplish that.
Any tips for expats wanting to settle in Thailand in general and Chiang Mai in particular?
Expats in Chiang Mai and the rest of Thailand must be flexible, and not carry the baggage of preconceived notions from their homeland. It is the Thai style to relax about things, and to keep life as uncomplicated as possible.

To get more information & assistance, please submit the form below and our specialist will get in touch with you at the earliest.