The two bottlenecks – Pinjore and Kalka – on the route from Chandigarh to Kasauli done away with the Himalayan Expressway, I was expecting some good developments in this otherwise cantonment hill station. It takes just a little over an hour to reach Kasauli from Chandigarh, which should be fairly a good reason for holiday home buyers and reputed developers to set base here. But to say the least, I was really disappointed. Except for a handful of small apartment projects scattered around the location, it's still the same as I had seen a couple of years back.
DEVELOPMENTS NEAR KASAULI:
Near Kasauli town: The only developments in a radius of 5-6 kilometers of the Mall Road are that of apartment blocks build by small developers. These are mostly four-storied single towers with a dozen of apartments which are far from being gated communities in the right sense. Because Kasauli has a lot of greenery, the apartments no doubt provide a good view of the pine-covered mountains. There are no villa or cottage projects.
Around Kasauli: Three projects that actually justify the scenic beauty of the location are DLF's Samavana, Sandwoods Infratech Projects Pvt. Ltd's Uma's Excellencia and Woodside Development Pvt. Ltd's The Woodside. These developments are about 20 kilometers (half an hour's drive) from Kasauli town on the Krishangarh road. It's a narrow winding mountainous road
TYPES OF PROPERTIES AVAILABLE:
All developments near Kasauli town are offering 1, 2 and 3 BHK apartments. The bigger developments are offering plots, villas and cottages.
STATUS OF DEVELOPMENTS:
Except for the apartments near Kasauli town, the developments particularly near Krishangarh area are in their early stages and will take a couple of years to be completed, if not more.
LEGALITIES/ RESTRICTIONS:
The state of Himachal Pradesh ideally doesn't allow non-residents of the state to acquire land, particularly in the rural (agricultural land) areas. However the government grants permission on special grounds. Buying an apartment is possible and there are no restrictions. For more on restrictions on buying property in Himachal Pradesh click here…

PRICING:
A 1BHK apartment would cost approximately INR 40 to 42 lakhs and a 2BHK will cost from INR 50 to 70 lakhs depending on the furnishing, location and view offered. Meanwhile, villas would cost between INR 1.2 crore to 2.5 crores, depending on the size of the plot and the development you are buying in.
LIVING IN:
Recreation: Kasauli is a perfect place to rewind and rejuvenate oneself. Recreational options include nature walks, visit to nearby destinations and sightseeing.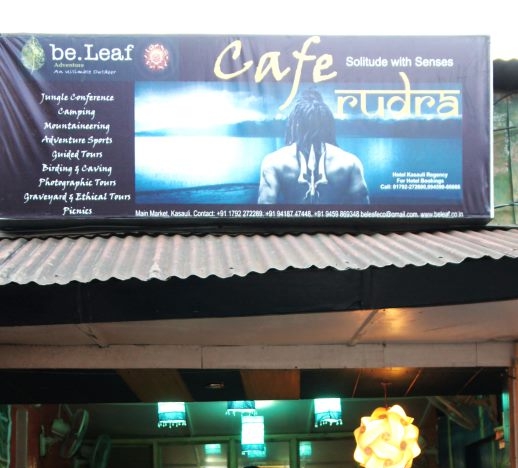 Eating out: A couple of cafés on the Mall Road, particularly Rudra Café, offer a great place to chat and sip a hot cup of coffee. A couple of eating joints near the Tibetan market also offer good street food. Meanwhile all resorts in Kasauli have operational kitchens which offer a wide variety of cuisine.
In our next article we will review a couple of developments in Kasauli and will tell you which are worth investing in and which are not. So next time you are in Kasauli, you can easily decide where to buy your holiday home.
To get more information & assistance, please submit the form below and our specialist will get in touch with you at the earliest.