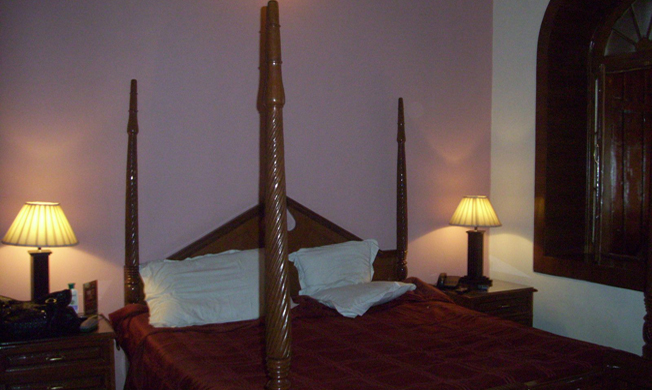 Hotels and other supplementary accommodation are an integral part of a tourist's visit to a place and the services offered by them can make his/her visit memorable. With the aim of providing comfortable Home Stay Facilities of Standardized World Class Services to the tourists, and to supplement the availability of accommodation in the Metros and tourist destinations, Ministry of Tourism will classify fully operational rooms of Home Stay Facilities as "Incredible India Bed and Breakfast (B&B) Establishments".
The basic idea is to provide a clean and affordable place for foreigners and domestic tourists alike including an opportunity for foreign tourists to stay with an Indian family to experience Indian customs and traditions and relish authentic Indian cuisine.

For bed and breakfast registration (homestay registration), the Bed & Breakfast facilities are categorized as follows:
(a) Silver
(b) Gold.

The Regional Classification Committee, as specified in the guidelines, will inspect and assess the Bed & Breakfast Establishments, based on facilities and services offered. The details of the standards, facilities, services and the documents required for approval of such establishments will be as per these guidelines.

Bed & Breakfast Establishments, once approved by Ministry of Tourism, will be duly publicized. A directory of all such approved establishments will also be prepared, so as to enable domestic as well as foreign tourists to live in a homely environment and to take advantage of the scheme. In addition, efforts will be made to organize short term training in
hospitality trade to those who would opt for such training.
To know more and to read the detailed guidelines click here
OTHER STORIES:
Uttarakhand homestays – register your home today!
The state of Uttarakhand, along with the other parts of India, is now slowly catching up with this novel concept of homestays. While, the homestay accommodation is not a new phenomenon in the West, where people offer their houses for guests to stay in and breakfast is served in the morning, either in the bedroom or more commonly, in a dining room or the host's kitchen. Read more…
______________________________________________________________________
Himachal Homestays – register today and earn a steady income!
Himachal Pradesh, the Indian state at the foothills of the mighty Himalayas is perhaps one of many Indian states which have given a major boost to the Homestay concept. The state government has been giving several exemptions in the procedural registration of such units, including change of land use fee, luxury tax, sales tax and commercial charges on electricity, etc. Read more…
To get more information & assistance, please submit the form below and our specialist will get in touch with you at the earliest.