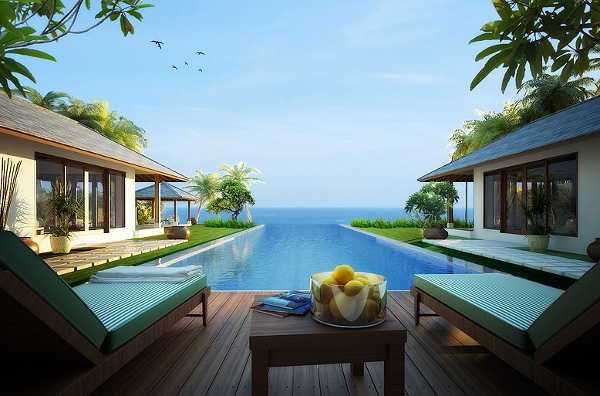 It has always been a point of discussion on the complexity of Indonesian property laws pertaining to foreign ownership. The local property terms are difficult to comprehend and you might find buying a property in this tropical paradise stressful, time consuming and frustrating.
Not anymore though! In this article we are here to make things easy for you as we are about to discuss the ABCs of property buying as a foreign national. So here goes:
First of all, you should know that all residential property matters fall under the jurisdiction of the national land agency (Badan Pertanahan Nasional; BPN in short). The agency was formed to administer all matters relating to the basic Agrarian Law of 1960, such as the registration of the use of land. The Indonesian land legislation is based on the basic Agrarian law number 5 of 1960.
The Basic Agrarian Law recognizes several types of rights over Real Estate, all of which are outlined below. However, for a foreign national who has made Indonesia his home now, the following three rights are relevant:
1. Right of exploitation ( Hak Guna Usaha HGU)
2. Right of building (Hak Guna Bangunan HGB)
3. Right of use (Hak pakai)
Here is a tabular format of the main property titles of Indonesia and who can own them:
| | | | |
| --- | --- | --- | --- |
| Entitlement | Hak Milik (freehold) | HGB (Right to build) | Hak Pakai (Right to Use) |
| Indonesian Citizens | ✔ | ✔ | ✔ |
| Foreign domiciled in Indonesia | | | ✔ |
| Legal entities domiciled in Indonesia | | ✔ | ✔ |
These rights authorize the use of land and their differences lie in the duration of validity and nature of utilization and the opportunities for obtaining a mortgage. Meanwhile, the Right of Ownership (Hak Milik) is an inheritable right that can be held only by Indonesian citizens.
When you are about to complete the purchase of your retirement/ holiday home in Indonesia, you will find two property terms being used very often – Right of Ownership (Hak Milik) and Right to Build (Hak Guna Bangunan).
Right of Ownership (Hak Milik): Also referred to as 'Freehold', Hak Milik is in general reserved for Indonesian citizens only (apart from a few exceptions). It gives the titleholder the absolute and unlimited rights to the land and its belongings. This right can only be held by an Indonesian citizen, not a corporate entity whether local or foreign. Certain legal entities designated by the government, such as a state bank, agricultural cooperatives, religious bodies, and social right of ownership is held in perpetuity. It can be sold, transferred, mortgaged or left to a beneficiary by a will.
Right to Build (Hak Guna Bangunan): Like I said earlier, Hak Guna Bangunan or more commonly known as just HGB is the right to construct a building on a plot of land. This is initially for a period of 20 or 30 years, which can be renewed with the local governing authority. You must know that this right can be sold, exchanged, transferred, and mortgaged, and can be held directly by any corporate entity whether it is a local company or a government approved PMA (joint venture) company.
Difference between Hak Milik and Hak Guna Bangunan: Hak Guna Bangunan is only the right to use a building for a certain period of time and then has to be extended. The owner of HGB land is the Indonesian government. Only with Hak Milik you actually own the land or building. Hak Milik does not need to be extended and allows you the use of the facilities, but not the ownership.
Hak Guna Bangunan is the preferred title of property ownership if a foreigner wishes to obtain several properties in Indonesia because Hak Pakai only allows a foreigner to own one property in Indonesia at any time. Typically HGB is done through a PT PMA company, which may be under 100% foreign ownership. PT PMA company structures are also used by foreigners using the nominee structure system, to improve their legal protection in case of dispute.
Here's the tabular format of the main property ownership titles with their maximum durations and their renewal costs (if applicable). Please note, that the renewal fees might change. Please verify with the local authorities:
| | | | |
| --- | --- | --- | --- |
| Duration | Hak Milik (Freehold) | HGB (Right to build) | Hak Pakai (Right to Use) |
| Initial | Unlimited | 30 years | 25 years |
| Extension | N/A | 20 years | 20 years |
| Renewal | N/A | 30 years | 25 years |
| Renewal/ Extension (cost) | N/A | (0.2% x NPT) + Rp100,000 | (0.2% x NPT) + Rp100,000 |
To get more information & assistance, please submit the form below and our specialist will get in touch with you at the earliest.