How much money does it take? That's almost an impossible question to answer, but one that is asked most often. Once again, I will tackle this and do my best to give some answers. It is not an easy problem to crack, but I will give it my best shot. Your input in the comments on this number one question would very much be appreciated.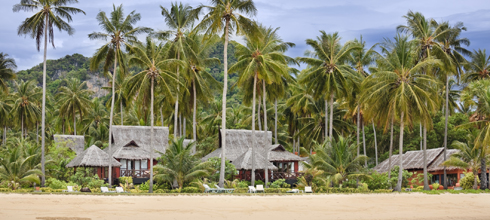 There are plenty of American expats in Thailand living on social security or a small pension or a little interest income from some assets back home. In the US, it may not add up to much money to live on, probably not enough, but in Thailand it may give an expat an acceptable amount to live pretty well. You can live cheaper, but it may be considered cheap living. I will stick my neck out right here and say that if an expat has somewhere between $1200 to $1800 USD per month coming in, they can probably live pretty well almost anywhere in Thailand. There are plenty of expats that live on less, and there are plenty that would require more. It does depend on lifestyle and there are no absolutes.
There are websites that promote living in Thailand for around $500 a month and for sure it can be done, but it would not be satisfactory for most Americans. There are those that can live on that amount, and there are plenty of expats that are doing just that. But I would put the minimum income for living in Thailand at $800 USD per month. Younger single people can be flexible and put up with inconveniences more than most, while more mature people are going to need some of those little luxuries we have had all our lives.
I would break down expat lifestyles in Thailand like this (based on per person):
Living a rough lifestyle on an income of $800-$1200 per month.
Living a good lifestyle on an income of $1200-$2000 per month.
Living the high life on an income of more than $2000 per month.
There are so many options possible that to go into detail would easily fill a book and indeed there are many good books available that try to answer this big question. I will just attempt an answer with generalities that would need to be adjusted for any individual.
Living the Rough Lifestyle
This is easier done in Chiang Mai than in Bangkok or in the popular beach resort cities south of Bangkok (like Pattaya, Phuket or Koh Samui). In Chiang Mai, a partially furnished studio or one bedroom apartment in a fairly modern building can be rented for around $250-$400 a month. With some luck, it is possible to find cheaper than that. I have found expats living in small apartments in Chiang Mai for as little as a $100 per month. In Bangkok, you would need to up that number by about a third. That apartment will have a mini-kitchen and have the basics with AC, in a secure building in a decent area. It won't have a lot of room, so you won't want to hang out at home for a long period. Not luxurious, but OK living.
If an expat can adapt their eating habits to be more Thai-like, food costs can be about $200 a month. Actually eating Thai style is healthier, which large amounts of fruits and veggies (which are abundant in Thailand) and less of the meats. Eating a decent Thai lunch in one of the street cafes is about $1-$2.
If you live outside of Bangkok, you will want to have your own transportation, and for most on a budget, that means a motor scooter. Monthly rent for a newish scooter will cost from $100 to $150 per month.
Adding up these numbers eats up most of a rough lifestyle budget, with only a little for the extras in life that many of us need occasionally. But expats can live on this kind of budget in Thailand, and many do.
Living the Good Lifestyle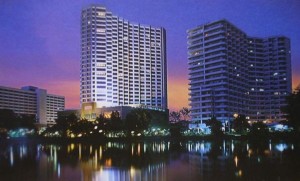 If an expat can depend on at least $1200 a month, he can up his living standard substantially. Apartments in Chiang Mai in the $400-$600 range are going to be quite nice, with amenities that you won't find in most apartments back home. At that price range, you should expect a modern building with security, in a good neighborhood, a pool, a small fitness center, furnished, AC, a small balcony, Wifi, cable TV, and a small kitchen. In Bangkok, you may lose some of those extra amenities and it will be a little noisier and chaotic out the door, but you can also find a place that is moderately good with that kind of rent.
On this "good lifestyle" budget you will have enough to eat in a nice restaurant once a week or so (around $5-10 for a great meal) and at plenty of street café lunches. With a bit of Western food in the shopping plan (Western foods can be more expensive than back home), a monthly food budget of about $300-$400 would cover it.
In Bangkok on this budget you would be relying on public transportation which is decent, reliable and cheap. In Chiang Mai and other cities around the country you will want to have your own transportation. The motor scooter is definitely the cheapest way to go with a scooter rental at about $100-$150 a month, but some expats on this kind of budget might be looking upward at picking up a car.
Car rental is expensive and I don't recommend it. Buying a car will be substantially more expensive than back in the US, maybe as much as twice the cost of back home. Used cars in Thailand don't go down in value very much, with a five year old car running about 90% of the new car price, so my recommendation for car buyers is to think only new cars. Compact cars are going to be around $20K to $25K US, considerably higher than back in America, but that usually covers the insurance for the first year as well.
Then those on a moderate budget will want to think about medical and dental. While it is a small fraction of the out of pocket costs in the US (about 15%), it is still an expense that needs to be slated for. Good expat health insurance for those that can get it is about $100 per month.
That still leaves some small amount for an occasional trip around SE Asia and a few splurges once in a while. Definitely do-able, albeit as a fairly modest lifestyle.
Living the High Life
The average income for a Thai worker is a little bit over $4,500 USD per year. A medical doctor in Thailand has an average monthly income of $2996, a teacher $1216 and a car mechanic $479. Thai income link. So if you come to Thailand with a monthly income of $2000 or more, you will amongst the highest earners in Thailand. You can expect to have a luxury home or condo apartment, plenty of restaurant dinners, a good car and whatever else goes with the haute monde lifestyle. If you have this kind of income, you will not have difficulties with the cost of living in Thailand.
As an example, I recently assisted a new American expat couple in Chiang Mai to rent the house next door to mine. This is a near-new 3 br/2 ba. home (1 of the bedrooms is a huge master suite with built-in hardwood vanities, work desk and a beautiful bathroom with very large tub), with a top level Western kitchen, water fountains, a small waterfall and decorative pools around the house. It is completely furnished with high end furniture including a huge mounted television with surround sound, leather couches, and tropical hardwood cabinets in almost every room and a beautiful hardwood dining table with chairs. Parking for two cars and the property is bordered by its own wall and the property is gated. The rent includes gardeners twice a month to cut the grass, plus they stop by every day during the dry season to water and maintain the very big yard. The yard is loaded with tropical fruit trees and exotic flowers, including many orchid varieties hanging off the trees. This home is in a gated community with 24/7 security guards (who also ride around the community on bicycles to make sure everything is OK), a huge community swimming pool, tennis courts and restaurant all in a resort style park setting. Rent works out to $833 US per month for this house. And this is not extraordinary for this area.
Throw in $400 a month for food and dining out (which is high), a $100 medical insurance, the expense of a car (if on a bank loan basis, it would be around $400-$500 a month), and you still have plenty left over for extras.
You can hire a live-in maid for around $150 a month that will clean, cook, wash and iron for you.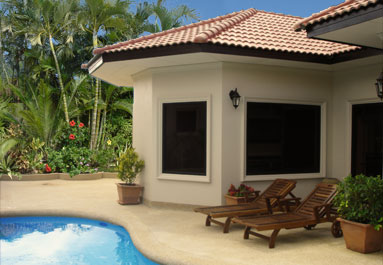 At this level, an expat can live much better in Thailand than back in the USA and there is no need to fret about "making it" each month if you have that kind of income coming in.
So to sum up my answer (please remember this is my opinion, and others may differ) to the question of "How much does it cost to live in Thailand?" it is possible for an expat to live on a very small amount of money, but it may not be very comfortable. If the expat can have an income in the mid-teens he can live modestly well, and if the expat could expect $2000 per month or more, the expat can live in a high standard of living that could be easily be called "the Good Life".
Please participate in the comments with your differing opinions, agreements, further input, factors that have not been consider or any questions.
To get more information & assistance, please submit the form below and our specialist will get in touch with you at the earliest.