When it comes to our homes, we mostly spend our time and money decorating, cleaning, and maintaining the interiors of our homes, while the exterior living spaces, if not completely overlooked, are definitely underutilized. Most homes have some type of outdoor space that can be used for rest, relaxation, or recreation. This space can vary in size from something as small as a balcony in an apartment, to a small backyard with a pool or acres of land around a farmhouse. Whatever the size, with proper planning, exterior living spaces can be a great extension of one's home.
Here are some questions you need to ask yourself before you start working on your outdoor space:
1. First, ask yourself what you want to accomplish with your outdoor space. Will you be designing a deck or patio? Will you be purchasing outdoor furniture? Or would you like to have a perfect garden with a over the fround pool?
2. Once you know what you want to use the area for the next thing to consider is how often you will use the space. Will it only be utilized in the summer or throughout the year. Based on the climate of your area you can easily decide that. If your house is in a tropical island, you can probably make it usable throughout the year. On the other hand if your area experiences chilly winters, then you need to plan for using it during the summer months when you and your guests can soak in the golden sunlight.
3. Now you need to decide for whom you're planning to prepare your outdoor space for. If yours is a holiday home, you need to decide what kind of guests will be renting the place. If you are expecting larger groups and you have enough space a gazebo/ sala can be a good idea. If you are expecting young couple with kids, a swimming pool may not be a good choice. Meanwhile, if you accepting pets, it's best not to have a garden full of delicate and exotic plants that the dog or cat might dig up.
Once you've answered these basic questions, you'll be ready to consider things like structure, privacy needs, and furniture. Observing other homes with outdoor living spaces is a great way to get ideas. But here are some ideas to give you a headstart:
Outdoor furniture: People love to spend time outdoors in the garden. As a result, holiday homes with an outdoor space can command a premium price. With little planning you can redesign your outdoors and transform them from seasonal-only, to year-round entertaining spaces. So while considering outdoor decor, the first thing that you must zero in on is what kind of furniture is best for the garden to weather all seasons. Today the markets are flooded with furniture in different styles, colors, and materials. This includes tables, chairs, seats, coffee tables, hammocks, sofas, lounges, picnic tables, or even bar stools. Know more about Choosing the right material for your holiday home outdoor furniture.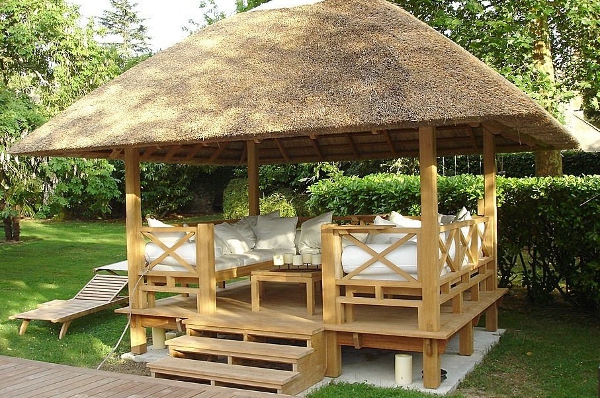 Gazebo/ Sala: This is the one feature that is cheap to build and maintain and adds tremendous value to homes. They are cheap to build because it's nothing but a few pillars with a roof and flooring. It can even be covered with a thatched roof and is really inexpensive to construct. Plus, it costs next to nothing to maintain. The only significant maintenance components are a regular coat of paint every now and then and maybe fixing the roof if required. Want to know more on Gazebos, Salas to glam up your vacation home garden…click here…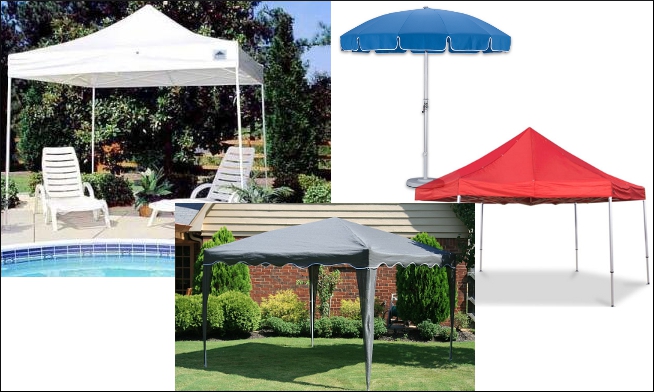 Outdoor Shades: Invariably, a garden or lawn is a huge draw. There is nothing better than to relax with a refreshing drink in the great outdoors during a vacation. But if the bright sun and sweltering heat is the reason you refuse to step out, have you thought about setting up a detachable outdoor shade? Well, not anymore! Go beyond the garden umbrella that can accommodate just a couple and go for the outdoor shades. With a wide range of options available in the market – from backyard shade canopies, portable sunbrella canopies to retractable awnings – you can encourage guests to step out into the sunshine and enjoy your garden, pool, patio, or deck to the fullest. Here's more on how to get Portable shades for gardens to redefine outdoor living!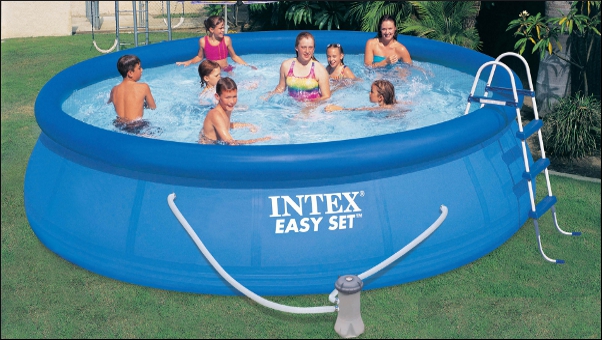 Above the Ground Pool: You need not invest a lot to make your outdoors fun by constructing a swimming pool. Get an above the ground pool instead. These above the ground pool costs less and are highly durable and most importantly very easy to maintain unlike swimming pools.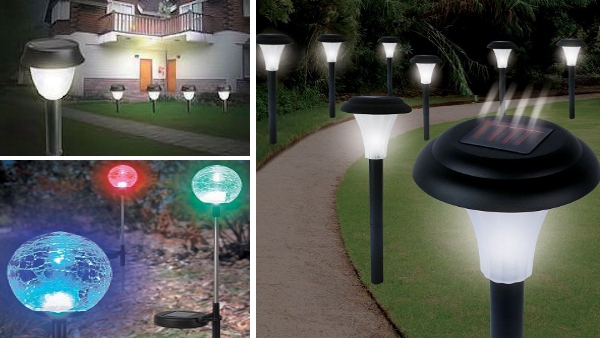 Solar Lights: Sometimes you might have a beautiful garden, but unfortunately because there is no proper lighting outside you or your guests are stuck indoors after sun down. This also robs you of the ambience and the pleasure of spending some time outdoors post sunset, maybe after dinner. So here's the most cost-effective solution – solar lights. So lighten up any part of your garden without an electricity connection… no need to lay wires or the need of an electrician.


Garden ornaments: A garden invariably should be an extension of your home reflecting your own personal taste and individual style. And what better way can it be than by using garden ornaments to lighten up the area! Garden ornaments are a fabulous way of adding some of your personality to your garden design and the vast choice of garden statues means that you can create your own personalized haven. Here are some ideas…
Barbecue grill/ Entertainment area: On a lazy Sunday, how about some steaks and kebabs for brunch? If the idea really excites you, get a barbecue grill for your backyard and transform your dull outdoor space into an entertainment area. For those of you homeowners looking to add to their outdoor living space, improve their lifestyle, the perfect solution is to extend your living area outdoors through the addition of outdoor kitchens and entertainment areas. And the barbecue grill is the best way possible to enhance your enjoyment of the property as well as add to the value of the home. Imagine on a beautiful summer day, what could be nicer than having a place where friends and family can gather and enjoy a few drinks, barbecue up some tasty food and breathe the fresh air? If you still haven't invested on a barbecue grill, here are some tips to choose the right grill.
To get more information & assistance, please submit the form below and our specialist will get in touch with you at the earliest.