After the recent incident in a Mangalore holiday home and allegations from officials that several accommodations were flouting homestay rules in several parts of Karnataka, particularly in Hassan which sees a lot of plantation homes, we have been receiving queries from many owners asking about the homestay rules, requirements, etc. Holiday Home Times spoke to the Assistant Director, Karnataka State Department of Tourism, Mr. Bhaskar to find answers to questions which owners have always wanted to know.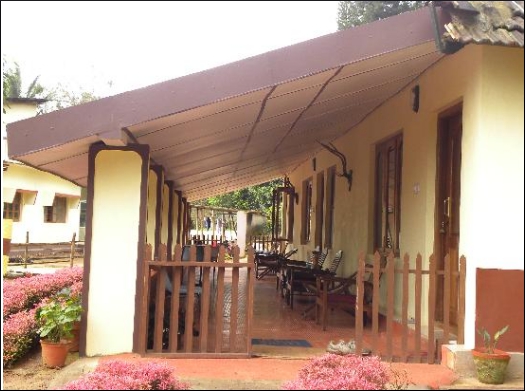 When asked about the rules of operating a homestay in Karnataka, Mr Bhaskar in a telephonic conversation told our correspondent: "Under the Atithi homestay project, there are two types of homestays that can operate in Karnataka. One Gold and the other Silver. Homestay units categorized as Gold Atithi are required to pay a fee of Rs. 15,000 annually to the department and those categorised as Silver Atithi have to pay Rs. 10,000 per annum."
"According to our norms, a homestay owner can have two to five rooms – minimum two rooms and maximum five rooms. Only homestay units whose owners are residing on the premises will be considered for registration," he said.
About any exemptions offered to homestay owners, he said: "The homestays are exempt from luxury tax. Plus, residential power (electricity) tariff is applicable for the homestays. Also homestay owners can fix their tariff based on the facilities extended to tourists. The department plays no role in fixing the tariffs."
When asked how an intending homestay owner can apply or get the required forms from, given the fact that there was very less information on the department's website, he said, "According to our homestay policy, owners can sent the application to us with details of the facilities, like what is the number and size of the rooms, etc. The duly filled form should be submitted at the Director or Assistant Director's office or at any of our department's district offices. We have a committee comprising state and central government officials. This committee checks the applications and all together inspect the place. The committee officials only inspect the property once a year in June or July. So for those who have applied this year, we will go to inspect their homes in the month of June or July next year. After inspecting the place, if we find that the property fulfills all the norms then we give a recognition certification to the owner."
"One can get rules and forms from our district offices or from our head office in Bangalore. If someone wants further information regarding rules and forms, she/ he can contact us at 080-22352022 or 081-72268862."
When asked if holiday homes or plantation homes come under the purview of the homestay scheme, Mr Bhaskar said: "Owners of homestays cannot use the land or building reserved as homestay for other purposes. Holiday homes or plantation homes which are bigger than those mentioned earlier thus don't come under the holiday home scheme. Also for accommodations where the owner is not staying in the same house, it cannot be registered as a homestay and thus don't come under our purview."
"Moreover, we don't have any short-term rental scheme or norms. We normally have day visitors. They stay for one or two or three, not for a month or fifteen days. So as you have assumed that only for particular day they can be charged."
When our correspondent asked about allegations from the state tourism department that several accommodations were illegal, he said: Some of the homestay owners are running homestays without our recognition. We can't control them, as I told you, because our officials inspect certified homestays only once a year."
"We can't keep a tab on them every day. We have requested all owners who are running a homestay to register with us. That's the best we can do," he added.
To get more information & assistance, please submit the form below and our specialist will get in touch with you at the earliest.