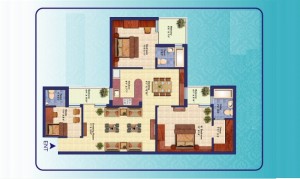 If you are planning to buy a holiday home, it is probably wise to get the services of a real estate agent to assist you with your purchase. But many buyers feel otherwise since information and property listings are available online in plenty. What they may not realise is that the real estate market changes rapidly and sometimes online listings of holiday homes for sale, are not always 100 percent accurate.
Many a time, holiday home buyers do get the right property without taking the services of a real estate agent. But the question is, are you willing to take that risk? In the realm of the holiday home market, a real estate agent is more than just a sales person. He acts on your behalf as your agent, providing you with advice and guidance and finally in helping you buy a holiday home of your choice.
But with a robust holiday home property market, there are many real estate agents and you would need to select the correct agent to help you choose your holiday home.
An agent for your holiday home:
Buying a holiday home is in many ways different from buying your first home, where you stay most of your time. No matter how many times you visit your holiday home, it will still be less used as compared to your main residence and may be vacant for most of the time. Here you will have take into account whether the location of a property is secure enough to be left vacant. If you are looking to buy inside a gated community, does it have enough security, does it have a property management company in place – these questions will be best answered by a real estate agent than the internet.
Here are some tips to help you find the right real estate agent:
Ensure that you deal only with a government-registered real estate agency. Also find out if the agent is licensed and has had no disciplinary action taken against him.

Use local estate agents, who are knowledgeable about the area where you are keen

to buy your holiday home. Agents with a good past record of transactions in the neighbourhood will know what is available and what the price range is.

Ask the agent to give references of his previous clients. Talk to these owners about their experiences of doing business with the agent.

Know beforehand the services he would be offering. Is the agent just providing you the listing of the properties or will he negotiate with the seller on your behalf, help you with the paper-work, registration, etc? If the agent is only providing listings of properties for sale in the area, he is not the right one for you.

Always read the fine-print. Ask for the contract you will be signing with the agent even before you decide whether you would take his services or not. Compare this with other agents. This will give you a fair idea of what to expect.

Negotiate hard on the commission the real estate agent would be charging you. While the commission real estate agents charge is more or less uniform in a particular locality, you can always negotiate on the services they would be providing.
To get more information & assistance, please submit the form below and our specialist will get in touch with you at the earliest.