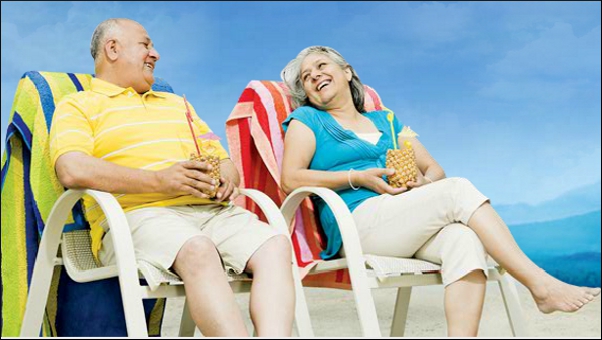 With so many locations to choose from to retire today, it is actually a great idea to identify the location and buy the property of your choice early in life. The benefits of planning your retirement early are many including freedom from financial liabilities and retiring rich.
So how do you plan your retirement? Unlike a couple of decades back, when most people retired after they reached a certain age say, late fifties or mid sixties, people are retiring young to follow their hearts and do things they love than to confine themselves to the corner office desk. So if you too are looking to retire early here are some pointers which you need to bear in mind:
(i) Should I buy my retirement home now: It is always better if you buy a property when you are still young. The benefits of buying young are many. First, by the time you retire and start staying in your house, you can be debt-free. Secondly, you can always furnish the house and start a vacation rental business, the income of which will take care of the monthly mortgage expenditure till the time you actually move in.
(ii) What do I do with the property till the time I retire: Well, I would not say it is a child's play to run a vacation rental business, nevertheless a little involvement can ensure that till the time you retire and start living in the house, you would have earned quite a sum which you can spend during the post-retirement years. With more and more travelers patronizing holiday homes to hotel rooms, based on the location of your property, your vacation rental business could be a great success.
(iii) Know what you want after retirement: So where do feel you will be more comfortable? Will it be near a beach, the mountains or a city centre? Before you decide, look back and see where you had your last couple of vacations. Where they all beach vacations or in the mountains? This will give you a fair idea of what you love most?
(iv) Shortlist locations to retire: Before you zero on any particular location, shortlist a couple of locations and try to see the pros and cons of all these destinations. Make a list of what you think best defines your retirement location and compare with the shortlisted locations. Go for the location that fulfill all or most of your expectations.
(v) Know the rules: If you are looking to retire in an overseas location, know the rules of living there. What are the resident visas the country offers to foreign retirees?, what are the rules for property ownership?, what are the rules for working in the nation?, what are the rules of taking a mortgage?, etc. Many countries ideally don't allow foreign nationals to take loans to buy property in the country. So you will need to plan accordingly.
(vi) What should you look in a retirement location: Retirement is not that you will cut yourself from the entire world and leave a secluded life. You will be occasionally traveling to meet friends and family. So you need to choose a location that has easy access to outside world – a good road and rail network and an international airport. Additionally, look for a location that has good healthcare services, a robust retail market and banking services. Also if you want to pursue something you had always wanted to do, make sure that the location has opportunities for you do so.
(vi) What type of property should suit you: This is perhaps a biggest decision you would be taking. Should you look for a condo, a stand-alone villa, an apartment or a property in a gated community. I would recommend an independent house/ villa or a condo in a gated community. Look for the facilities/ amenities within the community. Basic amenities along with luxury amenities being offered should be a deciding factor. About the size of the property, make sure that you don't go for a small property that you would regret later on. Neither should it be so large that you are unable to maintain it. Wants and expectations change considerably and nothing can be worse than to realize a couple of years down the line that you wished you had bought a larger property.
(vii) Check your finances: If you have decided to plan for your retirement early, bring out the calculator and check your finances till the last currency. Because you would be spending the bigger chunk of your finances on buying your retirement home, make sure that you know your budget, your mortgage eligibility, etc. even before you start your house-hunting. If you intent to take a loan, speak to a couple of banks and compare their offerings.
To get more information & assistance, please submit the form below and our specialist will get in touch with you at the earliest.