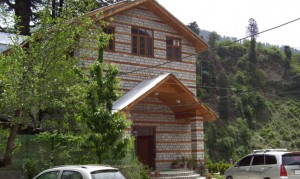 For any holiday home owner getting bookings is the ultimate goal and encouraging guests to revisit one's holiday home is one such way to achieve this goal effectively. Several studies have shown that getting repeat bookings is less expensive than getting new guests, considering the fact that to attract new guests require more marketing resources and time.
Repeat bookings are a sign of happy and satisfied guests. Moreover, if a particular guest wants to stay with you again, there is a good chance that he will tell his friends and family about your holiday home too; thus helping you out with your marketing as well.
It goes without saying that excellent customer service offered by the owner, from the time the guests make their first booking to their actual stay, increases the chances of them booking your accommodation again.
Here are 5 top tips that can help you get more repeat bookings:
1. Easy Access: For an owner not residing in the same city, it is very important to ensure that the guests don't face any hassles gaining access to your home. They are tired from travelling and the last thing they want is to run around to get the keys of your house! So make sure that the person who will be welcoming them is stationed at your holiday home well before the guests arrive and has the house cleaned. If the keys are to be picked by the guests from your neighbor, call this neighbor and ensure he is at his house when the guest comes for the keys. This is the only opportunity to make a good first impression that your holiday home facility is run professionally. So, don't miss it!
2. Exceed Expectations: While photos and listing your holiday home sell your property, it's always nice when a guest says that your rental exceeded their expectations. If your guests have a good experience, they are bound to return, since they know what to expect and also, the chances are high that they'll have a great time on their second visit.
3. Offer Discounts: Offering a loyalty discount to guests who have stayed earlier in your holiday home can be a good idea. You can encourage bookings by extending this discount to their friends and families too. Call your holiday home listing company, where your holiday home ad is listed and tell them that you intend to give a discount to those guests who want to avail your accommodation again.
4. Keep in Touch: A friendly note or email to your guest when they reach home is a great opportunity to check whether the guest had a good holiday in your property. Ask for feedback and suggestions for improvements. By doing this guest feels valued and appreciated. If you have made any changes in the interiors or refurbished your place, take photographs, upload them in your holiday home listing company's website. Send this link to your guests and also put the feedback/ testimonials/ reviews along with your advertisement and send the same to the guests. This will give them a feeling that you have incorporated their feedback and suggestions.
5. Get real not greedy: In many cases, owners who get a particular booking via a holiday home rental website, try to get repeat bookings by directly contacting the guest. This should be avoided for 3 reasons:
Money transfers and other financial transactions are more secure and hassle-free if done by a holiday home rental company

Holiday home rental websites are more equipped to handle situations arising out of last-minute cancellations and refunds

Holiday home rental websites can handle enquiries and bookings more professionally than you can
So it's best to let professionals do the work while you enjoy the bookings.
To get more information & assistance, please submit the form below and our specialist will get in touch with you at the earliest.