VinaCapital Group is a leading asset management, investment banking and real estate consulting firm in the Vietnamese market. Based in Hanoi with offices in major cities including Ho Chi Minh City and Hong Kong, the company founded in 2003 today has a diverse portfolio comprising VinaCapital Investment Management Limited, VinaCapital Corporate Finance Limited, and VinaCapital Real Estate Limited, along with a dominant stake in VinaSecurities JSC.
Most recently the company had reclaimed 1,555 hectares in Thang Binh district, within the Chu Lai Open Economic Zone to develop a multi-million dollar recreation resort project. The project will consist of five-star hotels, resorts villas, gambling facilities for foreigners and 2,500 houses for sale and rent.
In this article we will take an overview of VinaCapital's real estate wing, VinaCapital Real Estate Ltd (VCRE) which primarily provides real estate advisory, development and management services for the property investments. VCRE has made real estate investments totaling over more than USD1.0 billion since 2003, involving the holdings of VinaCapital's flagship real estate fund, VinaLand Limited. VCRE also boasts of being the only in-house hospitality investment team in Vietnam. Today the group is one of the largest foreign investors in Vietnam's real estate market, with a diverse portfolio of assets in all real estate subsectors, including the top portfolio of hotel assets in the country.
The driving force of VinaCapital Group is Don Lam, the Co-Founder and current CEO of the Group. Under his leadership, the company has grown from managing a single US$10 million fund in 2003, to an investment house managing more than US$1.8 billion across four funds, and offering a complete range of corporate finance and real estate advisory services. Since the start of 2006, Mr. Lam has brought three new funds to market: the US$600 million VinaLand Limited Fund, which invests in Vietnamese real estate assets; the DFJ VinaCapital Technology Fund, a venture capital fund managed in cooperation with Draper Fisher Jurvetson; and the US$402 million Vietnam Infrastructure Limited, the first fund dedicated to infrastructure development in Vietnam. With more than two decades of experience in Vietnam, Mr. Lam is considered an authority on investments, mergers and acquisitions, corporate restructuring, and privatizations.
Ongoing projects of VinaCapital Real Estate Ltd (VCRE) in Vietnam:
Azura Park Apartments, Danang: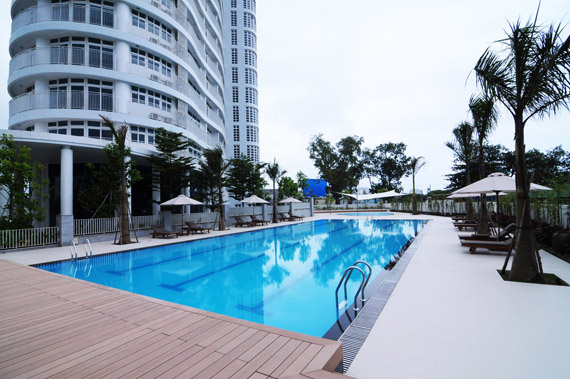 This is the latest offering from VinaCapital and is a 34-storey apartment complex within the World Trade Center Da Nang. Located on the shores of the Han River and next to the Han River bridge, the complex is being designed on the lines of modern European architecture. To house a total of 213 apartments and 12 penthouses, the size of units in Azura Park Apartments vary from 67.3 square meters to 441.5 square meters with the option to choose from 1 to 4BHK apartments.
Pricing:
The ownership of these apartments will be freehold for Vietnamese citizens and 50-years lease for foreign buyer and are priced at USD 102,000 to USD 607,100.
Danang Beach Resort: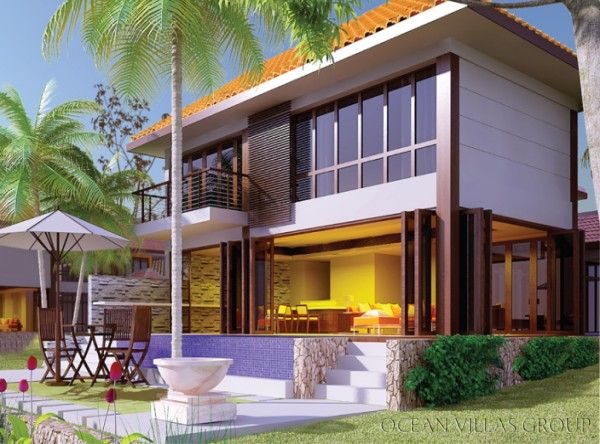 Adjacent to the Greg Norman-designed golf course, Danang Golf Club and just a few steps from mile after mile of sandy beach, Danang Beach Resort is a collection of 1, 2, 3, 4BHK villas.
Situated in Danang City which is strategically located between Hanoi and HCMC with good local infrastructure and a modern transport system Owners of a villa here will have exclusive access to the Danang Beach Resort's facilities, including a 25-metre swimming pool, tennis court and fitness centre. Two 18-hole golf courses are also available for use, including the Dunes course designed by golf legend Greg Norman. The course stretches along the beaches of Danang, with views of the Cham Islands and the Marble Mountains.
What makes Danang a top holiday home buyer's destination is the fact that it is Vietnam's most liveable city, mixing city and town life and offering business opportunities with the city attracting 1.3 million local and international tourists each year and the fact that Danang has achieved a tourism growth rate of 400% over the past 7 years alone.
Pricing:
With plot sizes of 150 to 350 m² these Leasehold villas are priced at USD 320,000 onwards.
My Gia Township, Nha Trang: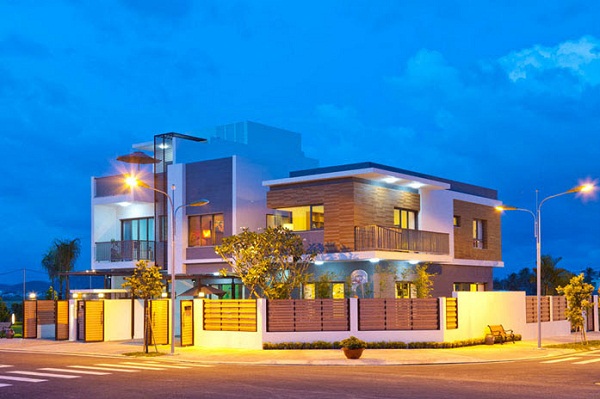 Being built in a total area of 181,96 hectares the My Gia Township is one of the largest township project in Nha Trang. Just more than 3 kilometers from the coast and city center of Nha Trang, with the Quan Truong river and mountains on its backdrop the project is being developed in several stages and will feature townhouses and villas. The entire development is scheduled to be completed by 2014.
Pricing:
USD 20,164 onwards.
Dai Phuoc Lotus: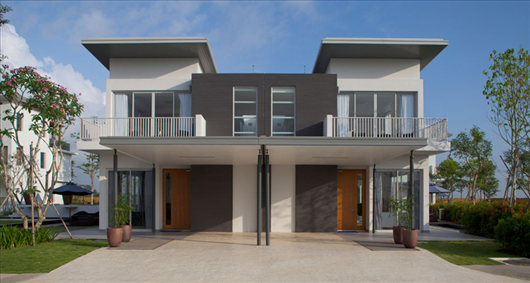 Spread across a total area of 200 hectares the project is being developed in six phases and once complete will feature residential, commercial and leisure properties. Situated in the Dai Phuoc Lotus Island within the pivotal road system of the outskirts of Ho Chi Minh City the development will have 322 1, 2, 3, 4 and 5 BHK villas of various sizes starting from 299 square meters to 415 square meters. The first phase of the development will be completed this year, while the entire project is scheduled to be completed in 2019.
Pricing:
Villas at Dai Phuoc Lotus are priced at USD 172,476 onwards.
Contact:
For more information on the projects by VinaCapital Group you can contact their sales team at: +84-838219930, +65-63329081 (Singapore), +855-23996688 (Cambodia) or email them at ir@vinacapital.com
To get more information & assistance on Vinacapital Group, please submit the form below and our specialist will get in touch with you at the earliest.