With the entry of Sansiri Public Company Limited in Phuket's real estate market in 2011, the company has successfully launched four projects which have been sold out within days. Its first development in Phuket, named dCondo Kathu, with 556 units sold out within half-a-day. After the launch of Sansiri's second dCondo development, dCondo Kathu-Patong, comprising 653 units, the company has very recently launched yet another condo development called, dcondo Creek, in central Phuket comprising 806 units with a 100-metre swimming pool.
This time the company has offered a time-payment deal wherein buyers pay as little as THB 999 for the first 10 months. This has created the kind of interest and buzz in the Phuket property market that hasn't been seen before Sasiri's first offering last year.
SANSIRI'S PROJECTS:
Today Sansiri is one of the largest real estate developers in Thailand offering a full range of housing units; single-detached houses, semi-detached houses, townhouses, and condominiums. The Company remains the first and only South East Asian developer to have received the prestigious Commendation for Excellence Awards by Asia Pacific Commercial Real Estate (APCRE). The residential housing portfolio of the company includes developments like single houses, town houses and condominiums. In Phuket the Bangkok giant has already invested nearly US$ 90 million in four projects comprising a total of 1,697 new homes. Sansiri's. The projects include: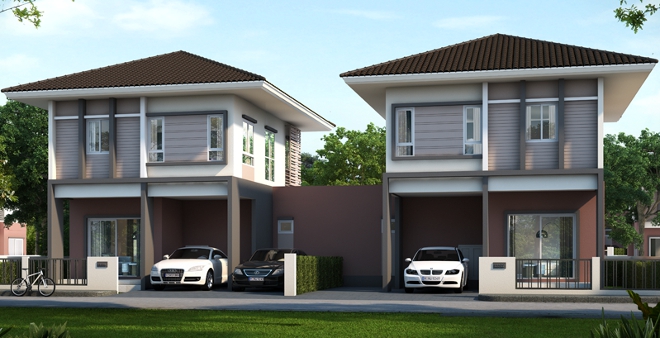 Single house (Habitia Koh Kaew): The project was launched on February 2012 and is a two-story semi-detached, 244-unit development located just around the corner from the British International School in Koh Kaew. Developed on an area of 4,800 square meter of landscaped private park area, the total cost of the development is around THB 670 million. These semi-detached units of 140 square meters are priced at THB 2.9 to 4 million.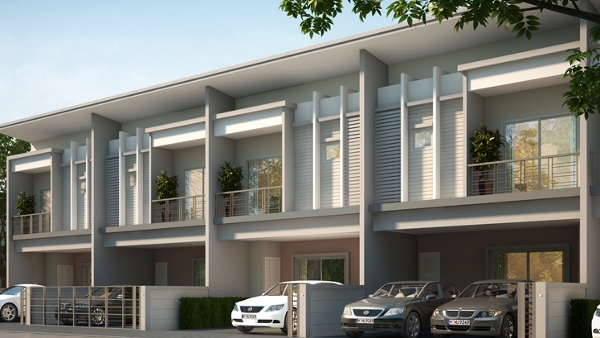 Townhouse (Habitown Koh Kaew): This development is adjacent to the Habitia semi detached single houses. This THB 510 million project features 228 townhomes of 84 square meter area and are priced between THB 1.99 to 2.5 million. The project spans 27 rai area and includes two rai of park, a club house and a swimming pool.
Condominiums: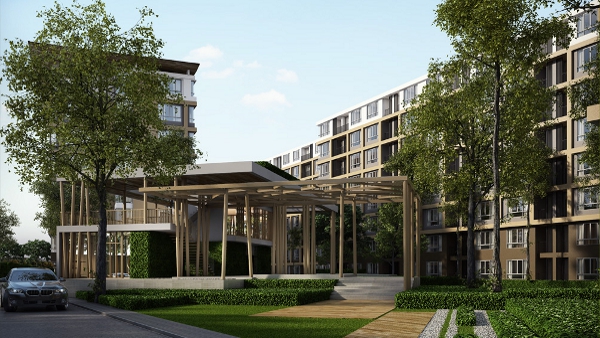 (i) dCondo Creek Phuket: Located in central Phuket, the dCondo Creek at Vichitsongran Road is a recently launched condo project comprising 806 units, with a 100-metre pool at its core. Additional features will include a fitness centre, and a lounge and dining area. There shall be 750 studio units of 29 square metres and 56 two bedroom units, housed in four blocks, up to eight stories in height. The two bedroom units are 60 square metres with a dining area, ensuite master bedroom, living room and a private balcony. Each unit has a holistic functional design, maximizing space to meet the lifestyle needs of the residents. The condos are priced between THB 1.1 million (USD 34,942) to THB 2.5 million (USD 78,845) including furniture.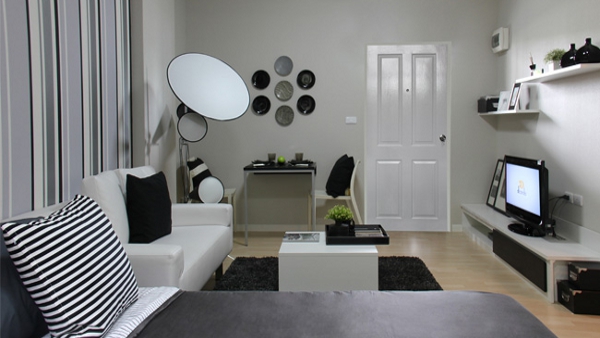 (ii) dCondo Kathu-Patong: Launched in January 2012, the development is strategically located in Kathu district's main centre. The units will be in three eight-storey buildings, each unit being between 28 and 29 square metres in internal area. All units will have a relaxing area, a bathroom and separate kitchen. The common facilities of the project include a green area, a fitness room and a swimming pool, as well as a security system equipped with 24-hour CCTV and key card access. Sansiri has made certain architectural changes from its earlier projects, with more windows in corner units to increase air flow and add more light. Prices of the condo units in dCondo Kathu-Patong start at THB 999,000.