Even a well-furnished house can turn dreary with the passage of time and it is expensive as well as impractical to replace the furniture or change the wall paint often just to kill the monotony.
So, if you want your holiday home to flaunt a fresh and colorful look each time guests turn in, then start playing with home furnishing fabrics. Today a long array of fabrics is available in the market from upholstery and curtains, to runners and cushion covers that can instantly liven up your home. Here are some of the things you can occasionally change to give your home a fresh look: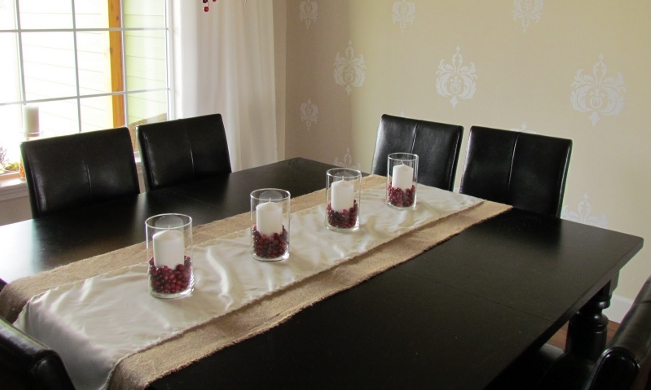 Runners: Runners are new entrants in the markets. These are long pieces of cloth made of medium to heavy materials like silk blends, velvets and cotton blends. Runners are multi-purpose fabrics. It is rather difficult to pull out the bedspread and tuck in a new one every time a guest comes in. On beds, runners can be spread over the bedspread and teamed up with matching cushions to give a different look to the room instantly. Runners and cushion covers need to contrast the bedspread or complement them. Compared to large and heavy bedspreads, runners are handier. They can also be spread over the dining table, dresser, sofa, pet table or headboard.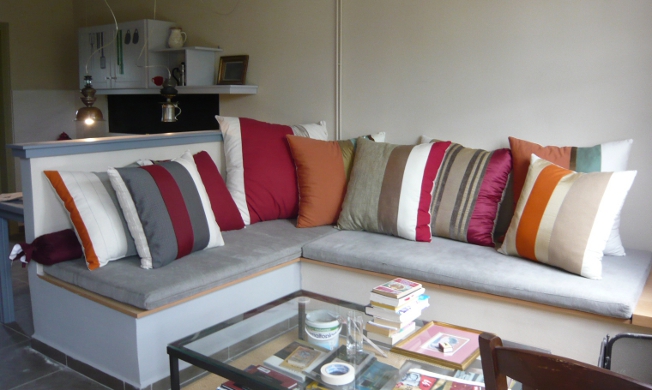 Cushion Covers: Cushion covers complement and highlight all the other things in the room. Decorative cushions and 'throw pillows' can make living rooms and bedrooms comfortable and colorful instantly. Cushions are available in sizes as small as 12×18 and as large as 30×40. Large cushions are nowadays used to provide comfortable seating in audio-visual rooms.
Curtains: Besides covering windows, curtains can also be hung on walls to give a pattern to it. Using contrast texture paint in one of the four walls of the room is very much in vogue now. While a painted feature wall becomes a fixed feature of the room, hanging curtains instead is a better option if one is a seeker of constant change. Additionally, double curtains give different looks to a room during day and night. While the sheer curtain made of lighter fabric can be rolled down during the daytime, the thicker curtain offers privacy at night.
Fabrics are so versatile and come in such a variety of colours and patterns that you get tremendous opportunity to articulate a look and feel you have in mind. The trick is to use fabric in unexpected places. You can be adventurous enough to line the back wall of a shelving unit, use it to decoupage furniture, hang a pretty piece as wall art, slipcover a coffee table or cover an entire wall. Yes, there's no end to making good use of fabrics in home décor!