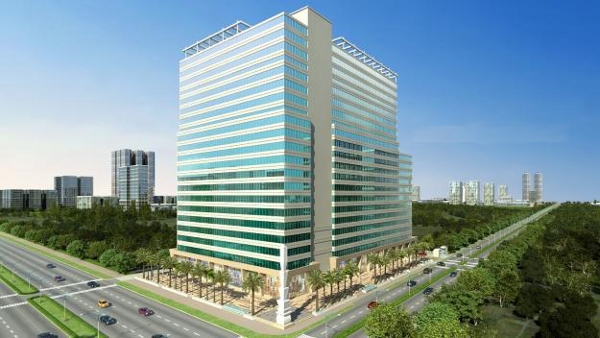 Noida has of late seen a surge in businesses shifting their corporate offices here to get away from the high rentals in Delhi and neighboring Gurgaon. With this the business hub of Noida sees a lot of business travelers visiting their corporate offices and staying for longer periods.
In a recent property exhibition we had the opportunity to meet the sales team of Sunshine Tradetower Pvt. Ltd. who has come up with a unique high-end luxury commercial mixed-use project comprising offices, hotels and luxury suites to cater to this segment of travelers.
In this article we will take and overview of only the suites that are to be constructed in the project and will try to make out whether it's an ideal investment for those looking to buy a second home, but want it nearer to their first home.
But first the location of the of Sunshine Business Park development: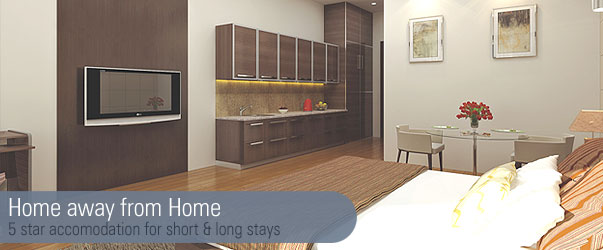 Sunshine Business Park is located at Sector 94 beside the iconic (on concept) Supernova project by Supertech, a leading developer of the area. Sector 94 is very close to South Delhi and is about 10 minutes drive from the Delhi-Noida-Delhi (DND) toll. Amongst the other developments being built in this sector are five to seven star hotels which are likely to be operational in another three to four years time.
About the developer:
This is Sunshine Tradetower Pvt. Ltd's second project in Noida. The core team comprises dedicated professionals from different fields, who share the common vision of building a real estate enterprise with highest level of transparency. The company's first project, Helios, which is a high-end residential project in Noida offering an innovative concept of reconfigurable and fully-customizable apartments is scheduled to be completed in June 2013. Sunshine Business Park, is the second project of Sunshine group. Today the company is an active member of Indian Green Building Council (IGBC).
Luxury Suites in Sunshine Business Park: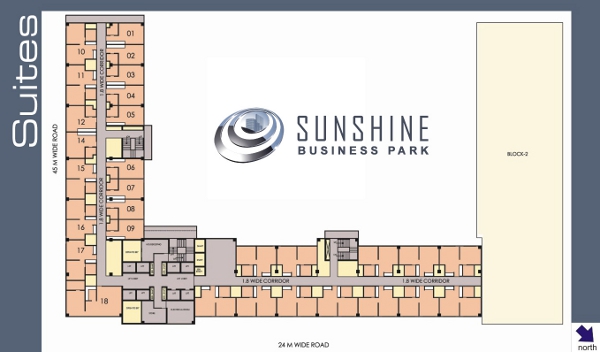 With more than half a million square feet of built-up space the suites in Sunshine Business Park will be situated on the 11th to 18th floors and will be available in two types – studio and one bedroom suites. The entire tower is spread over 21 floors and will have a car parking facility of over 1,000 cars. A total 144 suites which are being constructed to meet the needs of executives looking for a residential space near South Delhi and long-stay guests for nearby offices will be fully furnished studios with the option to combine two units to make it a 2BR unit.
To be completed in another two and half years, these suites will feature a kitchen with fridge and microwave, dedicated lift and a separate entrance lobby, fully air-conditioned and will be broadband and Wi-Fi Internet ready.  The sales team has confirmed that amongst the other amenities/ facilities offered to residents of these suites will be the use of the health club, an entertainment and a sports facility center.
Sizes of Suites at Sunshine Business Park:
The suites of Sunshine Business Park will be of various sizes starting from a built up area of 320 square feet to 780square feet. Here is the list of the suites available:

| | | | | | |
| --- | --- | --- | --- | --- | --- |
| Sl. No. | Ser. Apt. No. | Length | Breadth | Built-up Area | Super Area |
| 1 | 1 | 7.55 | 4.3 | 342 | 544 |
| 2 | 2 | 7.55 | 4 | 320 | 509 |
| 3 | 3 | 7.55 | 4 | 320 | 509 |
| 4 | 4 | 7.55 | 4 | 320 | 509 |
| 5 | 5 | 7.55 | 4 | 320 | 509 |
| 6 | 6 | 7.55 | 4 | 320 | 509 |
| 7 | 7 | 7.55 | 4 | 320 | 509 |
| 8 | 8 | 7.55 | 4 | 320 | 509 |
| 9 | 9 | 7.55 | 4 | 320 | 509 |
| 10 | 10 | 6.1 | 8.3 | 490 | 779 |
| 11 | 11 | 6.1 | 8 | 474 | 754 |
| 12 | 12 | 6.1 | 5.2 | 336 | 535 |
| 13 | 14 | 6.1 | 5.2 | 336 | 535 |
| 14 | 15 | 6.1 | 8 | 474 | 754 |
| 15 | 16 | 6.1 | 8 | 474 | 754 |
| 16 | 17 | 6.1 | 8 | 474 | 754 |
| 17 | 18 | 11.23 | 7.151 | 780 | 1241 |
Pricing and payment terms:

Basic Sale Price (Prices in Rupees Per Square feet (1 Sq. Mtr. is Equal to 10.7639 Sq.ft)

 

Space Offering

DP

Flexi

CLP

Assured return Scheme *

Deffered Flexi Plan (50:50)

 

Suites

9350

10100

10750

11600

11400

 

* 12% Flat Assured Return interest paid quarterly on BSP (100%to be paid in advance) till offer of possession

Payment Schedule

 

 

Installment Plan Details

DP

Flexi

CLP

DFP (50:50)

Booking Amount

50%

20%

10%

20%

 

Allotment Amount

45%

30%

20%

30%

On Excavation

0%

0%

8%

0%

 

On 2nd basement  Slab  Casting

0%

5%

7%

0%

 

1St  Floor

0%

5%

7%

0%

 

3rd Floor

0%

5%

7%

0%

6th Floor

0%

5%

7%

0%

9th Floor

0%

5%

7%

0%

 

12th Floor

0%

5%

7%

0%

 

15th  Floor

0%

5%

5%

0%

18th  Floor

0%

5%

5%

0%

On External facade completion

0%

5%

5%

45%

On offer of Possession

5%

5%

5%

5%

 

Total

100%

100%

100%

100%

 

DESCRIPTION OF OTHER CHARGES MENTIONED BELOW (EXCLUDED)

 

Service Tax :  Currently applicable @ 3.09% payable on a Pro-Rata Basis

One Time Lease Rent:  Rs. 750 per Sq.ft. payable on a Pro-Rata Basis
Contact:
For more information one can contact Gaurav Verma from their sales team at +91-9711905588 or email him at gaurav@sunshineinfratechcom