Despite the rise and popularity of condominium units in the Philippines these days, not everyone living in the Philippines is willing to shell out money to own a small piece of a high-rise building. There are still those who want their property in the Philippines to be the traditional house set on their own land. So for those looking to get more than just building space, you can't go wrong with investing in holiday homes in the Philippines.
We wanted to give our readers a quick idea of the variety and pricing of different types of property and so hope you find this useful.
Residential Property, Popototan Island, Busuanga, Palawan
(PhP 8,400,000 – USD 200,000)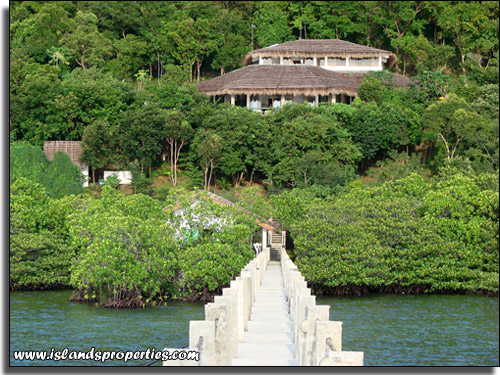 Measuring 3,000 square meters, this two-floor residential home will make living in the Philippines feel like paradise. Built atop Popototan, a government sanctuary, you'll get to enjoy being surrounded by nature's wonders from coral reefs to white beaches. The house has a big lounge area, an open kitchen, 2 bedrooms, and a bathroom on the first floor while on the second floor, you'll get 3 bedrooms, a lounge, and a common bathroom. As an added bonus, you also get a boat garage in case you plan on investing on a boat of your own.

Clifftop House, Puerto Galera, Mindoro
(PhP 12,000,000 – USD 285,000)
Built with European standards in mind, this clifftop house gives you a good view of the sea on one side and the lush tropical mountains on the other. It has two wide terraces, a master's bedroom, 4 regular bedrooms, a three-tier garden filled with tropical plants, a car port, and maid's quarters. The icing on the cake though is that it has its own built-in, full-sized, astro-turf tennis court designed to meet U.S.specifications. That's something not every holiday homes in the Philippines can brag about having.
Modern Designed Home, Mandaluyong City
(PhP 25,000,000 – USD 595,000)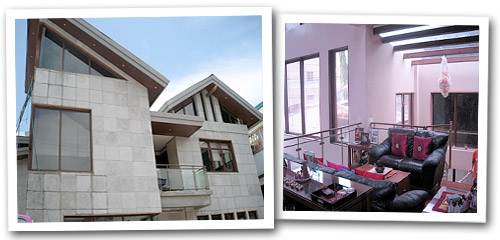 Most holiday properties in the Philippines tend to lean towards sporting a traditional look. That's why this residential abode in Mandaluyong stands out thanks to its unique structure. Situated in the heart of the metropolis, the 2-storey house comes with 5 bedrooms, each with their own toilet and bath, a fully-furnished kitchen, a 3-car garage, and even an attic. The beauty about it is that it's near the main thoroughfare and malls so you really don't have to go that far just to reach civilization.

German Beachfront Property, Albay
(PhP 24,990,000 – USD 595,000)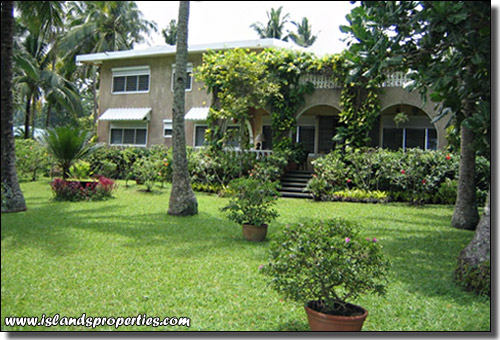 For those after the serenity of living in the province but still want a spacious place to call home, this German beachfront property in Sogod-Bacacay, Albay could be the house for you. Built to withstand earthquakes and typhoons, this residence comes with 3 bedrooms, each with their own toilets and bathrooms, a huge garden area, water heating facilities, and a maid's room. It's also equipped with a generator, satellite dish, and German-made aluminum shutters. The house even comes with a terrace that gives you a good view of the famous Mayon Volcano and Albay's beaches.
Beachfront Resort, Bohol
(PhP 23,900,000 – USD 569,000)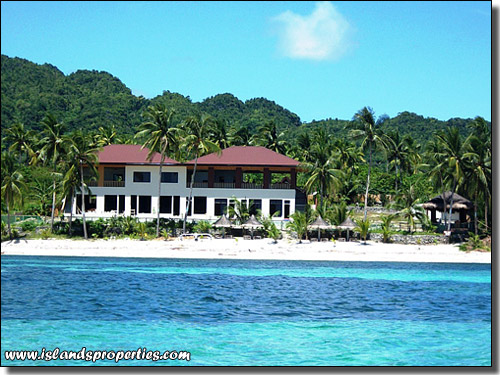 Bohol is popular not just for its famous Chocolate Hills but also for its beaches as well. That's exactly what you'll get with this beachfront property. Spacious enough to fit an entire clan, the two-storey resort has six luxury suites located at the first floor, complete with its own terrace, living room, bedroom, and bathroom. The second floor offers a restaurant/bar, a kitchen, and a three-bedroom apartment. With a big enough room to accommodate a huge number of people, you can easily have friends and family over whenever you please.
Beachfront Resort/Residence, Cebu
(PhP 120,000,000 – USD 2,857,000)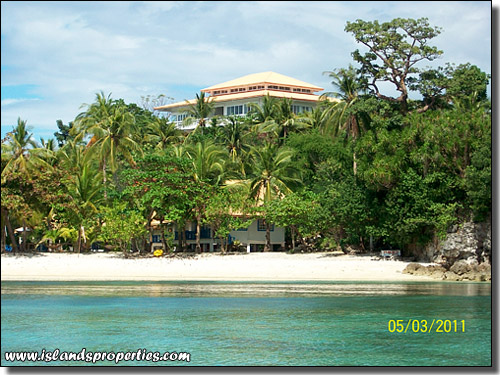 Next toManila,Cebu is one of the cities that foreigners enjoy living in thanks to its more laidback vibe. However, aside from its relaxing city life, the place is also known for its beautiful beaches. This is what make this beachfront resort a catch. Located on the West coast of the Malapascua Island, it has 3 bedrooms complemented by a TV room, suite bathroom, and kitchen. The place is surrounded by cottages and lush greenery lending a tropical vibe to this holiday home.
Beachfront Property, Abalone Beach, Cebu
(PhP 2,900,000 – 7,700,000 — USD 69,000 – 183,000)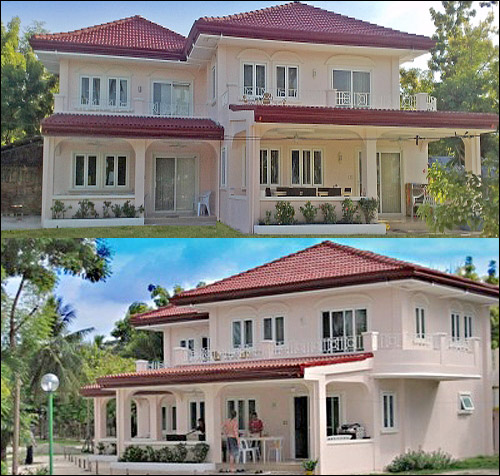 Located in Abalone Beach, an area that's currently being developed, this property is perfect for those who want to be near the beach without being stripped of the comforts of being near the city. The property comes in two types: Type 1 and Type 2. Although the Type 1 house is slightly bigger, both types of houses are built with two floors, each with their own bedrooms and bathrooms. They also have a spacious living room and backyard which can easily accommodate a huge group of people.
San Agustin Mansion, Iriga, Camarines Sur
(PhP 28,000,000 – USD 668,000)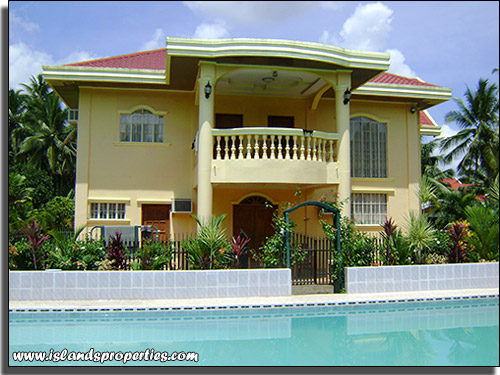 For those who want to enjoy a quick getaway from the stress of the city, this San Agustin mansion may just be the place you're looking for. The mansion is big enough to accommodate a huge number of people since aside from the main house which offers three large bedrooms, the mansion also has two bungalows. One has three bedrooms while the other has two. It also has its own pool which is surrounded by walls measuring up to 10 feet, ensuring that your privacy won't compromised.
Sunset Villa, Masbate Island
(PhP 21,000,000 – USD 500,000 unfurnished / PhP 23,000,000 – USD 548,000 fully-furnished)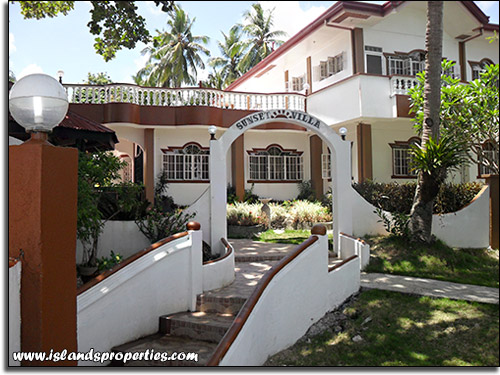 For those looking for holiday homes in the Philippines huge enough to accommodate an entire family, the Sunset Villa can do just that. Equipped with 12 rooms and 2 guest houses, you won't have to worry about not being able to provide a space for a guest or family member to crash in. It's surrounded by fruit-bearing trees and is located near the Nin bay, if you feel the need to hit the beach. The villa also comes with 2 generators and four 750-watt solar panels for back-up power.
Subdivision House and Lot, Pampanga
(PhP 6,250,000 – USD 149,000)
This fully-furnished bungalow is located in one of the places considered to be one of the few first-class and highly-urbanized cities in the Philippines — Angeles City. The bungalow is situated near the city's main roads giving you easy access to the hospital, schools, the airport, and even a golf course. It comes with 4 bedrooms, 3 toilets and bathrooms, a landscaped garden, a terrace, a 1-car garage, and is protected by a concrete fence with iron bars. The house is also packed with functioning utilities, including cable television and high-speed DSL access.

Photos via Islandproperties.com
To get more information & assistance, please submit the form below and our specialist will get in touch with you at the earliest.