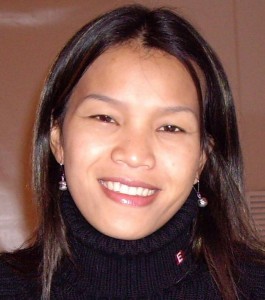 The thought of building a holiday home in another country can be a bit daunting, but with some preparation, local advice and a good builder it doesn't have to turn into a nightmare. Kensington Company is a company in Thailand who focuses on designing and building quality homes for clients both locally and overseas. We spoke to Natthida Prasertsun, Director of Kensington Company about building a property in Thailand.
Tell us a bit about what Kensington Company does.
Kensington is a Thai company that builds individual houses for clients. We design and offer an architectural service and also construct the home for the customer. If a customer would prefer just design or construction services, we can do that for them too. Our architects are English speaking which makes it easier for people who speak little or no Thai to work with us. If someone is looking at doing a construction project in Thailand then we are definitely a good first port of call.
Who are your main clients?
We have a wide range of customers, coming from Thailand and overseas. Some customers are building holiday homes, other are constructing retirement villas, whilst many are also looking to live in the house they are building permanently. We have designed and built homes for clients from India, USA, Australia, England, France, Holland, Germany, Switzerland, Canada, Singapore, Belgium, Hong Kong, Norway, Spain and South Africa.
What services do you offer to people who are not located in Thailand?
If the person is looking to design and/or build a property in Thailand it is best that first talk to us so that we can determine their requirements and help them. Many of our clients are working or living overseas, so we are used to completing projects for people who are not in Thailand. All the potential hassles and problems are taken away as we manage the process for the client. If the person is looking to do a project outside of Thailand, we may also be able to provide architectural services and consultancy for them.
A good architect can make your home much better and more comfortable to live in. Usually if you look closely at a home you can spot the ones where a good architect was used to do the design. They are the homes that look so much better, are more comfortable to live in, have better form and function and can even be much easier to sell too. Good design can also be cost effective as it may save on energy and building costs as well.
What are the costs and timelines associated with building a home in Thailand?
Construction costs in Thailand, like any country, depend on what you are building, the size of the building, the architects drawings, the location of the property and the materials you choose to use. The best way to accurately calculate costs is to first have architect drawings completed so the builder knows all the details, information, materials and specifications required to calculate the costs. Construction costs in Thailand have increased a lot over the last ten years due to rises in oil prices, production costs in materials and also labor costs, however it is still costs less to build here than in many other countries around the world.
Costs do vary considerably, you can build a home for as little as THB 5 million (US$168,000), but there are also plenty of homes that cost more than THB 10 million (US$337,000) or even THB 50 million (US$1.6 million) to build. It is the choices you make that determine costs. To get an idea of costs it is worthwhile speaking to an architect who can help advise you. It is also worth noting that the materials and fittings that you use to build the house will also have an effect on the price of the property.
The cost of the architect will also depend upon the cost of construction. In Thailand, architect's fees are generally determined by the projected cost of the project, what is involved, the experience and creative talents of the specific architect. An architect will give you a proposal fee based upon the information you can give them about the land and what property you want to build. We have designed small bungalows for a fee of THB 250,000 (US$8,400), THB 600,000 (US$20,200) for a larger family home or over THB 1 million (US$33,700) for a luxury high end design. One of the reasons I think we are popular is because we have very reasonable prices but offer excellent quality of design.
An architect can take anywhere from 8 to 16 weeks to do full architectural and engineering drawings for a home. It can sometimes be quicker and sometimes longer, depending upon the architect, the type of home and the needs of the customer. In terms of the time it takes to build a home, on average a reasonable sized, quality home can take anywhere from 12 to 15 months to build depending upon the size and complexity of the property.
Where do you think are some of the best places to build a holiday home in Thailand?
Thailand is a beautiful country and has many great locations to build a holiday home. Some of the more popular places in no particular order include:
1. Chiang Mai which is often described as Thailand's second city after Bangkok. It has cooler weather, a more peaceful way of life and a lower cost of living than Bangkok, but has all the city amenities you would require. This includes shops, bars, restaurants, hospitals, golf courses, hotels, spas, international schools and lots of things to do. It is popular with both retirees and people looking to live permanently who want to be in the countryside and also seek the city way of life. It is also a great place for alternative medical treatments, health spas and a wonderful place for relaxation. It has its own international airport and there are flights every day from Bangkok. We have an office in Chiang Mai.
2. Phuket is a large southern island in the Andaman Sea. It is also one of the most well known beach holiday destinations with international schools, hospitals, shops, hotels, resorts, spas, lively nightlife, golf courses and its own international airport. There are many high end luxury villas in Phuket and lots of great activities such as sailing, yacht clubs and marinas. Phuket is connected to the mainland by a bridge but you can also fly there within one hour from Bangkok.
3. Pattaya is a mainland coastal city that is only about 2 hours from Bangkok. It is known for its lively nightlife, golf courses, bars, restaurants and yacht club. It also has good infrastructure including hospitals and international schools. There is even a water park, themed hotels and plenty of tourist attractions. Pattaya is less expensive than Phuket, and it attracts many people who work in Bangkok and are looking for a weekend or holiday residence. It is also popular with retirees, holiday home seekers and tourists.
4. Hua Hin is another small coastal town about 2.5 hours from Bangkok on the Gulf coast. It has a more relaxed way of life than say Phuket and Pattaya. Hua Hin is very popular with Thai and Scandinavians. Whilst smaller, it still has a wide range of amenities such as shopping malls, new hospital and schools. A quaint fishing village, Hua Hin has a quiet pace of life and is a nice place to retire.
There are of course many other good locations in Thailand, but these are some of the more popular ones where we have worked with clients.
What advice would you give to someone looking to build a holiday home in Thailand?
Employ a professional registered construction company with experience and listen to their advice. I would also recommend working with a good professional architect. They can both save you so much money, time and potential problems, which will also mean that your home will be so much better in the end. The quality of the home and standard of workmanship will be higher, which also means that it may be worth more once completed as it is built and designed well.
So how do you start the process of building a home in Thailand?
First, you have to have a block of land to build on. To purchase land in Thailand you need to have the correct legal status and know the laws and regulations governing purchase and lease of land. I would always recommend talking to a lawyer who can explain this to you, and then if you are able to go ahead and find land, they can also help you with the purchase. You will also need a good real estate agent or someone to help you find available land. Once you have your piece of land then you can contact us to help you design and build your dream home.
Has Kensington been recognised for its work?
We have been featured in luxury magazines and a boutique hotel that we built even won the Conde Nast Award for Best Boutique Hotel in South East Asia.
To get more information & assistance, please submit the form below and our specialist will get in touch with you at the earliest.