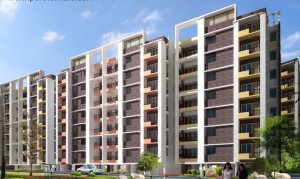 A recent survey by the Confederation of Real Estate Association of India (CREDAI) and Jones Lang LaSalle's Indian Real Estate Transparency Index (IRETI) has come out with a list of Indian States that are most transparent with real estate dealings.
The survey has identified Andhra Pradesh (AP) as the top spot holder, while Jharkhand is regarded as the least transparent in matters of real estate. AP is closely followed by Tamil Nadu and Maharashtra, while Jharkhand has been preceded by Uttar Pradesh and Bihar in the list.
The ranks have been allotted to 19 states and Delhi NCR region based on five factors: availability of market information; reforms in urban local bodies; progressive business environment; protection of property rights; and inclusive and sustainable development. There are many factors that make AP the best player in the lot, says IRETI.
However, almost everywhere, services related to land records and registration are perceived to be corrupt, and AP is no exception.
"Starting a business takes less time, costs less and has fewer procedures in Andhra Pradesh. However, real estate services related to land records and registration are highly corrupt. Moreover, the state is yet to repeal the Rent Control Act, which keeps rents artificially low in old buildings due to which landlords refuse to renovate," says the report.
Tamil Nadu rates highly on market information, urban reforms and property rights. But services related to records and water supply are corrupt, according to Transparency International. Registration of property is also a cumbersome task. Increasing demographic pressure on the environment can severely affect things in the long-term.
Maharashtra has put an impressive show on some fronts like availability of market information, providing a progressive business environment and initiating reforms in urban local bodies—where it has fared best among the 20 states. However, it falls way behind in ensuring inclusive development (10th) and protection of property rights (16th). "Enforcement of contracts is difficult. Repealment of the Rent Control Act is still pending. Air pollution continues to be a concern," says the IRETI report.
According to the CREDAI-JLL report, Gujarat, which occupies the 4th position in the list, offers the best protection of property rights and provides a better business environment than its neighbour, has performed badly in providing inclusive development (14th).
"Property markets in developing nations are largely inefficient compared with those in developed nations, primarily due to the dismal levels of transparency in the real estate ecosystem. The prime reasons for higher costs in non-transparent markets are lack of information, corruption, multiplicity or ambiguity in taxation and lengthy procedures," the report says.
Indian cities (both Tier I and Tier II) fall into the semi-transparent category according to the Jones Lang LaSalle Global Real Estate Transparency Index (GRETI) 2010. However, JLL considers that setting up of a realty regulator and facilitating single window clearance will considerably improve India's situation. As the IRETI report shows, after land acquisition it takes 24-32 months to get all necessary clearances before construction starts. While getting statutory approvals cause maximum delay, other factors like getting finance and skilled labour too add to it.
In the IRETI report, while most developers have expressed their willingness to adhere to proper carpet area/saleable area guidelines and to display details about approvals, pricing and sales proceeds to their buyers, they have been more reluctant to disclose details of funding their projects, especially for land acquisition.
Globally, India and China have shown significant improvement—and in case of India, it has been mainly due to increased data and property records availability and ongoing regulatory changes.
To get more information & assistance, please submit the form below and our specialist will get in touch with you at the earliest.