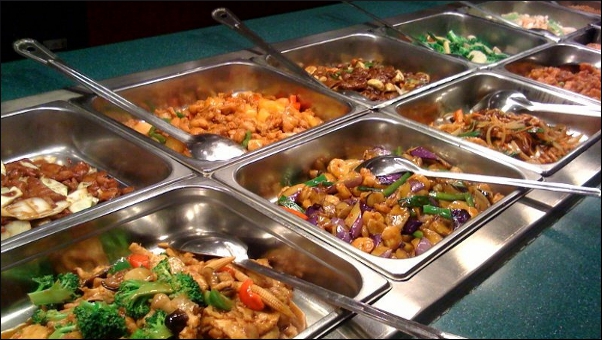 Many holiday home/ homestay owners ask the question on what meal plans they should offer guests. Meal plans should ideally be decided after taking into consideration a couple of factors like:
(a) Availability of a cook in the property
(b) Location of the property vis-à-vis distance from good restaurants
(c) Activities to do within the property
(d) Distance of your holiday home/ homestay from places of tourist interest, etc.
Based on these factors here are some tips to help you decide which meal plan you should offer to guests. For travelers too here are some pointers to consider before you book an accommodation.
European Plan (EP): The European Plan, is the tariff quoted strictly for lodging and does not include any meals. If meals are to be provided at the property, they will be billed separately.
FOR OWNERS: If you don't have a cook stationed in your property this is the best plan to offer. Moreover, if your property is in a location where guests have to travel a couple of hours to the nearest place of tourist interest, you can offer this plan, because guests would like to go out early morning and return late in the evening. But make sure you prepare a list of the good restaurants and their phone numbers and timings, take a print of this and keep it on the bedside table or the dining table.
FOR TRAVELLERS: If you are a foodie and love to be adventurous when it comes to food, this is a perfect plan for you. It gives you the flexibility to try out different food-joints in the vicinity of the property.
American Plan (AP): The American Plan is the tariff quoted for the accommodation and includes all the three meals – breakfast, lunch, and dinner.
FOR OWNERS: If you have a full-running kitchen, you can offer this plan. Ideally good for holiday homes/ homestays that provide more than the basic amenities. For instance, if you have a swimming pool, guests ideally love to spend more time within the property. Make sure if you are hosting a relatively bigger group of guests, your kitchen is well equipped to cater to their needs. Before you decide on offering American meal plan, also make sure there are things which can entertain guests for a longer period – library, a couple of good movies, music CDs, a gaming console, or a couple of indoor games.
FOR TRAVELLERS: Ideally good for travelers who love to chill out inside the property. If your idea of a vacation is reading a book near the fireplace or a splash in the swimming pool, this is the best plan for you. Also good if the property is in an out-of-the-way location and there are not much eating joints nearby.
Modified American Plan (MAP): A modified American plan is a package you offer where breakfast and one other meal is included in the price quoted by you. Guests can choose between eating lunch or dinner at preferential rates, although they can have their third meal at a la carte rates as well.
FOR OWNERS: Like AP, you should offer a Modified American Plan only if you have a full-time cook in the property and you have a full-fledged kitchen with full meals available. If your property is either in an out-of-the-way destination with very few eating joints in the vicinity, then this is not an ideal plan, because guests might opt for all meals at your holiday home/ homestay. Ask your guests to specify ahead of time which meal will be taken at the property so that it gives you time to prepare accordingly.
FOR TRAVELLERS: This plan is ideal if you are staying only the weekend in the place, so you can explore local cuisines, but is ensured one meal at the hotel. Since the plan offers flexible, guests who arrive after a long trip do not need to explore a place to find dinner. But make sure that you inform the owner about your timings. This will help him to arrange accordingly.
Breakfast only plan: Also known as Continental Plan (CP) or Bermuda Plan (BP), where the tariff you quote includes the breakfast only. Ideally travelers love to choose this plan because when they are on a vacation, they love get up a little late, have breakfast in the property before they hit the road for a day-long sightseeing.
FOR OWNERS: This is perhaps the best plan to offer. However you need to have a cook stationed in your property. If you are offering breakfast only plan, make sure you have a set menu with a couple of options for guests to choose from. Ask the caretaker or the cook to request guests to choose what they would like to have in breakfast the night before. This will give him time to prepare ahead.
FOR TRAVELLERS: Like they say: The breakfast is the most important meal of the day, it is always a good option to have the first meal at the holiday home/ homestay, before you pick up the camera for some sightseeing or shopping, instead of wasting time exploring the area for a restaurant serving good breakfast.
To get more information & assistance, please submit the form below and our specialist will get in touch with you at the earliest.