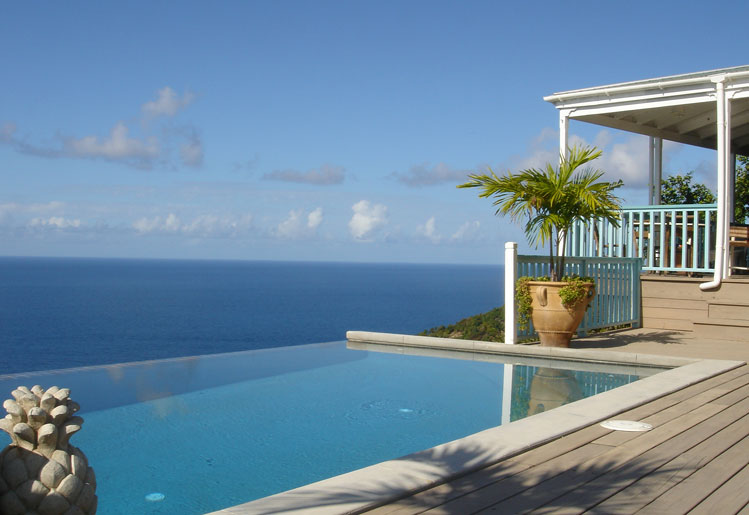 Making money from your vacation home should not be a stressful and time-consuming affair. The most important hurdle to overcome is the mental block with attempting to make money from what used to be an indulgence for you and your family. Things to keep in mind are that beautiful homes need continuous love and care, and this usually means spending significant amounts on upgrading the furniture, adding newer luxuries, a fresh coat of paint etc. Making money from your home can be broadly categorized into 3 categories:-
1. Long term leasing to a corporate for their guesthouse:
While long term renting is great, the income from this source tends to be barely enough to cover the upkeep of the property and also results in you losing the use of your property completely. An added problem in many parts of the world, is the difficulty in evicting the tenant if they decide to stay on and the unfavorable tax treatment to income from long term leases.
2. Short term leasing for one-off events like weddings, birthday parties, movie shoots etc:
This is a hassle, in our opinion. When a large number of people use a property for purposes that it was never designed for, the property experiences a significant amount of wear and tear. Also, the influx of a large number of people in a very short span gives rise to security related issues. In general, it is best to avoid this sort of income unless you can charge a significant premium or hold a large damage deposit in every case.
3. Vacation renting:
This refers to renting your holiday home out to families for short durations. This is in our opinion the best way to make money from your vacation home while still retaining control and use of the property whenever you want to. Hence we will focus on this aspect for the remainder of this article.
Unlike full-time rental, holiday home letting or vacation home renting, is dependent on seasonal trade and is completely reliant on the potential of the location of the house in drawing holiday makers. A house in a fantastic tourist destination, furnished with all modern interiors and having a breath-taking view, can fetch much more money in the holiday rental market than you can imagine.
The single-most reason is that more and more vacationers are looking to holiday at home rather than stay in a match-box hotel room. Owners letting out their holiday home find they are not only able to generate enough to pay the cost of keeping their second home, but can make much more on top.
Having said that, owners who are not aware of the trends of the travel and tourism industry, will find it a daunting task to get guests to stay in their homes. There are some important facts:
Online Presence: It is a fact that most accommodation bookings are done online. The internet is the first place travelers look when planning their holiday, so advertising your holiday home online makes perfect sense. The best part is that you don't need to be a computer professional, an email address and being able to get online is enough. However for a home owner, trying to build a website with an online booking facility, will be a costly affair.
List your property on a holiday home rental website: So what's the best thing to do? A smart option is getting in touch with a holiday home rental website. It will offer you flexible short-term schemes where travelers can stay in your property. These portals are specially designed with owners in mind, so that listing one's property is as easy as possible and the owner reaches a larger audience than any other form of holiday home advertising. Most good vacation rental companies offer free registration to owners to list their properties and add images, and the owner himself can decide on tariff plans. For instance, any home-owner can come to the TripVillas portal ( http://www.tripvillas.com ) and add their property details (ttp://tripvillas.com/accounts/register-as-owner/ ).
Because these vacation rental portals are highly ranked in search engines, chances are that your home is more likely to be noticed by travelers than it would have been if you had relied solely on your personal website. A good website will allow you to adopt both a performance model where you pay only from your earnings as well as a paid listing where you can later pay a flat fee and not have to share your income with the website.
Create your Property Listing: Now that you have decided to register with a vacation rental company, use it to your advantage. Add as many details and images as possible to your listing and also add the amenities that your home offers. Also add the location of your property vis-à-vis major landmarks and tourist attractions in the locality.
Add photographs, and try and get some excellent shots to upload. Statistics show that holiday homes with great images get more enquiries than listings without them. Good images will thus get you more views and help your prospective guests get an excellent idea of the type of holiday you have on offer.
Uploading images onto your listing in most good holiday rental portals like Tripvillas is free! So go ahead and capitalize on the same. To know more on how to take photographs of your holiday home read our earlier article: Property photography – tips for holiday home owners
Availability Period: Note the peak tourist seasons of your locality and also the off-seasons. You can actually benefit from both.
Prioritise peak seasons and school holidays as high value and try not to book it out yourself during these occasions.During off-season periods, offer deals and be a little flexible on your prices. This will encourage off-season vacationers to consider renting.
Start as soon as you can; competition is becoming fiercer every day with more owners listing their properties. Developing good relations with repeat renters will be good for your cash register.
Tariff: Very simply, an owner rents his holiday home to earn additional income. Yet there is a balance between earning money and setting a reasonable tariff which will attract those all important enquiries. So getting the tariff right at the first go itself is of utmost necessity. Market research will go a long way here; it won't take you much time and effort and will be worth it in terms of the number of bookings you'll secure if you get the price right. The first step is to find out the rates offered by hotels and other holiday homes in your vicinity.
As a home owner, bear in mind that travelers generally expect to pay less when they book a holiday property online. So before deciding your tariff consider factors like your property's location, size, number of bedrooms, amenities, proximity to tourist attractions, airport and public transport pickup points, etc.
Lastly, Check your Email: Once you set the ball rolling, you need to be alert and check your email daily or get someone else to check it for you. A key part of generating income from your holiday home, is responding quickly to travelers' queries and being proactive. If you don't check your email then travelers will get no response and thus be put off by your unprofessionalism. Ultimately, you will lose the deal. We can share a large number of incidents where home owners have lost out on very good business because they have not been proactive enough in their interactions with the traveler.
---
Want help finding a property overseas? We have listed the top destinations in Asia for retiring, investing, and buying right now. Our project reviews will help you make your dream of owning a holiday home a reality. Just click on the country, browse the properties we have featured and contact the developers directly:
---