State Industrial Development Corporation of Uttarakhand (SIDCUL) in Haridwar is a massive industrial area, spread over 2034 Acres, developed by State Industrial Development Corporation of Uttarakhand (SIDCUL). About 3 kilometers away from the Delhi-Hardwar National Highway, SIDCUL is also home to some of the big enterprises like Hindustan Unilever Limited, Dabur, Mahindra & Mahindra, Havells, Kirby, etc.
Apart from the tens of thousands of pilgrims that Haridwar see each month, what makes the areas around SIDCUL more important for property buyers is the high rental they stand to get from the hundreds of business travelers that visit Haridwar. It is actually not surprising that most of the current developments in the city are being developed in and around SIDCUL, which is also just a few kilometers from the main pilgrimage sites for which Haridwar is mostly famous for.

Today we will take a look at two developments in the area – the first one is Antriksh NRI City being developed by Antriksh Group and the other Deep Ganga Township, a mini township developed by Delhi Apartment Pvt. Ltd.
ANTRIKSH NRI CITY, HARIDWAR:
Offering residential plots and apartments, Antriksh NRI City by Antriksh Group is located in Sector 9, SIDCUL. To be completed in December 2015, the development is being seen as the first premium luxury project in this region.

ABOUT THE DEVELOPER:
With more than 25 years of experience Antriksh Group is one of the leading real estate companies in North India, with a couple of both completed and under construction projects in Delhi-NCR, especially in the Noida area. The company is managed by a team of civil engineers, professionals and promoters of repute has already delivered an enviable 50,00,000 square feet of built-up residential and commercial complexes across northern India.

OFFERING IN ANTRIKSH NRI CITY, HARIDWAR AND PRICING:
Type

Bedrooms

Size


Price (INR)

Apartments

3 BHK

1315 square feet

33,13,800

Apartments

2 BHK

915 square feet


23,05,800

Residential Plots

120 square yards

29,70,000

Residential Plots

150 square yards


37,12,500

Residential Plots

180 square yards


44,55,000

Residential Plots

138 square yards


34,15,500

Residential Plots

189 square yards


46,77,750

Residential Plots

200 square yards


49,50,000

Residential Plots

281 square yards


69,54,750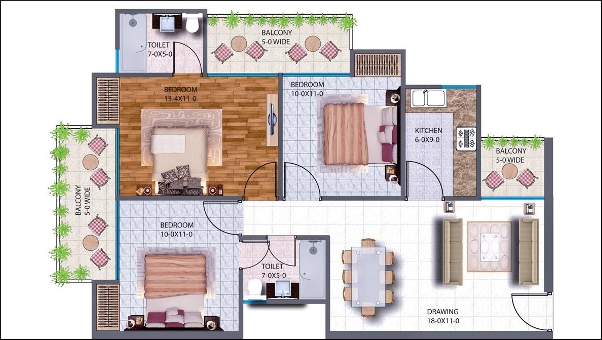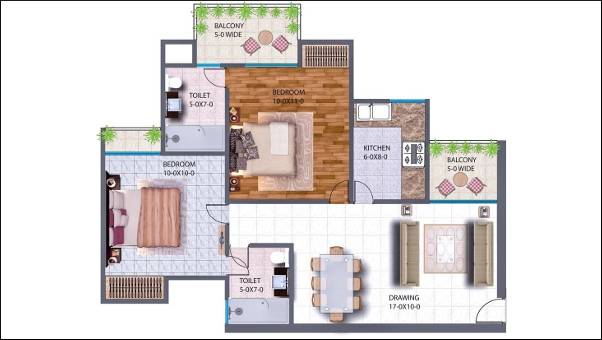 AMENITIES/ FACILITIES:
Vaastu compliance

Service / good lift

Intercom

Internet / Wi-Fi

Visitor's car parking

Power back up

Lift

Club house

Swimming pool

Gym

Park

Reserved car parking

Security
CONTACT:
For more details on can contact their sales team at +91-9015872848, +91-9289089020 or send an email to shivamag18@gmail.com
DEEP GANGA TOWNSHIP, HARIDWAR:
For people who are looking to invest in a ready to move in property in Haridwar, and start earning from its rental, then Deep Ganga Township can be a good option. Spread over about 20 acres of land, Deep Ganga Apartments is located amidst the well planned peaceful surroundings of Haridwar.

Speaking to Holiday Home Times, Amit Chauhan from the sales team said that the project has seen a lot of interest from investors from Delhi-NCR.
"Deep Ganga Township is the only mini township in the area that has the advantage of both pricing and location. Most of the buyers are from Delhi-NCR who are using their properties both for their own use during their visits to Haridwar during festivals and at other times to rent out to the executives looking to mix business with pleasure visiting with families during their business trips."

PRICING AND AVAILABILITY IN DEEP GANGA TOWNSHIP:
On the types of property available for sale currently Chauhan told us that a few 1 BHK (805 square feet) and 3 BHK (1500 square feet) are available at a rate of INR 2,500 per square feet.

RENTAL AND RETURNS ON INVESTMENT:
"While Delhi Apartments Pvt. Ltd. does not have a rental program, we do help owners in finding renters. Once the owner decides whether he wants to rent out to short-term or long-term renters, the company owing to its good rapport with the corporate houses in the area, helps in connecting renters with owners," Chauhan said.

Asked what is the average rental an owner can expect, he said that the owner who buys a 1BHK apartment with an investment of INR 18,50,000 can expect an average monthly rental of INR 7,000.

CONTACT:
For more details on can contact their sales team at +91-9897890219, +91-1334-239275, +91-1334-239275 or send an email to: sales@delhiapartments.in
Project Status:
This article was last updated on 4-11-2020
To get more information & assistance on SIDCUL, Haridwar, please submit the form below and our specialist will get in touch with you at the earliest.