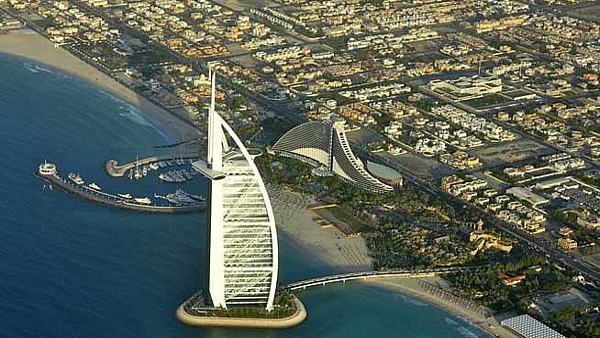 While many people do retire to Dubai, the emirate is not the ideal destination to spend one's sunset years. The cost of living is high and without a permanent resident visa available for non-working expatriates, the very suggestion of retirement is perhaps does not come across as a good idea. Dubai is not a cheap option with real estate experts predicting house prices in the emirate to soon match or even surpass London. But overseas buyers are being wooed by the UAE's stable economy and the promise of healthy tax-free returns on their investments. The only plus point of retiring in Dubai is that no tax is levied on pensions, if you have decided to retire there. Neither is there tax on rental income, capital gains, inheritances, or property transfers.
Any foreign national between the age group of 18 to 65 can work freely in Dubai. However after 65 he is considered post-retirement, and he will be issued a one-year visa instead of a two-years. So if you're retired and you own a property in the UAE, then you need to apply for a resident visa. Having said that, the government immigration/residency department decides whether or not you get a resident visa. Renting a property per se does not entitle you to a visa. Usually you have to have a visa to be able to rent a house in Dubai.
Another way to retire in Dubai is to form a company and stay on an Investor's Visa. But for someone to retire in Dubai, he has to show that he is reasonably well off, and has to register the company which employs him in a key position (CEO, MD, etc.). So he must possess qualifications which are suitable for his nature of employment.
No doubt, Dubai has a growing private sector that is attracting professionals from all countries. As per UAE laws, one can begin working from the age of 18 till the age of 65, and in special cases even up to 70 years. Although the retirement age varies from job to job, foreign nationals working in the private sector who are over 65 years of age require the approval of the Ministry of Labour.
Fees for two year extensions up to the age of 70 range from AED 500 for first category companies, AED 800 for second category A companies, AED 1,700 for second category B companies, AED 2,200 for second category C companies and AED 5,200 for third category companies. For employees over the age of 65, in addition to the fees mentioned above, an additional AED 5,000 is charged with the labor card being valid for two years.
Although the quality of medical care in Dubai compares favorably with that available in Europe and the USA – a reason why many foreign nationals retires in the emirate – private health care is generally very expensive. Most of the physicians and other health professionals are foreigners who received training in their own countries and were recruited to Dubai, attracted by the high salaries and good facilities.
All in all, Dubai, despite being a 'no-tax' emirate is not an ideal destination for retirees.
To get more information & assistance, please submit the form below and our specialist will get in touch with you at the earliest.