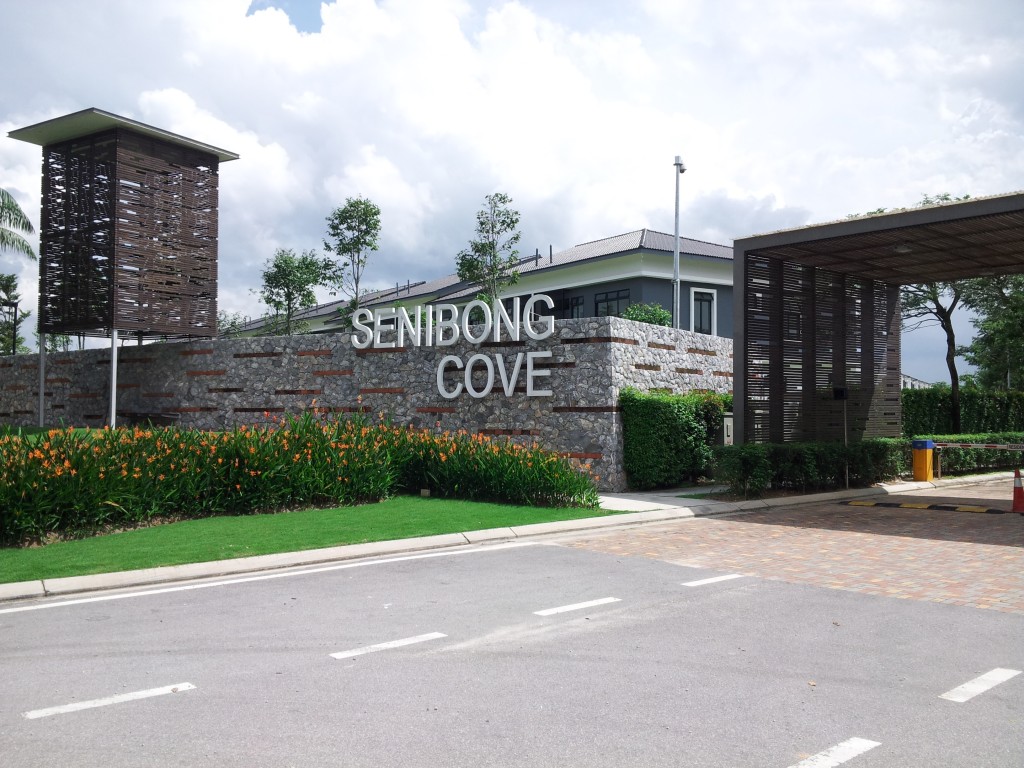 Front Concept Sdn Bhd, the developer of the 210-acre waterfront enclave Senibong Cove in Johor, has recently launched its third phase of constructions featuring exclusive Isola waterfront villas and the third block of The WaterEdge Apartments, with a combined total gross development value of RM500 million. This will be collection of 86 three-storey waterfront villas, with built-ups between 4,800 and 6,500 square feet and a choice of nine designs. Since its pre-launch the company has already received 40 bookings a clear indication of the existing demand for luxury housing in the area.
Modeled after the Hope Island Resort development in Queensland, Senibong Cove will comprise over 2,500 residences. These include bungalows with private berths for boats, clusters, semi-detached houses, terrace units and low-density apartments.
Built in three phases, so far, 244 units in the first phase have been completed and were handed over last year, while the units in the second phase are also expected to be handed over in the third quarter of 2014.
The man behind Senibong Cove:
The brainchild of this development is Australian property magnet, Lang Walker, who has earlier delivered high-profile waterfront developments such as Hope Island Resort, Balmain Cove, The Finger Wharf at Woolloomoolloo and Rhodes Waterside. During an investment mission to Malaysia in the late 1990s, he saw the immense economic potential of the site by virtue of its proximity to Singapore. After acquiring about 80 hectares of the freehold land in Iskandar Malaysia, he set out to model the waterfront land after the highly successful Hope Island Resort in Australia.
ISOLA VILLAS: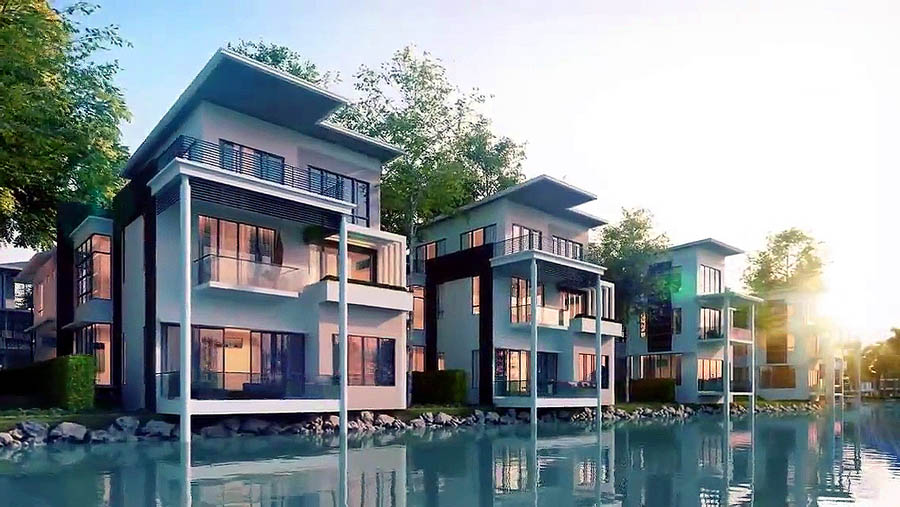 The villas at Senibong Cove, Johor are spread across an area of 23-acre and will have in total 144 units of three types of three-storey villas, each distinct in terms of design, layout and facilities. While types A1 and A2 will be waterfront units with uninterrupted views of canals and the sea from the master bedroom, living and dining areas as well as a large second floor entertainment area, the type A3 villas will provide ample garden spaces with a private swimming pool.
With built-up areas starting from about 4,900 square feet, these semi-detached villas, come with the choice of designs that are either attached back-to-back or side-by-side.
WATEREDGE APARTMENTS: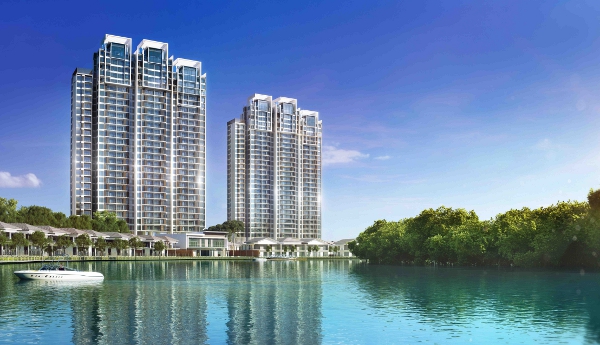 Meanwhile the third and final tower of The WaterEdge Apartments being built on a 8-acre area beside the Lunchoo River will comprise 265 units with built-up areas ranging from 900 to 2,500 square feet and will offer a spectacular view of the river, the proposed marina and the Straits of Johor.

With five different floor layouts, the type A and B apartments will are 3-bedroom units, whilst type C and D are 2-bedroom units with 4-bedroom duplexes and penthouses with private roof gardens at the top of each tower.

Amenities/ facilities:
Apart from a horde of other common amenities, residents of the apartments can avail covered drop-off points from the guardhouse, a waiting lounge and covered podium car parks. Owners of 3-bedroom apartment units are entitled to two car parking areas, while the duplexes and penthouses come with minimum three-car parking lots each.

To provide maximum security to residents, access to the lift lobby will be controlled electronically and these will also be a controlled direct access from within the apartment complex to the commercial enclave, where all the shops and eateries will be located.

Current status: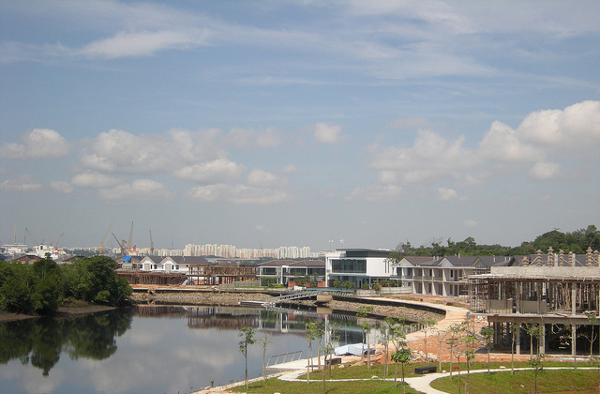 The entire development is currently 20 percent completed. The integrated marina offering 70 to 80 berths with its own dedicated clubhouse including retail space and a recreational club along with the entire development is expected to fully complete in the next 10 to 12 years.
Pricing:
Prices of Isola waterfront villas start from RM3 million (USD 9,06,891), while prices of apartments at The WaterEdge starts at RM650 (USD 196.49) per square feet.
Contact:
For more information you can contact their sales team at +60-73820388, +60-73822600, +60-73820055 or email them at info@senibongcove.my. Updates on current status and availability of units are also available on their website, www.senibongcove.my.
To get more information & assistance, please submit the form below and our specialist will get in touch with you at the earliest.