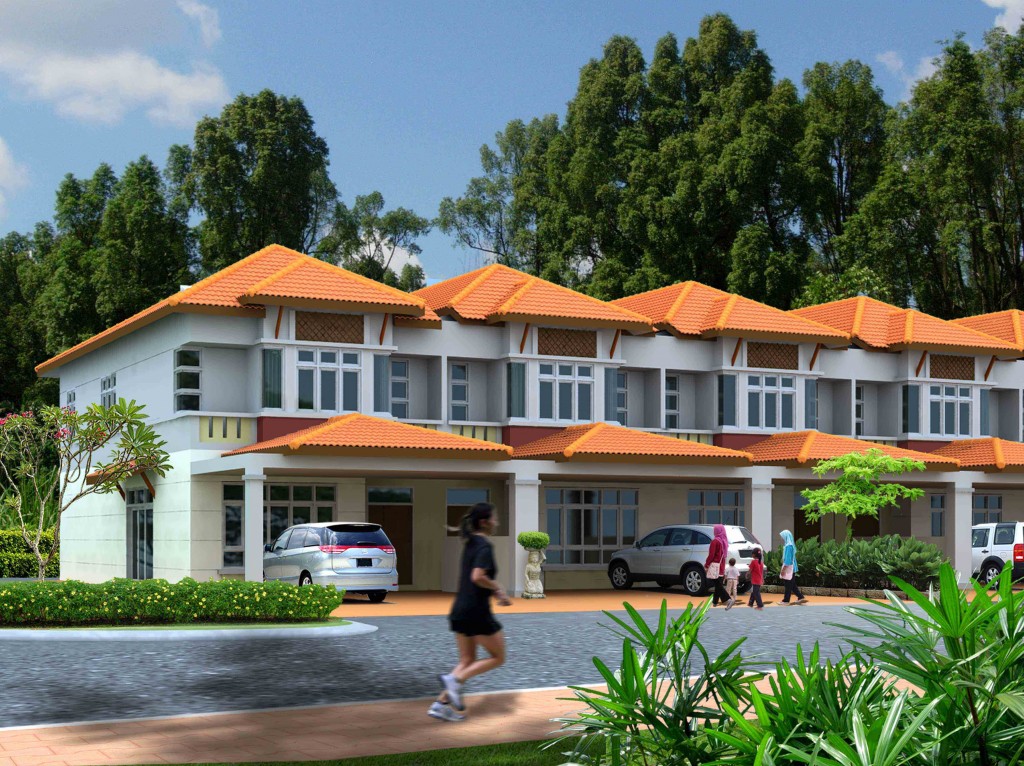 A survey conducted early this year by global real estate consultancy Knight Frank, CNBC had ranked Malaysia ninth on the world's top ten hottest real estate markets' list. And why not? Malaysia's five-year price growth was recorded at 28.5 percent and with more and more foreign nationals coming to the country either to lead a retired life or for longer stays, the vacation real estate market is as robust as the markets of Thailand, Indonesia or Singapore.
The only difference being, property prices are relatively lesser when compared with these countries – the main factor that's driving the sector in Malaysia. For instance, the best property one can buy in Kuala Lumpur is at a price tag of USD500 per square feet, while in Singapore, you will be paying USD2,000 for the same area and in Jakarta between USD700 and USD800. Meanwhile in Bangkok and Manila the average selling prices of approximately USD800. This makes Malaysia more attractive to the end buyer.
Meanwhile, Malaysia's scenic beauty, tropical climate and pristine beaches, a lively nightlife and most importantly a relatively low-cost of living has made it a premier destination to own a second home. Owing to these factors coupled with high demand for vacation homes, especially from expats, the Malaysian vacation home segment has seen a significant surge with a large number of options from condos, Malaysian houses, oceanfront villas and apartments being offered by developers. Thus one can safely say that Malaysia makes for a nice steady, safe but equally exciting property market where you can own a property as a foreigner with low taxes and strong economic fundamentals.
In this article based on the level of construction, demand for vacation properties, we have handpicked the top destinations for you to buy your holiday home.
But before that a couple of facts for non-residents wanting to buy property in Malaysia:
Non-residents can purchase residential property with a minimum investment value of approximately RM500,000 (USD 163,754). In some states, like Pahang, however, the threshold is higher.

Both freehold and leasehold properties are available. Most leasehold titles are on a renewable 99-year basis.

Stamp duty is payable on a sliding scale of between one and three per cent of the purchase price. Agent fees are usually three per cent of the property price. Legal fees should amount to no more than USD3,210.

Capital Gains Tax is 5 percent, with an exemption of up to RM10,000 (USD3,210.96) or 10 percent of the gain, whichever is higher.
HERE ARE THE BEST LOCATIONS TO BUY YOUR HOLIDAY HOME IN MALAYSIA:
Port Dickson:
This is a popular coastal resort which is an hour's drive from Kuala Lumpur. Popular amongst weekenders and second home buyers and owners, property choice has diversified in the last three years with a growing selection of luxury condominiums and waterfront villas. Top investment spots include Port Dickson International Marina Resort to the south, home to Admiral Cove a stunning waterfront development with moorings. Three-bed waterfront villas sell for USD192,654.
Langkawi:
Langkawi which is off Malaysia's north-west coast has many similarities with Phuket and Bali, but in a less busier way. The destination boasts a cosmopolitan population of Asians, Australians and Europeans. With more than 1.5 million visitors a year coming here, the island is known for its long, white sand beaches, traditional stilted fishing villages and up-market resorts. Eased by the recent expansion of its international airport despite the tourist rush Langkawi still remains remarkably unspoilt. About 95 percent of the island is Malay Reserve, which prevents over-development of any kind, thus making property buying here a lengthier process than the mainland. Most developments that the island is currently witnessing is to the island's southern shore, from Kuah, the commercial hub, in the east, to the livelier Pantai Cenang beach area in the west. A standard sized townhouse in a new development here will cost costs from USD80,271.86. For those who are thinking of buying a vacation home to let it out as a holiday home, rental yields are quite lucrative with a luxury detached villa being rented out for somewhere near USD3,210.96 a week during the peak season.
Penang:
Penang is Malaysia's second-largest island and is more modern compared to other locations in Malaysia with the exception of Kuala Lumpur. About 60 miles south of Langkawi, the island despite witnessing a lot of real estate development and an all-round-the-year tourist rush, still exudes an old-world charm in the capital, Georgetown. With most developments centered on the east coast, the Penang realty market today offers the intending buyer a stylish mix of options from restoration projects, boutique resorts and waterfront resorts. Prices for a small apartment start at USD64,218.34, while prices of a high-end condominium will start from USD240,818.77 and luxury villas starting from USD802,625.34 in prime residential districts such as Tanjung Bungah, Gurney Drive and Gelugor.
Kuala Lumpur:
Situated midway along the west coast of Peninsular Malaysia and the primary base for overseas investment, Kuala Lumpur sports a healthy British influence from its days as a colonial outpost. However the city today is seen as an architectural haven with modern skyscrapers, iconic building like the lofty Petronas Twin Towers, which are perfect indicators to the city's vibrant, bustling streets and most importantly its robust real estate industry. The distinctive feature of the city is its low-density build spread over a large area which has given developers the scope to build gated communities of individual homes in lush and green surroundings. Capital appreciation is also high, producing annual yields of up to 10 percent with rental yields on luxury condominiums and up-market detached houses currently realising between seven and 8.5 percent.
Klang Valley and Mont Kiara:
Both these locations are two suburban locations of Kuala Lumpur which are attractive prospects for holiday home buyers. The new developments in both Klang Valley and Mont Kiara are offering onsite facilities such as golf courses, pools, spas and shops, mostly targeted towards expats who are either working in Kuala Lumpur or those who want a luxurious living without having to leave the comforts of a city life. A one-bed apartment here starts in the USD160,535.42 range, while a designer downtown chic glass-encased apartment with private terraces will cost around USD593,981.04.
Kajang:
In the past couple of years, in tandem with the rise in property prices in Kuala Lumpur, Kajang's property market has generated quite a bit of interest among both developers and house buyers. Located about 20km from Kuala Lumpur, Kajang is benefiting from its second-tier location status as Kuala Lumpur prices move beyond the affordability of those looking for a property near Kuala Lumpur. Though not as touristy as Penang or Langkawi, Kajang should only be an option when you really want to stay nearer to KL.
I hope the article summarizes the top destinations of Malaysia to buy a holiday home. Know any other location other than these? Write to us and we would be more than happy to include it on our list.
To get more information & assistance, please submit the form below and our specialist will get in touch with you at the earliest.