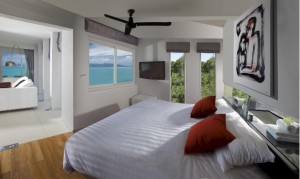 It is indeed a worry that haunts new homeowners planning to do-up their interiors in a manner that it stands out in the locality. Furnishing and decorating a home could be an unnerving experience, especially if one has to start from scratch.
Most homeowners say that furniture and fittings are the least of their worries, it is the extra details that stump them. There are empty walls, floors and ceiling staring at your face and you have no clue where to begin.
However interior designers advice that the key is not to lose sleep over it. All you need to do is to go back to the basics and try simple and yet different things, instead of going for the tried and tested formula that friends and neighbours recommend.
Here are some different ideas to pep up your place without burning a hole in your pocket:
WALLS: The four walls of the house are the ones that attract most attention. So the easiest way to give the walls a grand look is to decorate it in a simple yet stylish way. With home décor shops making our search relatively easy, all one needs to do is walk into any nearest home décor outlet and grab an oil or water painting or a beautiful sketch. Paintings and sketches are one of the most demanded wall décor items. They always end up giving your walls a classy yet modern look.
Another decoration piece pretty much in vogue is rugs. Imagine a Persian rug to decorate the walls of your living room. The rug can give your white walls a grand look. One can also go in for small multi-coloured rugs and set them in asymmetrical pattern, accentuating it with some lights, giving the walls a completely new look.
FLOORS: The easiest way to highlight the floor is to place a potted plant. All you have to make sure is that your plants are planted in nice decorative and colourful pots. Greenery always uplifts moods and gives any room a fresh look. Decorate the floors of your sitting room with a white and red carpet, that can compliment your black sofa set and at two corners of the room, place plants in red and black pots. Vases and chandeliers are also popular home décor items. With the availability of small chandeliers, you can give your ceiling an ethnic look. Lampshades and light fixtures in abstract designs are also hugely popular.
If you are a collector, then it becomes a lot easier to decorate your home because all collectibles need not be expensive. A compulsive collector normally manages to collect unusual artifacts. Being a collector can help you decorate your house with lots of small things to display, making even a small abode look smart. From small seashells, which can be kept on the center table, to the big wooden fan or the marble statue of Ganesha or Buddha or the various paper weights that one collect over the years, one can manage to give the  home a distinct yet personal touch.
ACCESSORIES: Then there are curtains, pillow covers and carpets that are among the more popular home décor items. Particularly cushions enhance beauty of space and act as good upholstery accessory. Cushions form an integral part of home décor, but strangely they have not been given much thought by homemakers. But things are changing. People are slowly waking up to the idea of cushions adding value to the interiors.
Here are some timeless, cost-effective, yet innovative décor ideas for your home:
1. Place a mirror across from a window and you get another window. Opposite a doorway, it appears as if another room is beyond. Not only do mirrors expand a space, but also make the room brighter.
2. Lighting is something people overlook all the time. Incorporate different types of light: dimmers, candlelight and electric incandescent light, so that you create an ambiance that works for different occasions. Have lighting you can bring down for relaxing or entertaining, or bring up for working and other activities.
3. Hang your drapery panels wider and higher than the actual dimensions of the window. You'll create the illusion of a bigger window and make your room feel larger and grander.
4. Separate a large, undefined space into smaller areas with a sheer drape to act as a chic room divider. Pale-blue sheerness creates a beautiful glowing color, almost like a painted wall. The transparency gives the room light and life, whereas an opaque curtain would close it off.
If you want to stand out in the crowd, then all you have to do is to be imaginative. Since your home reflects your personality, it is but natural that you should decorate your home so that it appeals to your eyes.