Lot has been written and discussed about Thailand as Asia's leading retirement location for expats across the globe. However online forums are still flooded with queries from newcomers as to where they should settle for a high quality of life at low cost.
In the last decade or so, Thailand has seen a record number of retirees from all over the world. This is mostly owing to the fact that with a cost of living a fraction of the cost of countries like the US and other Western countries, one can afford to retire here and still have a standard of living they could only dream of back home.
But then with so many places in Thailand to retire too, how do you choose the best area for you and what factors should you look at before deciding? Would you love to live with 14 million people and bustling lifestyle in Bangkok or would you prefer to live in a calmer environ like Chiang Mai or Chiang Rai? Or does beachfront living appeal to you, and Pattaya or Phuket is calling your name?
Based on our findings we have listed 5 top havens in Thailand which are blessed with a year-round tropical climate, has access to modern amenities, quality medical care, property options both rental and for outright purchase, a good nightlife, etc. So here goes: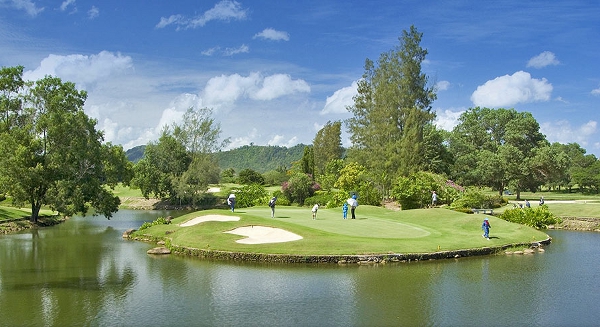 Phuket: Everyone's favorite! If you are looking for a stylish first world living with all the conveniences and cleanliness of a first world nation, your search ends with Phuket. The island is no doubt a playground in itself – complete with exotic locations, exclusive residences, fine dining, boutique shopping, health clubs and spas and a gorgeous setting that makes living in the island simply a pleasure. While earlier Thailand was in the news only for sex tourism, in our opinion Phuket has been able to break out of the same and position it as a location for family luxury.
Phuket offers familiar food, quality properties, international schooling and all at a cost a fraction of Dubai or Singapore. So if you are wealthy, have saved up a nest egg, and love the outdoors lifestyle and watersports, Phuket is the place for you. The "Pearl of the Andaman," offers an easygoing lifestyle, and most importantly, you can easily catch a flight to a range of destinations, without transiting through Bangkok.
While the Patong area offers a good life for young adventurous singles, family-friendly locales like Chalong and the Nai Harn/ Rawai area have a lot to make your retirement truly pleasurable.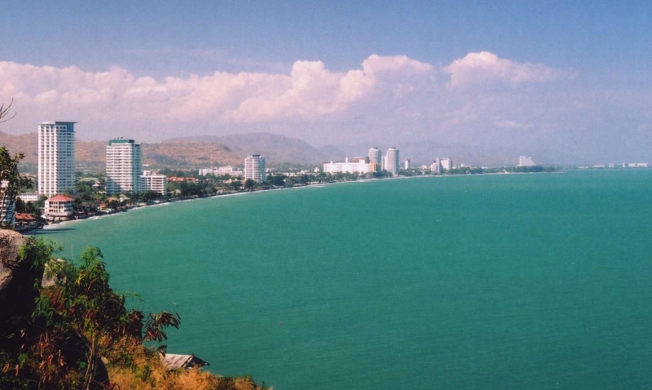 Hua Hin: Sometimes described as the San Miguel de Allende or Boquete of Southeast Asia, Hua Hin is one of the few places in the world that meets meet most of the criteria of an ideal retirement haven, if not all! Not only you can enjoy a much higher standard of living here than back home, no matter wherever you come from, Hua Hin offers miles of clean beaches, good year-round weather, and a large foreign community.
It's probably safe to say that in Hua Hin, you are close to the cultural offerings of Bangkok, but removed from the chaos of the city. Real estate prices in Hua Hin are reasonable, especially when compared to Phuket and more and more high-end hotels and facilities are coming to Hua Hin, although the town has special legal protection from over-development that has kept its charm.
There are now a dozen golf courses which is a major attraction for many expats. And just a two-hour drive to Bangkok, one can have a very comfortable life for about 100,000 to 150,000 baht. Can you ask for anything more?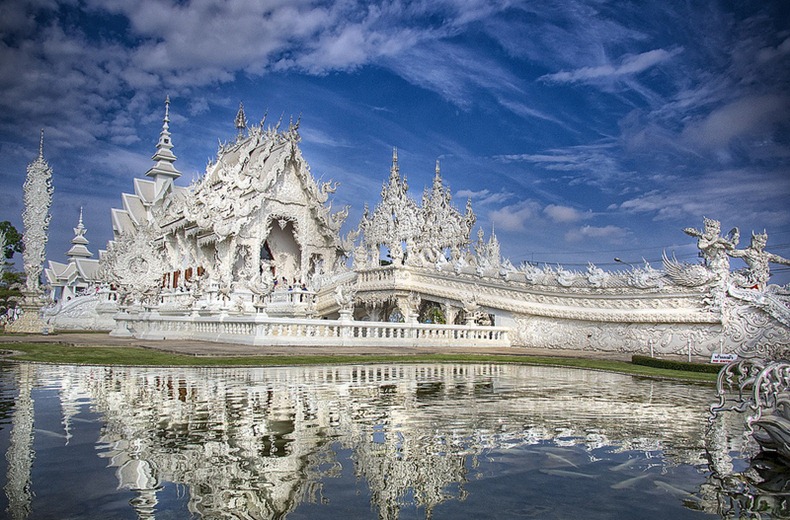 Chiang Rai: This northernmost province of Thailand bordering Myanmer and Laos is nestled at the base of the foothills just east of Thailand's highest mountain ranges. Today a growing number of expats have discovered this Thailand's little-known gem are enjoying a peaceful, rural lifestyle with all the basic amenities for a comfortable lifestyle, including restaurants, bars, private hospitals, and even shopping malls.
Chiang Rai is the city that offers better living conditions and a higher quality of life – the air is cleaner, the traffic is more manageable, and the people are friendly. Even the climate too like most places in Thailand is pleasing year-round with distinctive seasonal variations.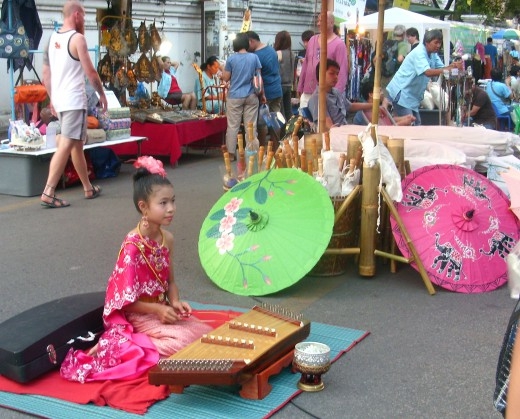 Chiang Mai: For someone looking for great value, sheer natural beauty with a spiritual touch, mountain views and a slower pace of life, this is the place! No wonder why you will bump into a lot of expats settled here for a stress-free, healthy life. The earlier trend where you would see about 75% of the expats here were either retired or semi-retired, with most expats above the age of 50, and many above the age of 60, today Chiang Mai attracts youngsters seeking an active retirement recreation in the area, that include, white water rafting, white water kayaking, bamboo rafting, mountain biking, hiking, golfing, tennis and more. Add to that an average temperature of around 77 F during the cool season.
You'll also find impressive dining options, movie theaters featuring first-run films, and western-style malls, as well as a JCI-accredited hospital offering quality, affordable medical care.
A very comfortable retirement for two is available for approximately $1200-$1500 a month. Spending $2000+ per month can provide an upscale retirement lifestyle. So why would one not head north?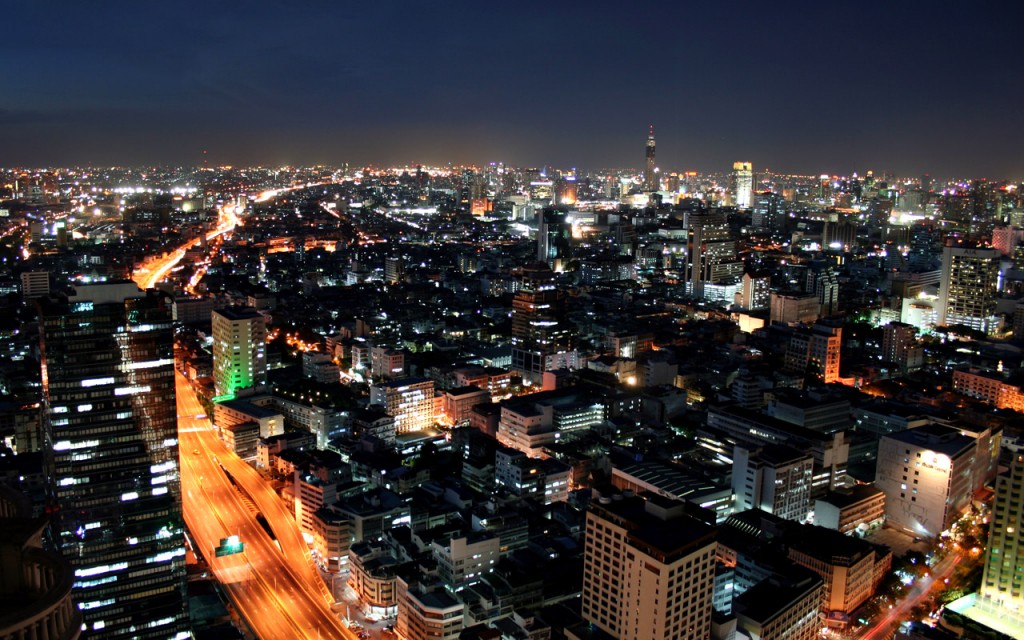 Bangkok: A cosmopolitan city, with gleaming skyscapers, luxury hotels, and world-class public-transit options, expats who don't mind rubbing shoulders with the 14 million people living in this capital city, Bangkok could be the perfect foil. High on convenience, a multicultural vibe and affordable yet high quality medical facilities make Bangkok an ideal place in Thailand for expats to settle.
Even for expats who prefer a little more elbow room the various suburbs like Bang Na and Nonthaburi, just 20 miles from the city center can be good locations to stay close to the city yet away from the madness. The only downside of retiring in Bangkok is it can cost as much as in many major Western cities.
To get more information & assistance, please submit the form below and our specialist will get in touch with you at the earliest.