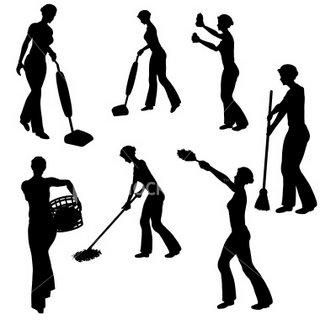 One of the luxuries of living in Asia is the fact that you can easily afford to hire a domestic help to take care of household chores including cooking, cleaning the house, washing and ironing the clothes, paying your utility bills and looking after your children or your pets. And because you don't need to spend a fortune to employ them, based on your requirements you can hire different domestic helps to do specific jobs and thus share the workload. For instance, if you have young children, you may need one of them to perform only nanny duties; or if you have a pool and a garden you can hire a gardener to do maintenance.
For many expats who relocate to Asia, there are times when they feel employing a full time maid seems invasion of their privacy. However this envied bonus of living in Asia has more benefits and once you get use to a domestic help staying in your house you will realize that you have a lot of time to pursue your hobbies, spend quality time with your kids or participate in various social activities.
So, now that you are aware that a domestic help can make life easier for you, here are some pointers to hire one and tips that will ensure that you employ a domestic help that matches your requirements and expectations.
Before you leave the shores to Asia if you have decided to take a full time domestic help/ maid, make sure the property you take up has a maid quarter. Most apartment and condominium buildings in Asia come with maids' quarters with a shared bathroom. Even most stand alone houses have one or two maids' rooms and a maid's bathroom.
Apart from her monthly salary, you need to take care of your maid's meals too. You can either allow the maid to use your kitchen to cook her food, or give her a separate food allowance. There will be a weekly off, usually Sunday, and a year-end bonus of a month's pay.
There are several agencies which provide domestic helps. Make sure you go to the right one. You can easily find out which agency is the best from friends, colleagues or neighbours. These agencies take a fee, and also take some commission from the domestic help. Although this is an easy way to hire a domestic help, beware of these agencies making false promises like providing experienced domestic helps, while in reality, you might end up with a new comer who hardly knows a thing.
You will definitely not like to leave your kids with someone whose credentials you hardly know. So whether you are taking the services of an agency or otherwise, ask for referrals and some identity proof.
Be patient. You may have your own expectations from a domestic help. But make sure you give her/ him some time to settle down. Especially the first few days, it is a wise move to spend some time with the help in showing how you want things to be done in your home.
Whichever country you are staying, when you are hiring a domestic help, know the cultural and religious beliefs. For instances, if you are hiring a cook, you would not want to hire one who is vegetarian and doesn't cook non-veg. There are religions which do not allow cooking pork or beef. Better to know before you hire.
Finally, assess your needs. Just because a domestic help comes cheap in Asia doesn't mean you will hire a whole lot of them. Draw up a wish list and find out what your requirements are. Whether you want a part-time or full-time help, do you want someone who can take care of all the chores of your home or you want different helps doing individual jobs? So discuss with your family on your requirements before the selection process starts or you go to the agency.
To get more information & assistance, please submit the form below and our specialist will get in touch with you at the earliest.