With the entire world media setting eyes on John McAffee, the American anti-virus pioneer, the island of Ambergris Caye, the largest island in Belize in western Caribbean has also become a household name. McAffee is on the run after he was named the prime suspect in the murder of an American expatriate, Gregory Faull, who was shot and killed recently at his home on the island of Ambergris Caye.
This incident apart, Ambergris Caye has always been the most search destination for both travelers and holiday home buyers alike. Located in the northern most waters of Belize, Central America, this narrow strip of paradise surrounded by the azure Caribbean, is approximately 36 miles long and was once a part of the Yucatan Peninsula. It is believed that the Mayans occupied the area over 1500 years ago and dug a narrow channel to separate Ambergris Caye from Mexico.
For the last couple of decades this erstwhile fishing island has seen tens of thousands of visitors who come here to enjoy its sandy beaches, breathtaking waters and the unique hospitality of its inhabitants. Today this island has become Belize's most popular tourist destination enchanting visitors with a combination of mangrove forests, tropical savannahs, lagoons, and sparkling white beaches.
AMBERGRIA CAYE REAL ESTATE:
With the steady stream of tourists, the Ambergris Caye island also witnessed a surge in real estate activity in general and the holiday home segment in particular. With more and more people wanting to settle in the island and enjoy a quiet and relaxed life, the island has seen a lot of developments mushrooming near the coastline.
For those who are looking to buy a vacation home in Ambergris Caye here are some great options for you:
Villa Adagio ($2,100,000):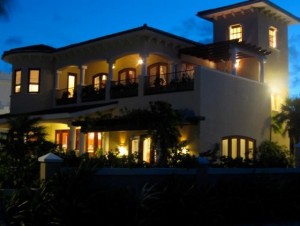 Adagio Villa is a walled and gated individual Tres Cocos area property providing privacy without interfering with the trade winds that cool the island or the spectacular view of the Barrier Reef. No expense was spared in creating Adagio Villa: The sunken living room offers silk drapes, sumptuous furniture and a fully equipped custom entertainment center. The spacious commercial kitchen is a chef's dream, completely equipped and laid out to make the home chef's experience a delight. The three bedrooms are all en suite providing private and luxurious sleeping for 6. The Master Bedroom features a Jacuzzi overlooking the Caribbean. There is also an office that can be converted into a 4th bedroom. Each bedroom has a balcony or veranda so one may enjoy beautiful sunrises over the Caribbean as well spectacular sunsets over the lagoon.
Casa Blanca at Mata Grande ($1,950,000):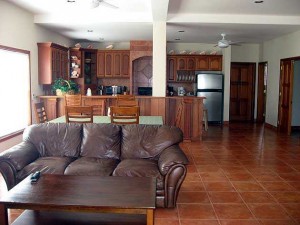 Casa Blanca at Mata Grande – deluxe beachfront 2 storey rental home. On each level is a complete 2 bedroom 2 bathroom home with full kitchen which offers a unique opportunity for joint ownership or retirement with rental home on site. Other amenities full roof top patio, large guest cottage with kitchen, 1200 ft2 caretaker quarters, private pier with palapa and boat house. Optional 1.5 acre adjoining lot to the rear is also available to purchase.
Luxurious Beachfront Estate ($1,650,000):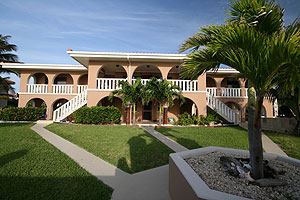 This beautiful unique beachfront estate is located in the heart of San Pedro Town. The upper level offers a large living area with reading room, private office, large open kitchen and dining area plus 3 bedrooms and 3 baths. On the ground floor you will find a 2 bedroom 1 bath apartment with living area and kitchen along with a separate laundry room, gear storage and wash down area, another office and lots of covered patio area. All rooms feature Mexican tiled floors and are uniquely decorated. The property is surrounded by a privacy wall, mature landscaping, swimming pool with over 1,200 square feet of deck, deep water 250′ pier, garage, efficiency apartment and much more. This home is being offered fully furnished.
Beach Front Home in Tres Cocos Area ($1,500,000):

This beautiful beach front home, located in the prestigious Tres Cocos Area, has two bedrooms, a master with his and hers bathrooms, and a guest bedroom with bathroom. The kitchen, dining area and living area are open with a view of the Caribbean Sea from all areas. The windows are of the highest quality aluminum core, vinyl framed with double hurricane glass. The kitchen has all mahogany cabinets with a pull out pantry and beautifully crafted granite countertops. Floors are ceramic tile; vaulted ceiling in living room is made with the hardwoods native to Belize. Completely fenced with concrete block wall and gate with remote control for your comfort and privacy. The entrance gate also features a video intercom. The deck and pool are located on the second level. The pool is completely tiled with a chlorine generator and BaduStream II counter stream swimming unit.
Beachfront elegance at its finest. Now Ambergris Caye's most secluded beach Villa is for sale – a must see! Tastefully appointed and fully equipped including concierge style resort services. Currently in profitable La Perla rental program.
AMBERGRIA CAYE HOLIDAY HOME ACCOMMODATIONS:
With more and more tourists coming to Ambergris Caye, the island today's offers a wide range of holiday home accommodation to intending visitors. From condos to luxurious villas to resort-styled oceanfront accommodations, you ask it and you get! And rentals starting from $ 606 a week and going up to several thousand dollars.
Where to stay while visiting Ambergris Caye is often the crucial decision a visitor needs to make. So, here is a chance to see some of the holiday home accommodations offered in the island. ENJOY!!
3BHK Designer Luxury Oceanfront Home at San Pedro, Ambergris Caye ($588 to $988 per night):


2BHK Grand Caribe Condo at San Pedro, Ambergris Caye ($225 to $350 per night):


Casa Redonda Villa, a 8BHK Luxury Oceanfront Villa ($325-$1357 per night):

Ambergris Caye – a 2BHK Luxury Condo ($449 to $499 per night):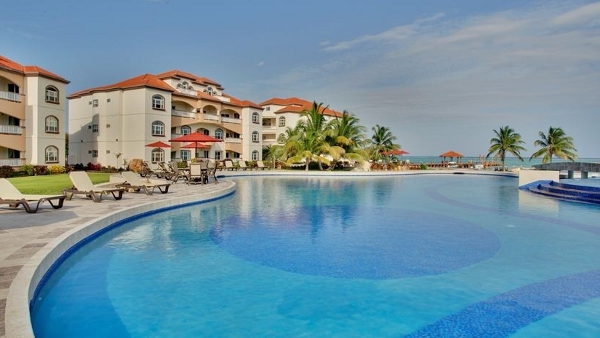 2/3BHK Belizean Cove Estates 5 Star Luxury Beachfront Villa ($674.10 to $854.10):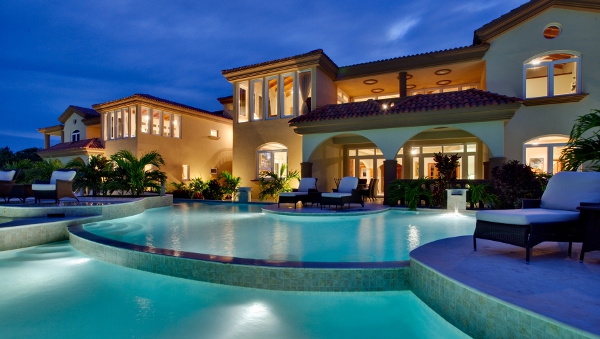 Project Status:
This article was last updated on 25th Oct 2020.
To get more information & assistance, please submit the form below and our specialist will get in touch with you at the earliest.