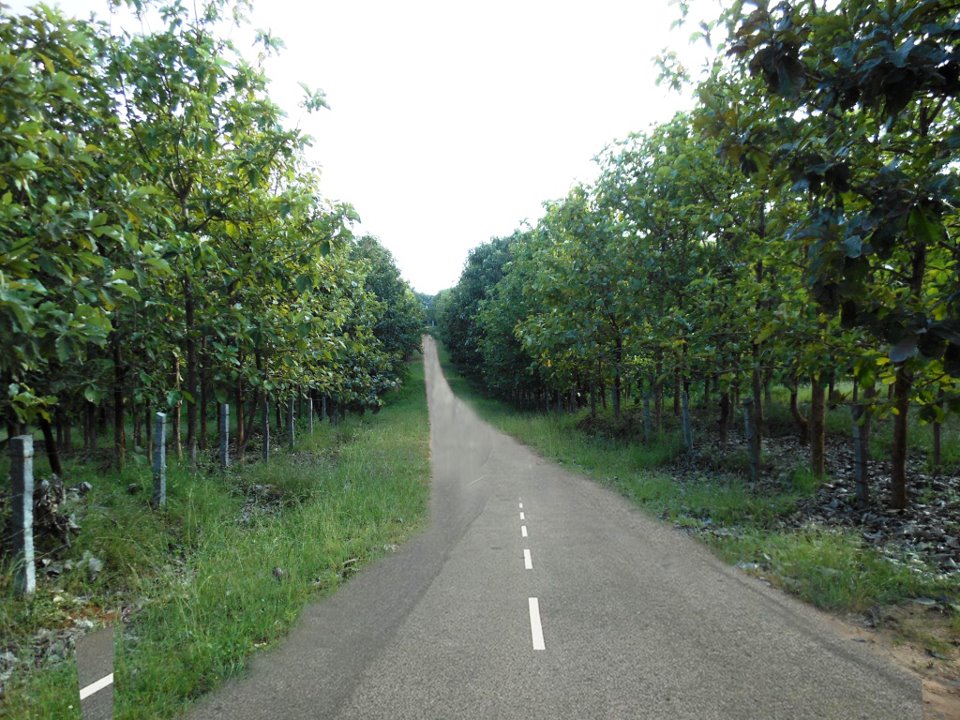 About a 20-minute drive from Mysore city on the Mysore-Coorg highway, the surroundings take a sudden change with the usual hustle and bustle of the thriving Mysore city far behind and greenery all around.
The Manuganahalli area on the highway in the past couple of years has seen good real estate activity, catering mostly to buyers who are looking for a second/ holiday home in the cool climes of the hills without having to travel too much from the city where their work.
Most of the projects launched in the area are plotted developments for villas with prices are already going north, although buyers are advised to wait for another 5-6 years to get a good appreciation on their investment. Residential land prices in a gated community in the last 12 months have seen an increase of 15-20 percent, which can be termed as quite healthy.
Today, in this article we will take a look at one ongoing development here which when completed will definitely be a good place to have a holiday home.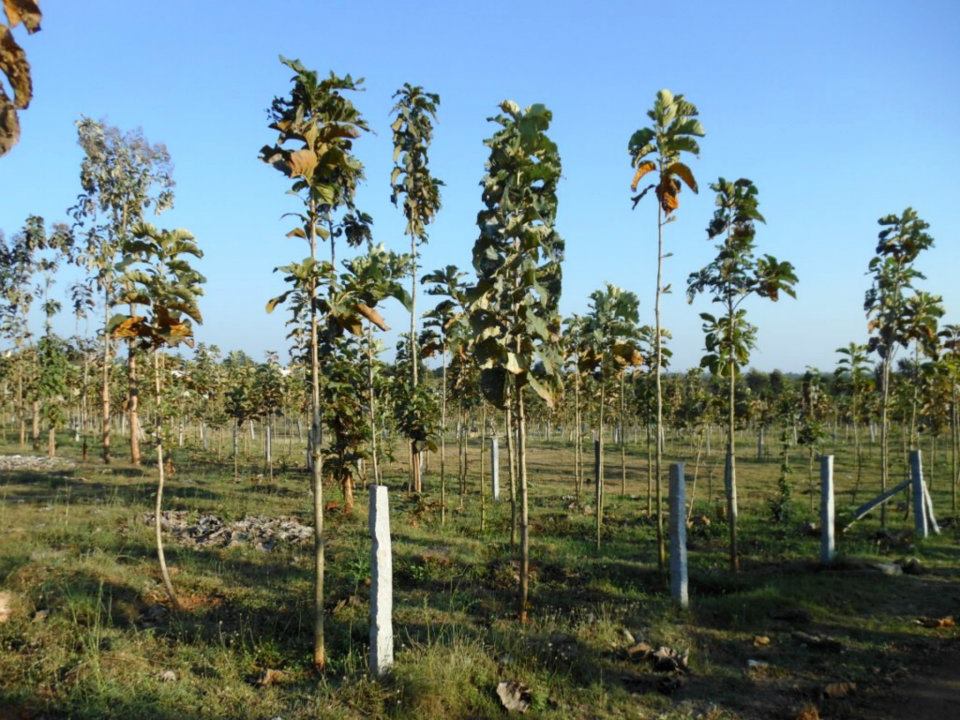 The development, Antillia Teak Garden, is a 25-acre teak plantation within which the developer is offering villa plots of two sizes – 8,800 (80×110) square feet and 9,600 (80×120) square feet. The developer is also offering various villa floor plans to build your villa in a plot of 100 fully grown 5-year-old teak trees of about 17 feet high. The developer has currently launched its first phase of the development which covers a total area of 10 acres, while the second phase will be launched in another two year's time.
Once complete, Antillia Teak Garden, Mysore promoted by DN Properties will also feature a Club house, indoor games facilities, a gym, a coffee shop, a lounge, yoga and meditation area, children's play area, a jogging track, 24-hours Security, and a temple.
Why we think this project is a good investment option is because in a radius of five kilometers two golf courses are being developed to cater to the entertainment and leisure of the tens of thousands of professionals working in Mysore. Add to it the various other residential layouts and Villa projects coming up in the area. These are good indications that the area will witness tremendous growth in the near future and buyers can definitely expect good appreciation on their investment within a short time.
Location:
Antillia Teak Garden, Mysore is located right on the Mysore-Coorg State Highway on 21st kilometer milestone besides the Manuganahalli check post, a landmark you can't miss. The road is well connected to the industrial area of Mysore which houses some big names like Infosys, L&T, Wipro, SPI and other big corporates. The nearest mall is BM Habitat Mall, which is about a 15-minute drive from the development.
Amenities/ facilities at Antillia Teak Garden, Mysore:
Club house

Gym

Coffee shop

Lounge area


Yoga and meditation area

Snooker

Children's play area

2 acres of mini forest

Table Tennis

Badminton Court

Jogging Track

24-hour security

40 feet internal roads

Temple.
Pricing:
Villa plots at Antillia Teak Garden, Mysore are available for INR 480 per square feet.
Contact:
For more information on availability of plots and finance options, you can contact Mr. Divyesh at +91-7411796800, +91-7204288088, +91-9008727788 or email him at info@antilliateakgarden.com. For more details you can also visit their website, www.antilliateakgarden.com
Project Status:
This article was last updated on 4-11-2020
To get more information & assistance on Antillia Teak Garden, Mysore, please submit the form below and our specialist will get in touch with you at the earliest.