Last week, we looked at small bedrooms; this week, we'll go large. Bedrooms are unique spaces in a house – they are the ultimate private space. And the ultimate luxury a home can offer.
When we plan the space for a large bedroom, we should first ensure that the room has some place to sit other than the bed. At the very least, a comfortable lounging chair with an ottoman. If you can accommodate two chairs and a table between the bed and the window wall, that gives the residents a nice place to sit and read by daylight, have a cup of coffee or watch TV.
A corner window can accommodate a pair of chairs and a breakfast table comfortably. If space is limited, then make the window into a design feature and use lighter, comfortable, chairs to give a good view without blocking the window.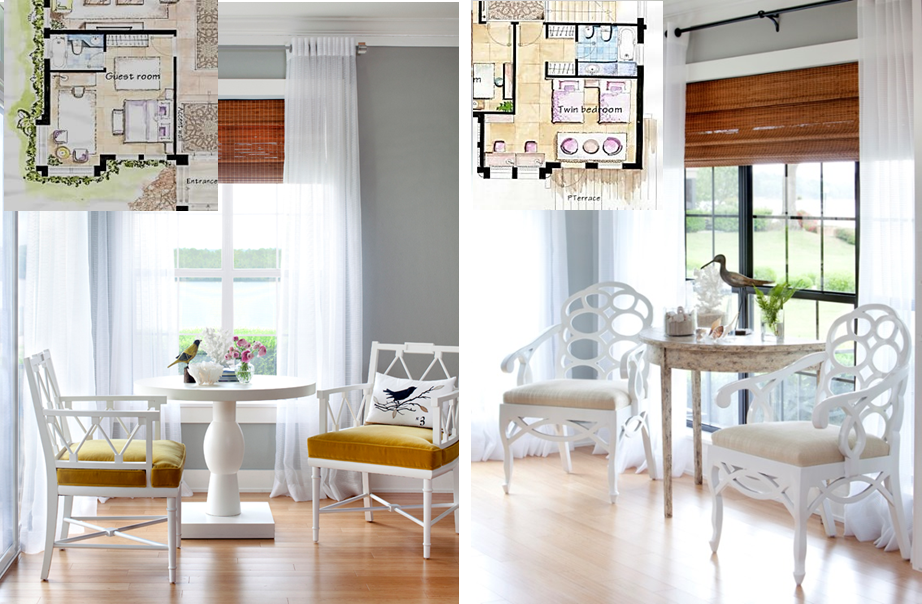 If the window sill is high, you could have built-in seating.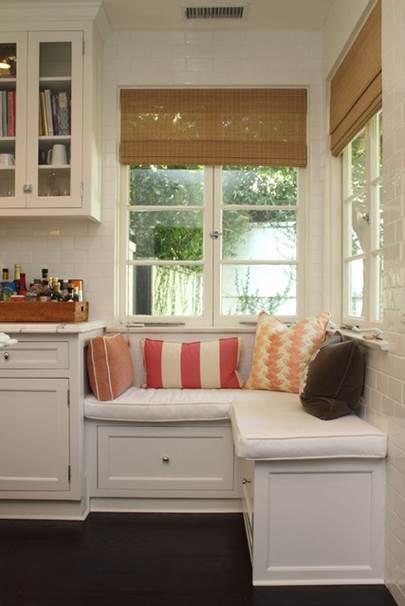 Even if space is tight, with good zoning, you can accommodate comfortable seating.
The type of seating you choose obviously depends on the space you have.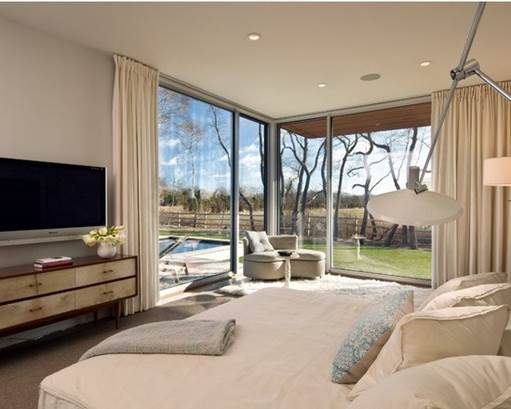 A comfortable pair of lounge chairs to complete seating. Optionally, position these so that you can watch TV.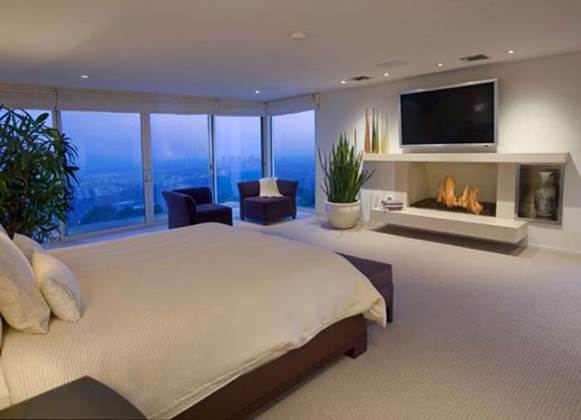 An important thing to keep in mind is that don't fill up all the space you have just because you have it. In design, the empty space is as important as (or perhaps more important than) the space that you fill up with furniture.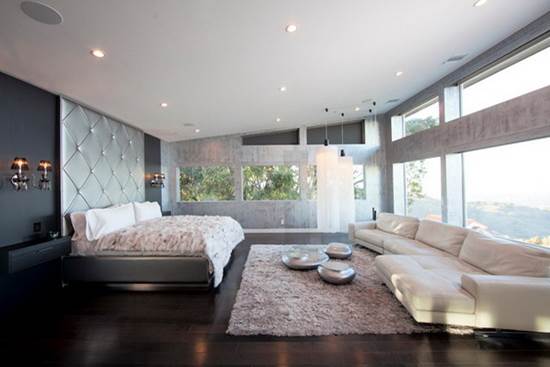 However, empty spaces need not be bare. As you see in the picture above, an area rug clearly delineates the seating area.
Wardrobe
A separate space near the bathroom, not encroaching upon the bedroom area would be ideal for the wardrobe, in the following plan's Bedroom 2.
Even in apartments, which use a regular rectangular grid, the space between the bathroom and bedroom can accommodate a walk-in wardrobe, as in the following image.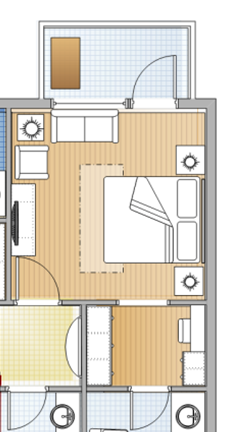 A walk-in wardrobe for a single person can even be a niche, covered with sliding curtains if needed, or a U-shaped walk-in wardrobe closet.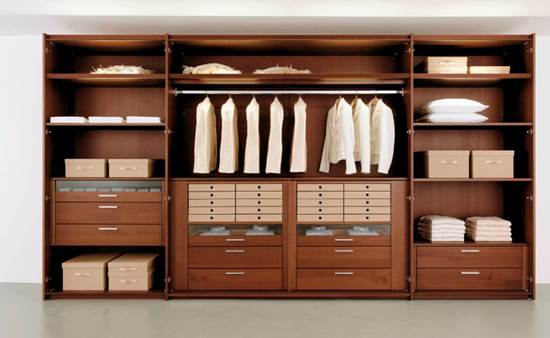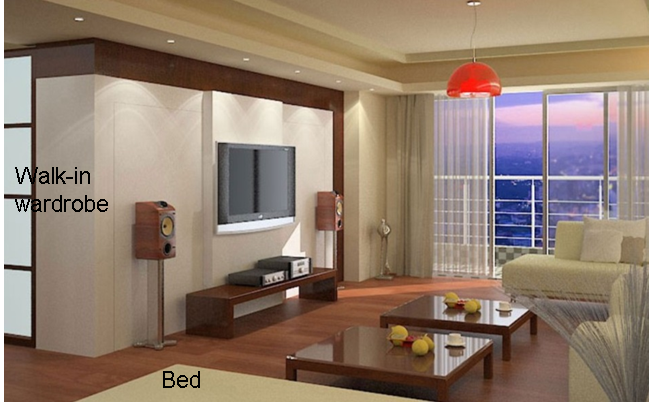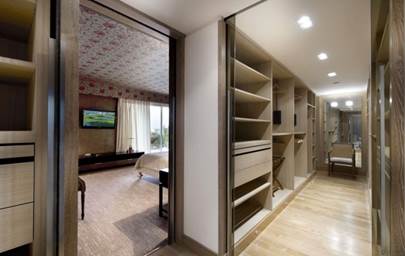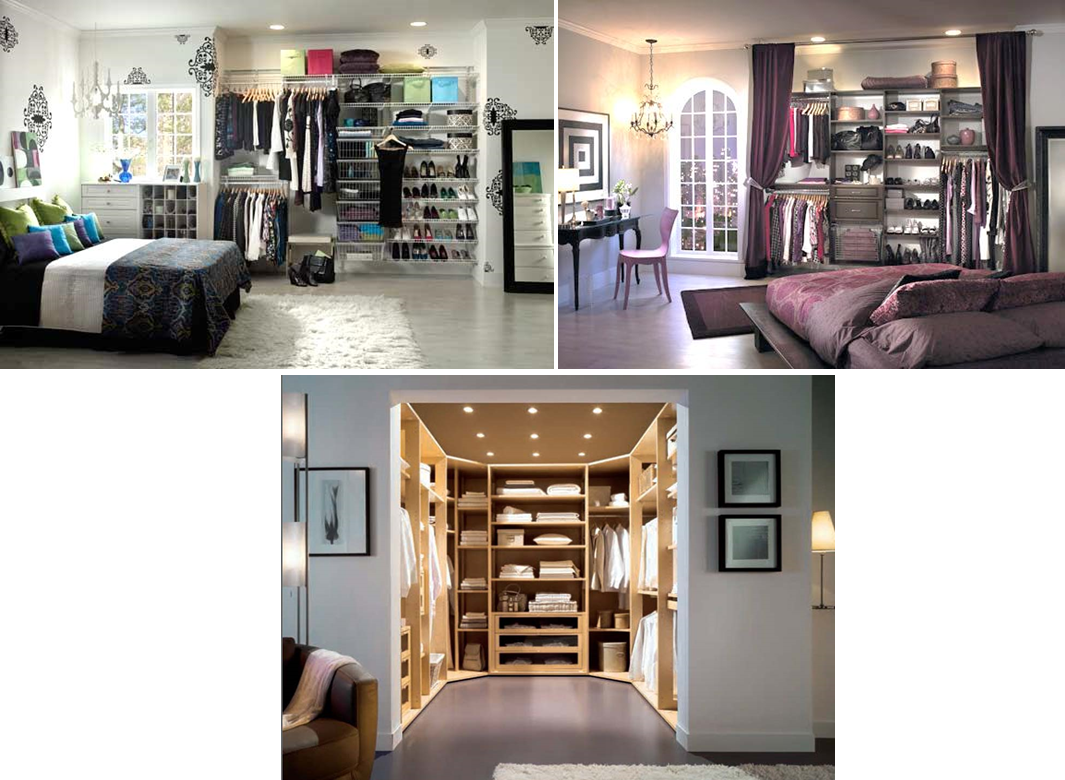 A double walk-in wardrobe needs much more space.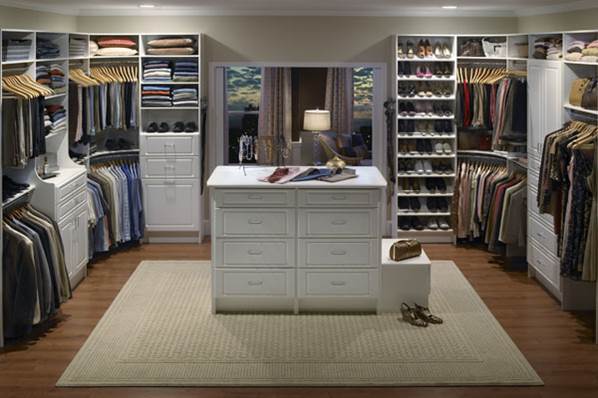 The Study
Now that we're discussing bedrooms larger than normal, another possibility is a full-fledged study. This is more common in children's rooms, but many adults (me included) like them too.
I prefer a custom-built study for the children's room. This can include a built-in wardrobe as well. Group the activity furniture together, so that you have lots of free space left.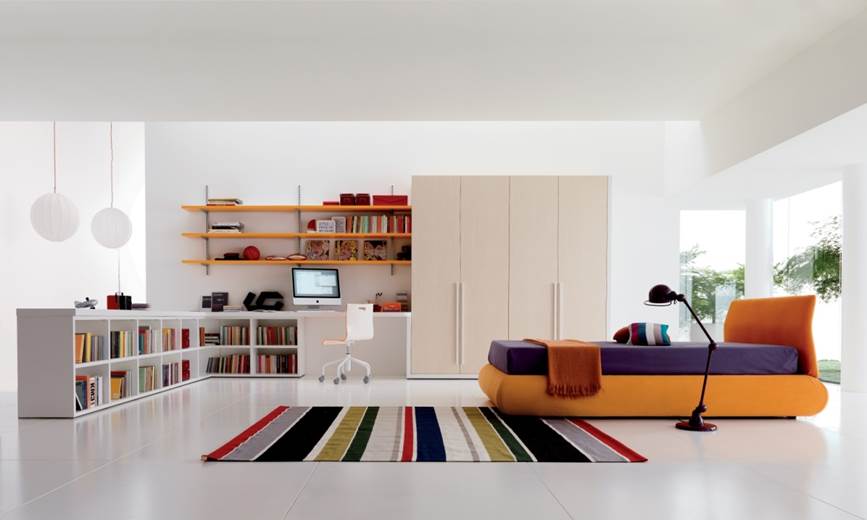 The key is to design the entire furniture unit framework to form an appealing shape and colour, more like a piece of art. These can accommodate more storage than conventional units. They also look good even when filled with material. due to the overall shape.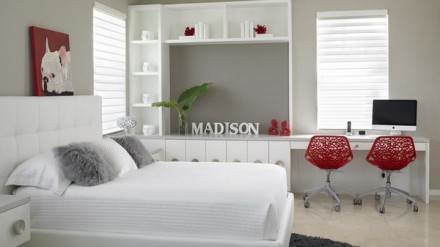 Adult bedrooms benefit from a study too. It can be a basic table along the window, or in a private niche complete with a library.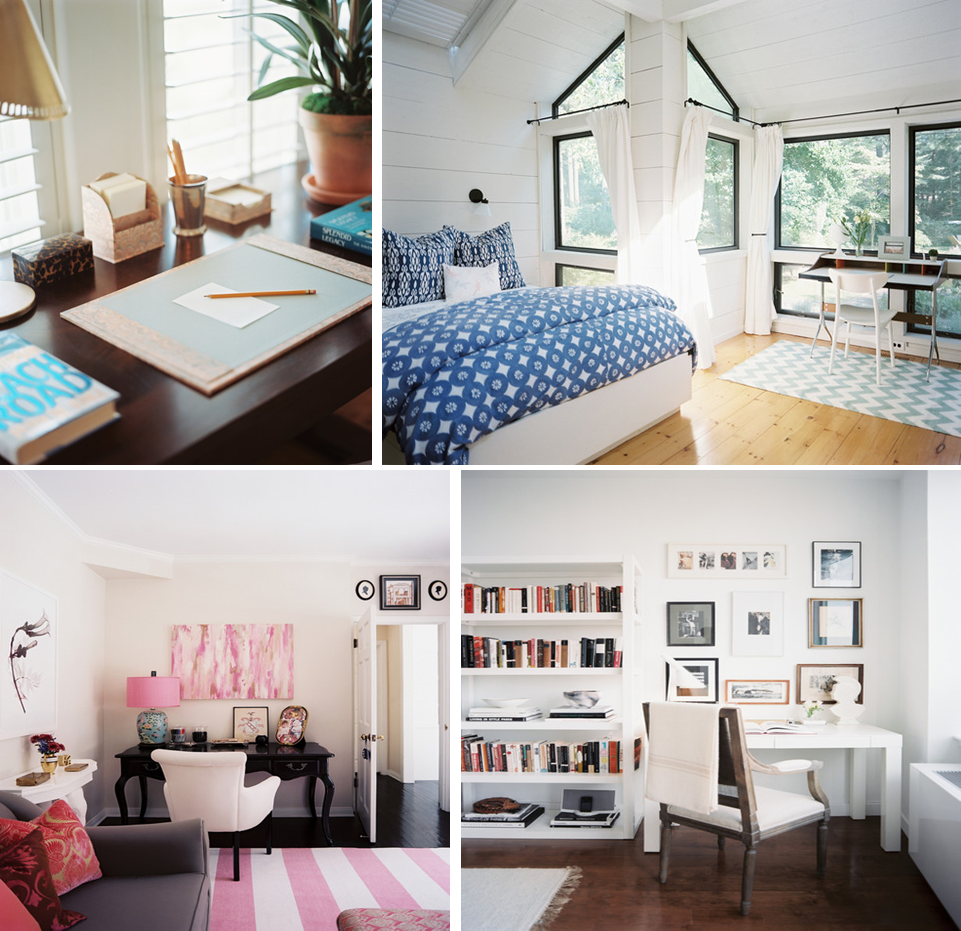 Bedroom zones
Architectural features, or interior partitions, can help you zone bedrooms into different functional spaces. This feels very luxurious, as shown in these photos.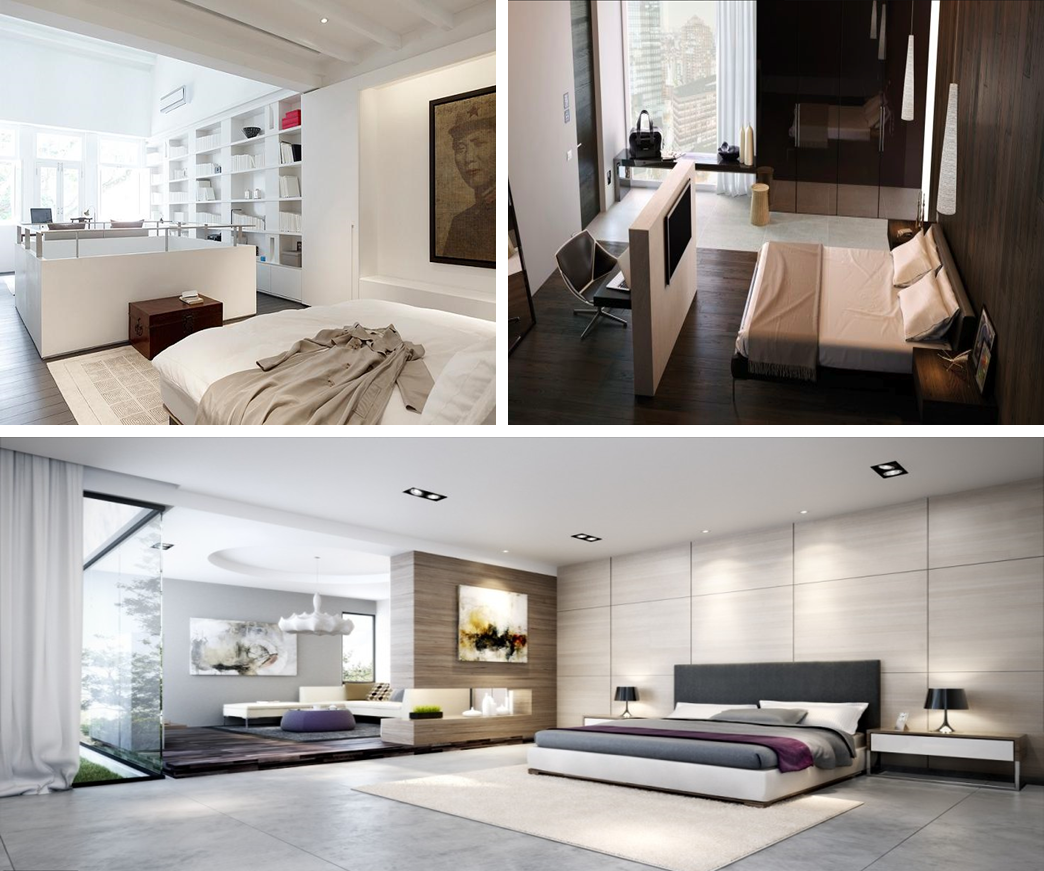 That's it for the bedroom design tips. Next week, we'll look at the bathroom.
To get more information & assistance, please submit the form below and our specialist will get in touch with you at the earliest.