If you have a beach property where guests come to enjoy a lazy vacation by the ocean, it always pays to keep a couple of beach accessories at your holiday home which they can use. Not only can you boast about these accessories in the description of your listing, you can actually charge them extra if you want to. Keeping some beach embellishments in your holiday home will also add value to your property which can directly reflect on the rental you will be charging.
So here are some must-haves your guests can be offered at your holiday home:
Beach towels: Keeping a couple of sets of beach towels for guests to use is always a great idea. Ideally guests hate carrying beach towels from home because they take up lot of space, so they would be more than happy if you have some which they can use. However as the owner you will understand that beach towels see a lot of wear and tear and you need to send them to the laundry/ dry-cleaners after every use. Plus there are huge chances of careless guests leaving them behind on the beach. So unless you have a caretaker who can monitor and send the towels regularly to the dry-cleaners, it can be a little cumbersome for you.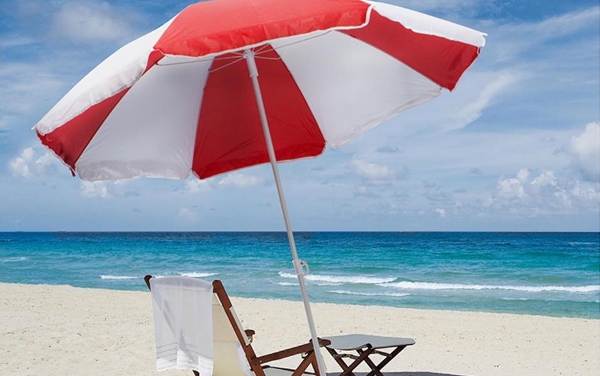 Beach umbrella: This is an absolute must-have if your property is near the coast. By no means will guests be carrying beach umbrellas with them, so keeping a couple at your holiday home makes sense. Make sure that you keep a tab on whether guests are returning the umbrellas before they checkout.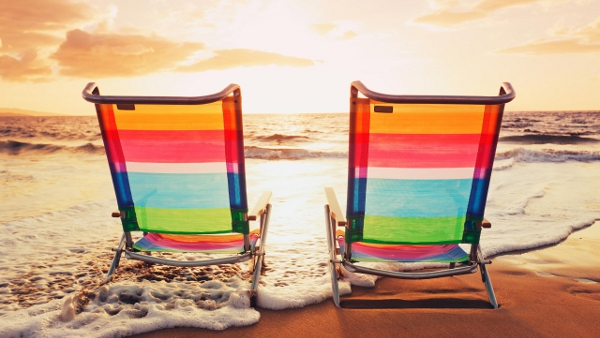 Portable deck chairs: These are very inexpensive and are available in several materials including plastic, wood, aluminum, etc. Because they can be folded easily, you can easily store them in your storeroom without taking up a lot of space.
Outdoor/ picnic/ beach mat: Even if you don't have deck chairs, an outdoor/ picnic mat can also be a nice addition to the list of beach accessories you can have in your holiday home. If your guests have kids they would definitely appreciate an outdoor/ picnic mat. Moreover even for adults an outdoor mat is really good to soak oneself in the sun.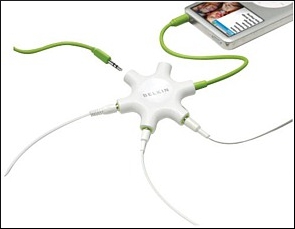 Portable mp3 player with multiple ear-phone ports: There is nothing like some good music when you are at the beach reading a good book underneath the beach umbrella. If you are a music lover yourself, keep a portable mp3 player with a good collection of songs across different genres. Buy the one that has multiple ear-phone ports so that two people can listen simultaneously.
A picnic basket is a very handy accessory. Because guests who come on a holiday for a short period want to squeeze all possible activities to their itinerary and having a picnic on the beach is invariably one of them. So they would be carrying edibles from the holiday home where they are staying. Thus a picnic basket can be a real help.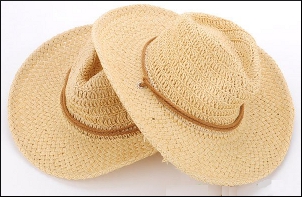 Sun hats: Ideally 9 of 10 guests do not be carry sun hats which they eventually need once they are at the beach. So you can keep a couple of them at your property. Because these hats do not cost much and repeated use by multiple users is not recommended you can actually gift them to your guests or else if you feel that you should charge them, they would be happy to buy from you instead of wasting time hunting around from them near the beach.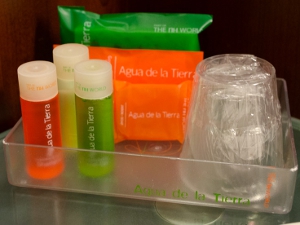 Assortment of Sunscreen and Suntan Lotions: When you are selecting toiletries which you will be providing to your guests, make sure to add an assortment of sunscreen and suntan lotions too. Many guests ideally forget to pack these and providing them would in fact give a good impression on your holiday home.
So try these out. If you have any other beach accessories which you have in your beach holiday home, do share with us.
To get more information & assistance, please submit the form below and our specialist will get in touch with you at the earliest.