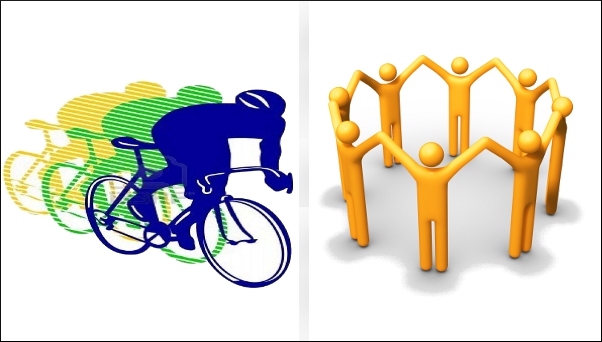 Unless your vacation rental is located on a private island, you will always have other players in the neighborhood. More so in touristy places, holiday homes are a common sight competing with each other for a share of pie. But is blindly competing with each other just enough? In this article I will discuss ways to actually coexist, create a healthy professional relationship and profit from joining hands with the competing holiday homes in your neighborhood.
Be in touch with them regularly: The first benefit of keeping in touch with your competing holiday homes in your neighborhood is that it gives you an opportunity to fine-tune the way you run your own rental business. There will be some areas in your neighbors' rental business which will appeal to you and which you believe are actually helping him to attract more travelers and eventually renters; make a note of these and try to incorporate them in yours. If a competitor is doing better business than you, try to evaluate why and make the changes.
See their guest inflow vis-à-vis yours: Make a note of not only the number of guests renting your competitors' holiday homes, but also their profiles. If you feel that they are doing better business than you then probably your target audience or your marketing campaign is somewhere wrong. Make some changes in this based on the traveler/ guest profile you ideally get to see who rent holiday homes.
Discuss ways to refer guests when full: During the peak season, there will days when you will see maximum occupancy and you have to sadly turn down many inquiries – some even from guests who have stayed in your property in the past. So coming into some kind of an understanding with owners of other vacation homes wherein you can share occupancy/ inquiries can ensure long-lasting profits. Referring guests to each others property can be an excellent way to ensure that you have occupancy during the lean periods too. There may be times when your neighbor is renovating his place. A good rapport with him means he can refer his guests to your holiday home.
Guest Profile: You will have a certain category of guests you would like to rent your property to. So when you feel that a certain guest profile doesn't match what you are looking for, you can easily direct him to your neighboring holiday home. In the same way, owners of the other holiday homes can refer guests that meet your requirements to you instead of saying 'NO.' As such it is a win-win situation for all.

Booking larger groups: There are also times when large group of guests inquire about your holiday home maybe to attend an event or a family get together in your area. However due to occupancy or space constraints you are unable to host them and have to turn down their requests. Working closely with other holiday homes in your area thus means that you can accept larger groups by accommodating the extra guests in their properties. However before you do so, inform guests about the arrangement prior to booking. Some guests may not like the idea of staying separately.
Sharing amenities: Invariably, availability of amenities differs from property to property. For instance, you might have a swimming pool, but another vacation rental may have a jacuzzi or a spa facility. Here, if you work closely with the holiday homes in your neighborhood, you can enable your guests to enjoy the amenities of theirs in return for their guests availing those in your property. You can in fact also offer discounted rates to your guests for using the amenities of your neighboring vacation rental.
I hope the article covers all the points on the advantages of working closely with your neighboring vacation rentals. If you ever had made such an arrangement, do share with us on how it has benefited you.
To get more information & assistance, please submit the form below and our specialist will get in touch with you at the earliest.