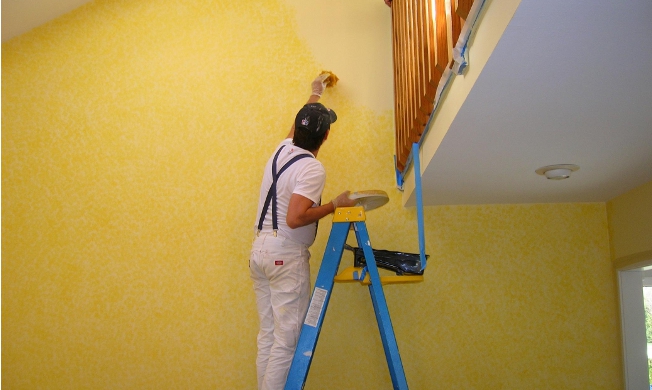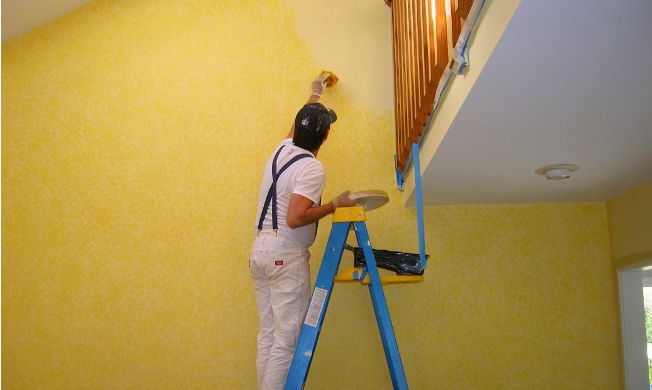 For many second home owners, getting their property ready to rent out to travelers is a task they keep postponing thinking that it will require a lot of investment to get it ready. If that is the case with you too, this is just the right article for you, where we will discuss how you can make your second home ready for holiday home rental with minimum investment and also how much investment is required.
First of all what are heads where you will need to spend:
1. Outdoors: This will mean cleaning and pruning the shrubs and grass of your lawn. Make a visit to the nearest nursery and pick up some seasonal flowering plants that require very less maintenance. Employ a gardener who comes once or twice a month and de-weed and takes stock of the plants. Keeping a part time gardener does not require spending a lot of money. Plus, a good well maintained and manicured garden ups the value of your property as a holiday home by many folds. Cleaning the outdoors and keeping it in good shape will cost no more than Rs 2500.
2. Repainting: Before you start taking bookings from travelers or even before you click images of your property for your website and listing, get your house painted inside out. This should cost you around Rs 50,000.
3. Pest control: Just before you start your painting your walls, contact a professional pest control company and get a thorough pest control done. Go for the herbal pesticides which are equally effective and leave no odor. Make sure that you go for anti-termite, cockroach pest control. Most pest control companies will charge not more than Rs. 3,500 with some even giving annual maintenance with two visits in a calendar year.
4. Electrical fittings: Very important to invest in good electrical fittings. Not only will this ensure the safety of your house, but will also add to the beauty of the interiors of your home. For an average sized home an investment of Rs. 12,500 will be required.
5. Furnishing: This is assuming that you have bare minimum furniture at your second home which you had bought for your own use. Invest on a good bed and mattresses. It goes without saying that the bed is the most important piece of furniture that will be used by every guest. So having a good bed means you will also get a longer life. A good sturdy bed would cost around Rs 15,000 to 20,000 and the mattress will cost another Rs. 12,000 to 15,000.
6. Kitchen: The kitchen is another area of your holiday home which will be visited by almost all guests, who would like to do some light cooking. Take a good look at the cabinets and any sign of wear and tear should be replaced with new ones. If your cabinet handles are quite old, replacing them with new handles will give it a new shine. If you don't have a tea/ coffee maker, get one. A microwave oven is another appliance you should invest in. Also make sure you have enough cutlery and tableware. An investment of Rs. 7,500 in the kitchen should be enough to make it ready to host guests. An additional Rs 10,000 if you have to buy a microwave oven and a coffee maker.
Perhaps this will give you a fair idea of the minimum investment required to make your second home ready for travelers to come and stay.
Now to the question of 'when do I start working on these?' If you are to start your holiday home rental business, start work on the changes mentioned above so that everything is complete a month or so before the start of the peak tourist season in your area. The idea is to make sure that you get this done just before the peak holiday season in the area in order to get immediate gratification. Additionally, this will give you the time required to advertise your property and also to stay in the house once before you start renting out to travelers.
CERTAIN COST-EFFECTIVE TIPS:
Instead of investing on building your personal website, register your property with Asia's largest holiday home rental website. Registration is FREE and you will be noticed faster by travelers.

Move the items in your first home to your second home which are in running condition but you were planning to buy new ones. This will enable you to upgrade or buy latest stuff for your first home.

Go and stay for at least a day before you open for vacation rental. This will give you an idea of any shortcoming or additional investments you need to make.

Because you will be buying quite a good quantity, go to the wholesalers rather than retailers. You will be surprised by the amount of money you will be able to save.

Sometimes the paint of certain walls bears more wear and tear, while the other walls of the room are as good as new. Try using contrasting or neutral colors on these walls instead of coloring all the walls. You can thus save both money and time on this.

Many furniture outlets give heavy discounts on bulk purchase. So instead of buying the bed from one shop and the mattress from another, buying from the same shop can mean spending less. This will also mean that you will be spending less on transportation.

(For Indian residents) If you intend to take your old furniture from the city of your first home to your second home, instead of using the usual roadways packers and movers, use the luggage van of the railways. To give you the amount of money you will be saving on this, I will give you an example of how much I saved on taking my furniture, etc. (cane sofa, fridge, dining table, washing machine, a 2x4x4 trunk full of crockery, and utensils) from Delhi to Goa. The packers and movers quoted Rs 18,000 to Rs 21,000 while on the luggage van of the train in which I traveled too cost me Rs 4,500 plus Rs 1,000 to transport it from my home to the origin railway station and another Rs 600 in transportation from the railway station to my second home (unpacking included).