So you have decided to buy a second home which you would like to not only use as a vacation home for yourself and your family, but also to start your vacation rental business. Because you will be relying on travelers to rent your holiday home, invariably when you are short listing properties to choose from, you will have many questions in your mind like: Does the location witness a lot of tourists? Are there many hotels in the location? Is the ratio of hotels to number of tourists visiting the area well enough to my liking?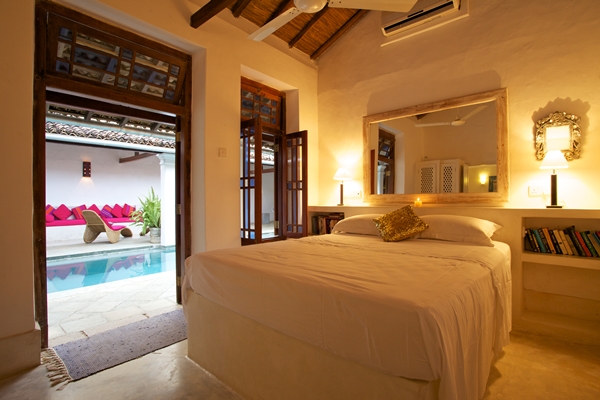 If these are the questions you have in mind or more aptly if the anticipation of having to compete with hotels holding you back from buying a home and eventually starting a vacation rental business, here are some facts to help you breathe easy:
1. Most successful vacation homes in touristy places despite having to rub shoulders with hotels have successfully thrive because they have created a niche clientele for themselves.
2. Travelers stay in holiday homes not because there are no hotel rooms available, but because they love to.
3. For an average family staying in a holiday home is much cheaper than taking multiple rooms in a hotel.
4. Renters prefer staying in a holiday home because it offers more privacy which even a luxury hotel can't because they have to accommodate other guests to remain profitable.
5. While hotels may offer cheaper room rates, the cost of food is relatively much higher. Vacation rentals, ideally equipped with a fully operation kitchens means the food bill of guests are much lower. Renters are aware of that and thus opt to stay in a holiday home.
6. For a family with small kids staying in a 1000 square feet space is more fun and stress-free than being bound to a 400 square feet hotel room – renters of holiday home understand this pretty well.
7. Because every holiday home is unique in itself, many travelers love this fact where there is an element of surprise in exploring something new. The same cannot be said of hotels, where most of them have the same to offer.
Based on these facts you will probably now understand that running a holiday home business doesn't necessarily mean that you have to compete with a hotel. Unlike hotels, although your main motive of running a holiday home is to profit from the rental, you can do so by creating a unique clientele base.
Additionally, in a vacation rental business, past guests and referrals have a greater importance than in the hotel business. Because travelers wanting to rent a holiday home are more likely to do so if the property is referred by a friend or a family member, if you are buying a property to convert it into a holiday home then this the first tip to keep in mind when you start on your marketing strategy. So what do you do when you are looking to buy a property to ensure that you need not have to compete with hotels:
First, if your choice of location is a major tourist destination, try not to go for a cramped apartment. Instead it is better to invest in a spacious house/ villa. People ideally look for space in a location which is crowded with tourists. As such, chances of travelers booking your holiday home is much higher if the property is spacious and offers a lot of exterior space.
Second, try to buy a property which has something extra than those in the locality. For this reason you will notice that a heritage home despite being high on rental sees more bookings than even hotels or other modern vacation rentals in the same neighborhood.
Third, look for a property that can provide or already has a couple of value-added amenities other than just rooms. A swimming pool or a gazebo or a Jacuzzi can go a long way in attracting guests away from hotels.
Fourth, don't go by the assumption that the city centre is the best location to buy a holiday home. Not necessarily – properties in locations near a major tourist city which can provide a good unobstructed view of the surroundings is always a better option.
Lastly, before you decide to buy a property to convert it into a vacation rental make sure you can easily get a support staff. Cooks, caretakers, house-cleaners, etc. are essential for running a holiday home more efficiently. So make sure you don't have to sweat to get them.
To get more information & assistance, please submit the form below and our specialist will get in touch with you at the earliest.