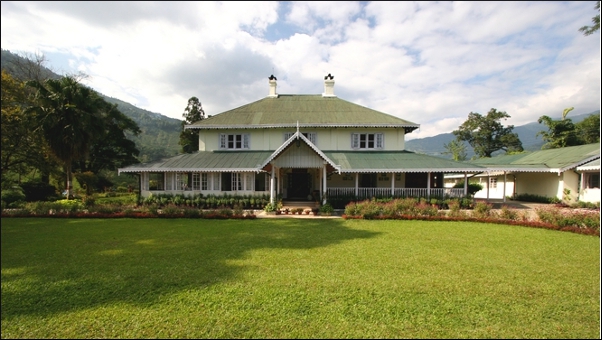 If you have decided to convert the property in your farm or plantation, you need to consider a couple of things. The most important point to consider is whether the homestay will be your primary business or a secondary one.
HOW TO DECIDE:
If you are confused whether your homestay should be your primary source of income or not, here are some tips to help you decide:
1. What is the quality of your farm or plantation in terms of income from the produce. If it's substantial, then the homestay/ holiday home business should obviously be a secondary mode of income. For instance, in Goa, there are huge cashew nut plantations, but the cashew plants in some plantations are senile and hence the produce is not good. Same is the case with many Assam tea plantations. The area of the plantation is huge, but production is not much. But these plantations have huge palatial bungalows which the owners have open for travelers to stay.
2. The size of your property in the plantation will be a big factor on how much you will be earning. It goes without saying that a property with more bedrooms will give you the opportunity to accommodate more guests hence more income.
3. Age of the property will also matter a lot. When a traveler opts to stay in a plantation homestay, he usually looks for age-old colonial bungalows, which have a charm of the British Raj. These properties because of the colonial tag have high rental value, than the relatively new plantation properties, despite the newer ones being more guest friendly.
4. Distance from a place of tourist interest will also help you decide what to expect from your homestay. If your plantation is closer to a tourist destination, chances are you will be receiving more guests.
CHALLENGES:
1. The first and foremost challenge of converting your farmhouse or plantation property into a homestay is taking the decision. I would say whether it is solely a business proposition or a secondary source of income, converting your farm or plantation into a homestay can be a profitable venture.
2. The second challenge is that you may not be able to run a holiday home/ homestay in its current form. Although guests when they will come to stay in your place will do so to enjoy the outdoors, they will not wish to be totally in the wilderness. They would like to have some creatures of comfort too. So if you don't have a swimming pool, maybe you would like to invest in one. In a nutshell, some amount of investment would be required before the first guest arrives at your farm or plantation.
3. The third challenge can be to determine the kind of guests you would be expecting. Your marketing strategy has to be such that you attract the right kind of guests, who come and appreciate the place and do not treat it like some hotel. Guests who come to stay in your farm or plantation should be the ones who will respect the sanctity of the homestay. Having said that, by using the right marketing tools you can easily do away with this issue.
4. Running a homestay requires some level of involvement from the owner. If most of your time is dedicated to the everyday duties of the plantation, you may find it a challenge to run the homestay efficiently. Even if you have a support staff, you would want to take some time out to give them instructions based on guest arrivals, etc.
PREPARING:
1. Bedrooms and bathrooms: Now that you have decided to convert your plantation home into a homestay/ holiday home, you might have to redo the bedrooms and bathrooms so that they are comfortable for the guests. Since most plantation homes have big bathrooms, you may want to have a bathtub. If you have an extra room, you can also turn it into an activity room or a gym. A kids play area will also be a added attraction.
2. Manicured lawn/ outdoor sitting: Guests will definitely like to sit outside in the lawn. Make sure that it is well maintained to enable guests to enjoy the outdoors. Make sure you have enough sitting space outdoors.
3. Support staff: A caretaker, a cook and a cleaning person will invariably be required in the property. In many cases the caretaker looks after all the duties. Make sure that the cook has some experience and can cook some local cuisine in addition to the popular recipes that are ideally guests' favourite. Based on the cook's expertise, you can also make a menu for guests to choose from. But make sure that when you have a menu, you give the guests at least a couple of recipes to choose from.
4. Feel of the farm (tour of the plantation): Guests would really love this. Take them around and give them a first-hand experience of how things are done. There are certain tea plantation homes that show how tea leaves are picked. You can in fact keep a couple of bicycles handy for the tour too.
To get more information & assistance, please submit the form below and our specialist will get in touch with you at the earliest.