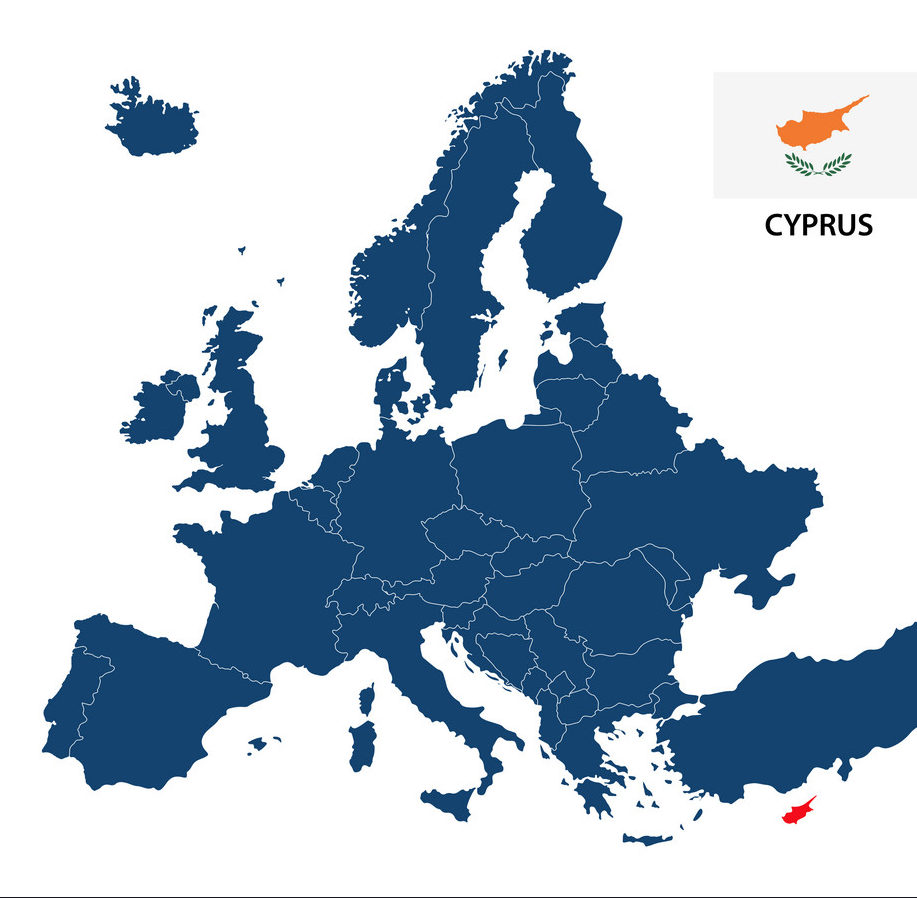 "In Cyprus, our house was right on the beach. I could walk out of our front door, cross a road, and there was the sea." – Theo Paphitis
An important hub in the heart of the Mediterranean at the divergence of Europe, Africa and Asia, Cyprus is unique, culturally rich and perfectly placed for working and traveling within and beyond the European Union. The economy is rapidly recovering from a recent recession through significant activity in the shipping, tourism, legal and financial services sectors, and has also seen a surge in foreign investments and developments, and property and investment values.
What makes it special?
Away from the resort Shangri-Las, Cyprus brims with empty hillside trails and some of the Mediterranean's best dive sites. Sure, you could just chill out on the beach with the crowds, but the rugged terrain of this sunshine-splashed island just begs to be explored. From scenic mountain-bike runs to paragliding thrills, to ancient architecture to beautiful beach caves, this island country in the Mediterranean has it all.
There are oodles of trails to discover, from day-long hikes traversing tall pine forests between cobblestone villages to epic multi-day treks linking castle ruins across the craggy Kyrenia Range.
Key Facts:
Climate – temperate; Mediterranean with hot, dry summers and cool winters
Population (2018) – 1,189,265
GDP (Per Capita) (2019) – $28,888
Official language – Greek, Turkish
Major religions – Christianity (98.2%), Islam (0.6%)
Ethnic Groups – Greek Cypriots (77%), Turkish Cypriots (18%) Others (5%)
Government type:
Republic of Cyprus – presidential republic
Turkish Republic of Northern Cyprus – parliamentary republic with enhanced presidency
Currency – Euro (EUR)
Tax – A resident individual is subject to income tax on his/her worldwide income. A non-resident individual is taxed only on Cyprus-source income. Certain types of income are subject to SCD at 3% (rents), 17% (dividends), or 30% (interest). A resident individual is required to pay General Healthcare System (GHS) contributions on various types of income (capped at EUR 180,000 per year) at rates of 1.7% or 2.55% (2.65% or 4% as from 1 March 2020).
Personal income tax is imposed on income from an office or employment; business profits; discounts; pensions; charges or annuities; rents, royalties, remuneration or other profits from property; and net consideration in respect of trade goodwill. Benefits in kind are included in taxable income. If a company director or individual shareholder (or spouse or relatives (up to the second degree)) receives a loan or financial assistance from the company, he/she will be deemed to have received a benefit in kind equal to 9% per annum of the loan/assistance. The first EUR 19,500 is tax-free, with progressive tax rates up to 35% imposed on the remaining amount.
Gains derived from the sale of shares are tax-exempt. Capital gains tax at a rate of 20% is imposed on gains from the disposal of immovable property situated in Cyprus and on gains from the disposal of shares in an unlisted company that owns, directly or indirectly, immovable property situated in Cyprus.
Residency by Investment:
Cyprus Residency by Investment Program enables foreign investors to obtain a Cypriot permanent residence permit (PRP) in just 2 months through a property purchase from €300,000 (plus VAT). The property should be a first-time sale and may comprise of up to two housing units which must be purchased from the same developer. Once the PRP has been granted, applicants are required to visit Cyprus within 1 year to submit their biometrics data for issuance of their PR card, and should not be absent for more than 2 years. Cyprus Residency can be used as a first step towards Cyprus Citizenship. This can be acquired in 5 years, provided all the requirements are met.
Citizenship by Investment:
Investment Options:
Option 1 – Donation to the Research and Innovation Foundation and the Cyprus Land Development Corporation
The applicant may donate at least €75,000 to the Research and Innovation Foundation.
The applicant may donate at least €75,000 to the Cyprus Land Development Corporation for the financing of housing schemes for affordable housing, but also for the materialization of other housing schemes/measures.
Option 2:
Investment in Real Estate, Land Development, and Infrastructure Projects
Applicants may invest at least €2,0 million for the purchase or construction of buildings or for the construction of other land development projects including residential or commercial developments, developments in the tourism sector, or other infrastructure projects.
Option 3:
Purchase or Establishment or Participation in Cypriot Companies or Businesses
Applicants may invest at least €2,0 million for the purchase or participation in companies or organizations established and operating in the Republic of Cyprus. Proof of physical presence in Cyprus is required, with employment of at least 5 (five) Cypriot citizens, or citizens of any EU member state.
Option 4 – Investment in Alternative Investment Funds or Financial Assets of Cypriot Companies or Organizations
Applicants may invest in units of at least €2,0 million in Alternative Investment Funds or Registered Alternative Investment Funds or financial assets of Cypriot companies or Cypriot organizations that are licensed by Cyprus Securities and Exchange Commission. It is permitted for these AIFs or RAIFs to invest in secondary market stock-market values of the Cyprus Stock Exchange an amount that does not exceed the €200,000.
Option 5 – Combination Investment
Applicants may invest in a combination of the above options. The combination of investments must total at least €2 million.
Why it makes sense?
Approval of citizenship application within approximately six months;
Simultaneous submission of residency and citizenship applications.
No language requirements.
Parents qualify for citizenship provided they own a house valued at €500,000 + VAT or own a share of €500,000 in a residential property of the main applicant.
Civil unions eligible to submit applications.
No obligation to relinquish current nationality.
Low tax rates and free trade within the EU.
Unrestricted right to live, work and study in Europe.
Right to own property in an EU member state.
Strategic geographical location forming a bridge between the EU, Middle East and North Africa with direct access to the Mediterranean Sea.
Safest country in the world with a population under 5 million.
Excellent education system as well as first-rate health care.
An outstanding holiday destination.
To request the most current information regarding this program please contact us below.
To get more information & assistance, please submit the form below and our specialist will get in touch with you at the earliest.