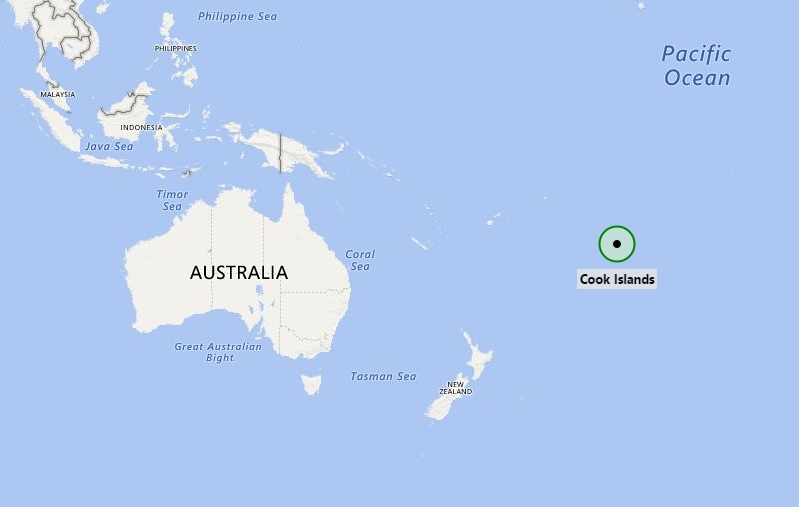 "The Cook Islands are brimming with beaches worthy of a few relaxing days' attention" – Brett Atkinson

(Lonely Planet)
If you're sitting at your desk having Robinson Crusoe daydreams, the Cook Islands will be an amazing holiday place for you. It doesn't get much more remote or more beautiful – with the perfect beaches, deep jungle and coral lagoons. Each of the 15 islands seems more breathtaking than the last.
What makes it special?
Fifteen beautiful islands, spread across 2 million sq km of wild Pacific water, the Cook Islands are simultaneously remote and accessible, modern and traditional.
With a strong cafe culture, a burgeoning organic and artisan food scene, and a handful of bar and clubs, Rarotonga lives confidently in the 21st century. But beyond the island's tourist buzz and contemporary appearance is a robust culture, firmly anchored by traditional Polynesian values and steeped in oral history.
The sublime lagoon of Aitutaki is ringed with tiny deserted islands and is one of the Pacific's most improbably scenic jewels. Venture further and robust Polynesian traditions emerge nearer the surface. Drink home brew at a traditional bush-beer drinking club, explore the ancient raised coral cliffs and taro fields, or swim in the underground cave pools.
Key Facts:
Climate – tropical oceanic; moderated by trade winds; a dry season from April to November and a more humid season from December to March
Population (2016) – 17,459
GDP (PPP) (Per Capita) (2016) – $16,700
Official language – English, Cook Islands Maori
Major religions – Christianity (79.8%), Mormon (4.4%)
Ethnic Groups – Cook Island Maori (78.2%), Part Maori (7.6%), Others (8.3%)
Government – parliamentary democracy
Currency – New Zealand Dollar (NZD), Cook Islands Dollar
Taxes – A resident domestic limited company pays corporate tax of 20% on worldwide profits. A non-resident domestic company pays corporate tax of 28% on profits derived from income sourced in the Islands. Domestic companies must pay corporation tax at 20% tax on a bonus issue to shareholders. There is no capital gains tax in the Cook Islands. VAT is levied at 12.5% on most goods and services. Stamp duty is payable on certain documentary transactions.
Residency by Investment:
You may get a copy of the Application Form to obtain Permanent Residency in Cook Islands from the office of the Ministry of Foreign Affairs & Immigration in Avarua, Rarotonga, Cook Islands.
Complete the form in writing and the applicant must be in Cook Islands at the time the application was submitted. Permanent Residency applications already lodged will not be processed while the applicant resides outside of the Cook Islands. The application may be refused if an applicant is subsequently found to be living overseas for 3 months or longer.
Pay the application fee
Applications are referred to the Aronga Mana in the village where the applicant resides for their consideration. The views of Aronga Mana may be taken into account in the final assessment of an application for Permanent Residency.
Citizenship by Investment:
To be Updated.
Why it makes sense?
To be Updated.
To get more information & assistance, please submit the form below and our specialist will get in touch with you at the earliest.