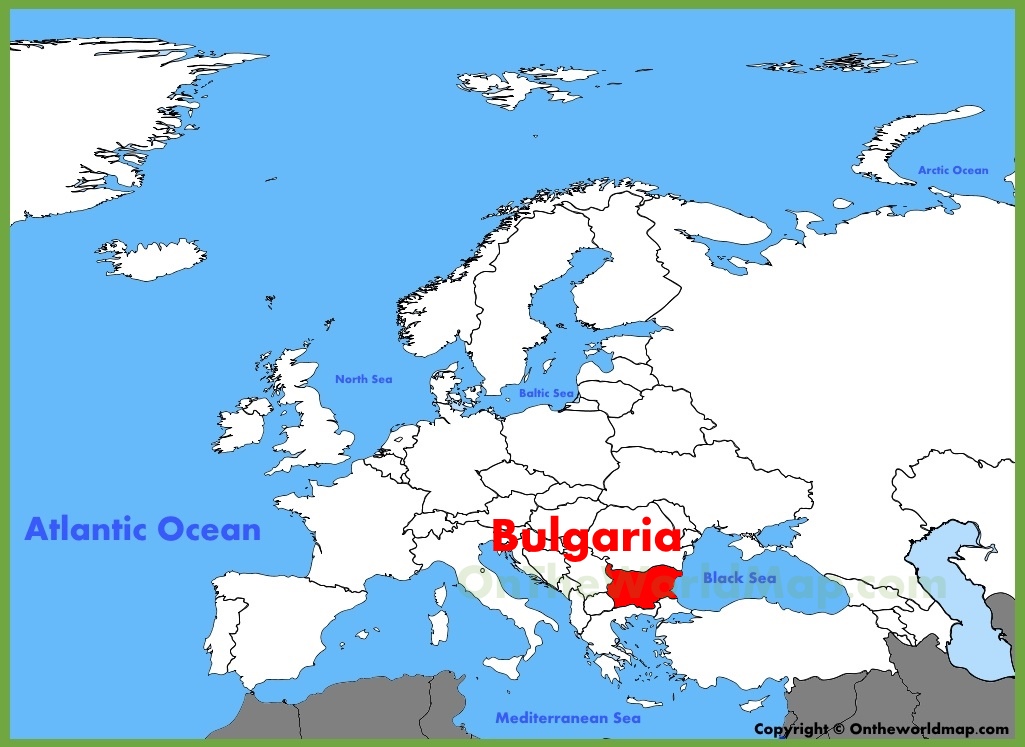 "Bulgaria is a fascinating, beautiful, difficult country, and I fell in love with it." – Garth Greenwell
The ideal introduction to the European economy and way of life. Bulgaria is diverse, culturally rich, and perfectly placed for working and travelling in and around the continent.
What makes it special?
Soul-stirring mountains rival golden beaches, while cities hum with nightlife and art. Within Bulgaria's beguiling blend of nature and history, unforgettable adventures are guaranteed.
Bulgaria has everything you would expect out of a great European country. Long, sandy beaches and fine weather reel holidaymakers into Bulgaria's Black Sea resorts each summer. Bulgaria's untamed landscapes quicken the pulse of hikers, mountain bikers and skiers. Seven mountain ranges ripple across the country. No visitor to Bulgaria can fail to be impressed by its religious art, from vast gold-domed churches to miniature icon paintings. Whispers of history emanate from Bulgaria's fortresses and ruins. Caves secreted in Bulgaria's river-sculpted wilds hold traces of Neolithic settlements. And these histories are no less relevant today, with Thracian art and Bulgaria's victory over the Ottomans continuing to inspire. It has a generous dose of everything – History, Culture, Nature and Thriving European cities.
Key Facts:
Climate – temperate; cold, damp winters; hot, dry summers
Population (2018) – 6,951,482
GDP (Per Capita) (2020) – $10,133
Official language – Bulgarian
Major religions – Christianity (75%), Islam (10%)
Ethnic Groups – Bulgarian (84.8%), Turks (8.8%), Roma (4.9%)
Government – parliamentary republic
Currency – Lev (BGN)
Taxes – Resident individuals are taxed on their worldwide income; non-resident individuals are taxed only on Bulgarian-source income. Taxable income includes income from employment, income from a business or professional activities, capital gains, income from rent, all types of interest from bank accounts, etc. The standard tax rate for individuals is 10%. However, interest from bank accounts is taxed at 8% (10% for non-residents), and dividends are taxed at 5%. Capital gains arising from the sale of real property generally are taxable, but certain exemptions apply. Capital gains are taxed at the normal personal income tax rate (10%). Gains (and losses) from the disposal of shares listed on the Bulgarian and EU/EEA stock exchanges are exempt.
Residency by Investment:
To obtain a permanent residence one must spend 5 years in Bulgaria according to the long-term stay conditions. Getting Bulgarian residence will give you all rights of a Bulgarian citizen except the right to vote. You will also be able to enter and leave the country as many times as you wish without visas. The first step to obtaining a permanent residence is to get a long term stay permit, which is valid for 1 year and is renewed each year. A long-term stay permit may be granted to foreigners who possess D-type Visa and meet some requirements.
Citizenship by Investment:
Investment Options:
Option 1 – Full Investment:
Applicants choosing this option must deposit BGN 1 million (€511,292) in a Governmental Bond Portfolio for an investment period of five years with no further payment required. At the end of the five-year period, the full amount will be returned to the investor without any accrued interest. The investment is fully guaranteed by the government bonds.
Option 2 – Financed Investment:
Clients can leverage their capital by choosing to finance the required investment amount through a European bank. Please contact us for the cost of financing and further details.
Why it makes sense?
Residency within six to nine months.
Fast-track option for citizenship within two years.
Special exemption from physical residence enforced with legislation.
Government-approved investments and available financing options from banks.
No language requirements.
No obligation to relinquish current nationality.
Lowest tax rates and free-trade environment within the EU.
Benefits for Permanent Residents:
Free movement within the Schengen zone after Bulgaria becomes a member state.
Access to high-quality health care in Bulgaria and the EU.
Conditional tax exemption on world income.
Benefits for Citizens:
Unrestricted right to live, work and study in Europe.
Right to own land in any EU country.
To request the most current information regarding this program please contact us below.
To get more information & assistance, please submit the form below and our specialist will get in touch with you at the earliest.